Intelligent Industrial Automation Services (IIAS)
Up-to-date information and real-time systems could prove crucial for tomorrow's enterprises, empowering floor managers to take fast, accurate, and razor-sharp actions that boost plant productivity.
Existing systems struggle with talent shortage and lack of awareness around safety protocols. This leads to risks, process delays, and accidents. Emerging digital solutions like IoT, connected systems, and process automation eliminate these challenges – creating manufacturing spaces that rely less on manual intervention, and offer high-quality products.
At LTTS, we explore the latest technologies and emerging digital ideas to help manufacturers overhaul industrial operations. Automation, when combined with mobility and analytics, frees up human bandwidth to focus on mission-critical needs. Further, insights generated via 'always-on' systems enable managers to monitor the floor in real time, preventing energy leakage and ensuring stringent compliance.
Our Intelligent Industrial Automation Services (IIAS) span a range of manufacturing processes and machine control needs. This includes the following:
Device integration for PLC, DCS, SCADA and MES
Connectivity & Mobility solutions for optimized workflows and reduced downtime
Touch-less manufacturing operations and remote monitoring
Legacy system upgrades, SCADA platform conversion and batch automation
Program standardization, safety control programming and PackML implementation
We have helped manufacturers achieve several key benefits:
Remove manual intervention, improving quality and production volumes
Decrease CAPEX by integrating multi-vendor equipment
Accelerate troubleshooting and reduce downtime via app standardization
Predict and prevent equipment damage, streamlining maintenance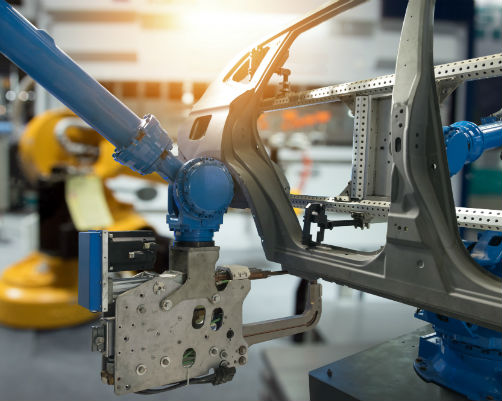 RE-IMAGINING MANUFACTURING TO DELIVER EXCELLENCE
We expedited electric vehicles manufacturing, via automated, cost-optimized operations
Brochure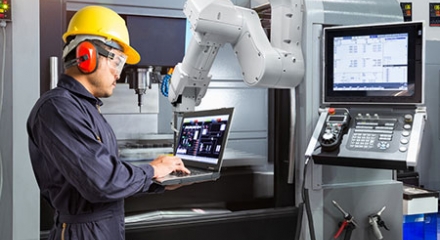 Our PLM solutions translate disruptive ideas, into exceptional solutions. Read how we incorporate IoT, 3D printing, M2M communication and social analytics, significantly reducing development costs & launch timelines.
Blogs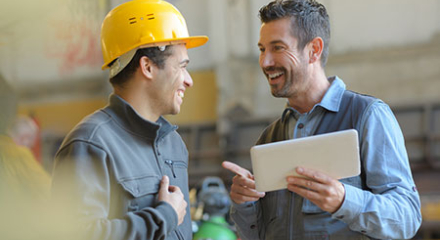 3 ways in which 'Digital' could be the new normal for supply chain management, and why this revolution pivots on Big Data technologies – we explore the building blocks of Industry 4.0.