Professional Services for Digital PLM (PSDP)
Product Lifecycle Management (PLM) solutions are leveraging contemporary ideas in Big Data, social analytics, cloud platforms, and mobility, for a complete rethink. Manufacturers can now envision processes that are intelligent and connected, collecting data continuously to finetune product delivery. Partnering with domain experts, who bring a smart mix of technical knowhow and end-to-end support, could offer a critical advantage – differentiating players in a competitive space.
At LTTS, we work closely with customers, outlining next-gen PLM strategies that align ROI objectives with best-in-class technologies and long-term scalability plans. This spans companies across automotive, aerospace & defense, medical, oil & gas, CPG, energy and utilities and EPC sectors.
Alliances with the world's most recognized PLM leaders – Dassault systèmes, PTC, Oracle, and Siemens PLM – power our solutions, including:
Unified PLM-ALM (Product life-cycle management – Application life-cycle management) architecture
Comprehensive assistance across implementation, data migration, upgrades, and testing
Advanced Enterprise resource planning (ERP) & computer-aided design (CAD) integrations
Dedicated accelerators and a factory model for upgrades and migration, enable faster returns and shortens timelines to go-live, significantly.
Brochure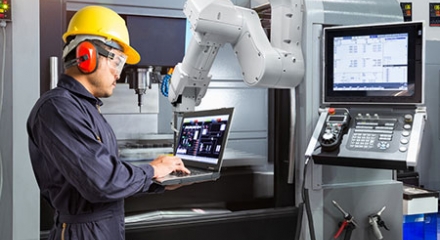 Our PLM solutions translate disruptive ideas, into exceptional solutions. Read how we incorporate IoT, 3D printing, M2M communication and social analytics, significantly reducing development costs & launch timelines.
Blogs
3 ways in which 'Digital' could be the new normal for supply chain management, and why this revolution pivots on Big Data technologies – we explore the building blocks of Industry 4.0.