CONTACT US
How AI is making manufacturing more cognitive today
We are pleased to announce LTTS' webinar titled 'Perceptive, Adaptive & Reactive:
AI in manufacturing' to be conducted with our global partner - IoT Now.
The manufacturing sector is evolving into a new state - fuelled by revolutionary digital technologies like Artificial Intelligence (AI) - changing the role of the human workforce in the physical workplace, by making machines smarter and self-learning. In this webinar, our technology leaders - Mr. Shashidhara Dongre and Dr. Madhusudan Singh will be presenting on how AI can help factories develop the human edge and transform themselves into digitally conscious and smart-er factories, with the help of critical data linked algorithms.
Please join our experts for this webinar and gain insights into the next wave of data driven AI.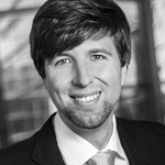 Knud Lasse Lueth
CEO
, 
IoT Analytics
Knud is the founder of IoT Analytics. He has extensive background working with IoT software and hardware companies and builds on a consulting and manufacturing background.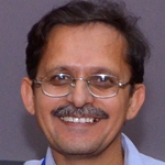 Shashidhara Dongre
Head – Digital Solutions, Plant Engineering
, 
L&T Technology Services
Mr. Shashidhara Dongre has been leading the digital engineering strategy and execution for solutions across verticals like Industrial products, Auto, Medical, Telecom & Process industry for over 25 years. He has lead several innovative projects with the help of digital technologies like Mobile, Cloud, AI, IOT, Computer vision, AR/VR and understands the myriad challenges of implementing them in different industries. His major focus has been in execution of digital solutions in the CPG, O&G, Chemical and F&B sectors. As an engineer himself, Mr. Dongre is a senior member in various organizations such as IEEE and actively contributes to publications in technical journals.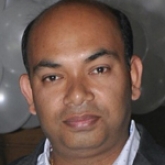 Dr. Madhusudan Singh
Head, Artificial intelligence and Cognitive Computing
, 
L&T Technology Services
Dr. Madhusudan Singh is a PhD in Soft computation, Neural network, Fuzzy logic, Machine learning, Modeling, Identification and control. He is an eminent scientist with over 18+ years of rich research experience associated with several esteemed research institutes in India. He is also an esteemed academician having distinction of being associated with numerous scientific symposiums, presentations, workshops, conferences as well as publishing over 29 research papers. Dr. Madhusudhan currently heads the Artificial intelligence and cognitive computing division at L&T Technology services and has played a pivotal role in developing key AI solutions, algorithms and frameworks for clients across industries.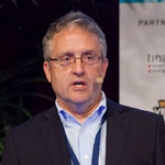 Jeremy Cowan
Editorial Director & Publisher
, 
IoT Now & VanillaPlus
Jeremy Cowan is Editorial Director of the publishing group that has specialised in IT, Hi-Tech and Communications for 19 years. The group includes the international titles, www.IoT-Now.com, www.IoTGlobalNetwork.com, which focus on the Internet of Things and its impact on businesses and consumers, as well as www.VanillaPlus.com, the leading business information resource for Communication Service Providers and Network Operators worldwide.
Collaterals
Smart Manufacturing
We provide integrated smart manufacturing services that can facilitate a real-time view of plant operations required for leaner, faster processes. Click here to know more.
Artificial Intelligence
AI's ability to analyze data and self-learn enables it to venture beyond the task-specific roles played by traditional automation technology. Read our blog to know more.
Enabling Condition Monitoring
Download this PoV to get to know more about what our experts are saying about the predictive analytics for machine maintenance.