CONTACT US
ISG: Manufacturing Industry Services - Product Engineering

– Semiconductor and Hi-Tech
The paradigm shift in manufacturing and product development in all industries has transformed engineering services. Service providers in the engineering industry are addressing the digital needs of their customers across the value chain. This includes product innovation, ideation, strategy, design, R&D, operations, product lifecycle management, and aftermarket services.
Analyst firm ISG recognized LTTS as a leader in the US Manufacturing Industry Services for Product Engineering under Semiconductor and Hi-Tech. This success is attributed to sizeable customer base, including industry stalwarts and partnerships around value enhancement and joint market expansion.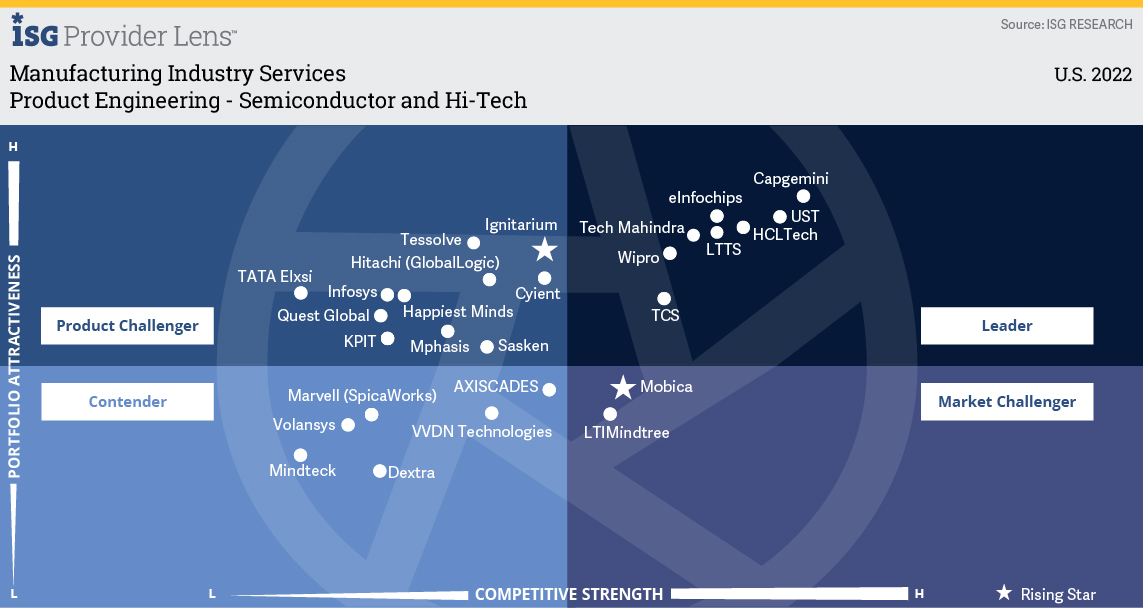 L&T Technology Services has been recognized as a Leader among 27 providers by ISG in their Manufacturing Industry Services report. According to ISG, "LTTS demonstrates extensive services capabilities across the semiconductor value chain."
Download the report for more information.