CONTACT US
Content, The Key Worker In Your Business
We are witnessing a tectonic transformation in the world today. Manufacturing is no exception. With the manufacturing industry adjusting to the new normal of remote working, the new business realities call for a frugal, agile and holistic response from the industry. As we prepare to reset manufacturing and usher in a renaissance of Industry 4.0, where do our priorities lie?
 New social distancing norms call for digital prototyping and manufacturing with minimal contact to support both the economy and our society at large. We are here to help manufacturers reset and realign to the new normal with Industry 4.NOW, a comprehensive digital framework that tackles social distancing, business continuity, and business sustainability models.
Listen to this Webinar on Content, The Key Worker In Your Business from our Webinar Series on Reset Design and Manufacturing, to find out more about our holistic and solutions-led approach that empowers you to tackle the new set of challenges and emerge stronger on the other side.
Let's engineer the change together. We are here to help.
Webinar Agenda
The new normal of manufacturing
What needs to change? How to reset?
Social distancing framework
The F.R.U.G.AL model for business continuity
Modus operandi in the new world
How we can help?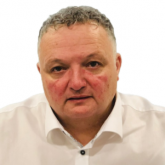 Mark McLeod
Global Director of Consultancy and Major Accounts
, 
L&T Technology Services
Mark McLeod is a senior leader and recognized domain expert of Technical Communication with 21 years of experience within blue chip corporates. In his current role at L&T Technology Services, Mark is spearheading full strategic, commercial, operational and technical delivery of Integrated Content Management services across different industries and helping clients in their digital transformation journey.