CONTACT US
Cybersecurity for Automotive: How ISO-21434 & UNECE guidelines will drive this segment
With many conveniences, functional, performance, and safety features added constantly in automobiles, vehicles are becoming increasingly complex. With such complexity and multitude of features, cyber ​​security is becoming more and more important to tackle threats, vulnerabilities, and mitigations. We believe UNECE cyber security regulation and a release of ISO / SAE 21434 - a standard for cyber security engineering for road vehicles - planned for beginning 2021, will show the way forward in standardizing security implementation in this segment.
OEM, Tier 1, and Tier 2 organizations now need to establish a proper process for cyber security engineering. But, the question arises as to how this can be implemented adequately and efficiently,  to guarantee a sufficient level of cybersecurity in the products manufactured.
While few companies that have already established a security engineering process, are faced with the challenge of finding the right balance between Quality, Cost and Time, for their components and products. As the Design & Development departments need to set up processes which are typically designed to be flexible and no methodology is prescribed down to the last detail. This flexibility enables them to take into account the variety of products within a company but does requires individual interpretation. As a result, this mandates that almost every department in a domain comes into contact with cyber security - regardless of whether it is a chassis, ADAS, Drive or Telematics.
In this webinar on 24th November 2020 we spoke about the features introduced recently by UNECE regulation and the ISO / SAE21434 standard along with the widespread impact it will have on the industry.
The few takeaways at the end of the webinar were:
Insights on the current status of automotive cybersecurity standards
In-depth understanding of the UNECE guidelines on cybersecurity and how adhering to ISO 21434 can help you comply to UNECE guidelines
Best practices to set up and integrated security engineering processes across various departments
To learn more about how ISO-21434 & UNECE guidelines will drive the Automotive segment, read LTTS whitepaper on THE RACE FOR AUTONOMOUS VEHICLE CYBERSECURITY- Click here to download the whitepaper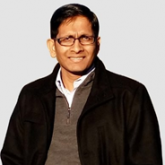 Atanu Niyogi
Practice Head - Cyber Security
, 
L&T Technology Services
With an experience spanning 16 years, Atanu has worked as Technical Architect on a number of IoT, Cloud and analytics projects. In his current role, as Cyber Security Head, he helps enterprises build robust cyber security strategy for their products and platforms. Atanu specializes in IoT security and has a strong interest in building Product and OT security and solutions.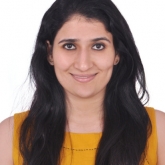 Komal Preet Kaur
Specialist, Cyber Security Practice
, 
L&T Technology Services
Being in security domain for more than 8 years, Komal has experience as an ethical hacker and as a security architect. In her current role, she works on security design and assessments, across multiple domains, including medical, IoT, cloud, application security and automotive security. Komal has worked on security architecture designs for critical automotive components such as ADAS, along with process design for pre compliance with standards such as ISO 21434.