Software Products & Platforms
The uniqueness of LTTS comes in its combined understanding of industry, technology and business. Given that our 16,000+ engineers spend about 60% of their time working on the software products you develop, we understand your user needs better than anyone else. This puts us in an ideal position to help your engineering teams build new products, test new features or sustain your EOL product lines. There are three major areas in which LTTS can be of value to you:
SaaS-ifying your products
Enabling Faster & Effective Development using Agile & DevOps
Delivering the right insights from your massive data pool to create new possibilities
What We Do
LTTS works across the entire lifecycle of your products starting with prototyping to development, testing, sustenance & maintenance.
Our advisory & consultancy team enables agility, scalability and operational effectiveness while working with your product managers to build a digital roadmap. Our unique value comes in the ability to "cross-pollinovate" - by bringing the best ideas from adjacent industries to your business.
Our services include:
UI/UX – Design, Development and Integration

Cloud Engineering – Consulting, Migration, Deployment and Management

Microservices & Containerization – Feasibility Analysis, API management and integrations

Security – Security Threat Assessment and Implementation
Engineering Analytics – Big Data, AI/ML, Predictive Analytics
DevOps – Consulting and Implementation
Robust Test Automation – with proven 30% reduction in time & cost savings

Mobility – Native and Hybrid App Development

Artificial Intelligence – saving up to 50-70% time enabling faster decisions
Who We Serve

Consumer Software

Business Software

Platform Software
Why LTTS?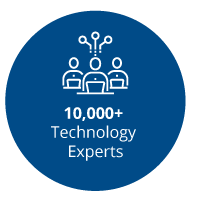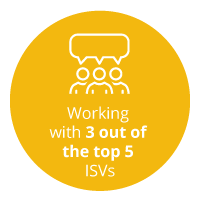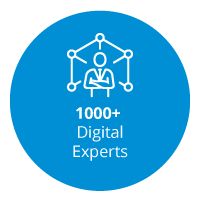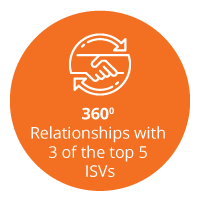 Multi-Vertical industry expertise including experience in diverse technologies, multi-site project management, and next-gen engineering solutions
Pre-built AI, ML based solution accelerators and test automation frameworks to augment go-to-market plans 
Proven digital capabilities in Cloud, DevOps AI, & ML
State-of-the-art research and test labs
How We Do It
Hybrid teams: Our project teams have the right mix of technology, engineering and domain expertise to help deliver solutions that meet your business goals.
Quick Ramp Up & Ramp Down: We act as an extension to your engineering teams by helping you quickly respond to the rapidly changing customer demands. 
Project Ready teams: Our teams are equipped with all the skills & competencies to get working on your projects right away. This eliminates the need for you to invest time in training resources.
Economies of Scale: The combination of our global training programs & delivery platforms ensure that you get speed and superior quality at scale. We establish economies of scale with the help of a shared services model and multiple re-usable components.
Digital Excellence: We understand that digital transformation is an important priority for you. Keeping this in mind, we have a central digitalization team that amalgamates learnings & best practices from multiple industries to deliver what we call "cross-pollinovation".
Flexible Business Models: We work on a plethora of business models that best suit your needs and requirements.
Product Carve-outs: In addition, LTTS has also successfully implemented several strategic "carve-outs". These carve-outs are designed to take ownership of some of your software products for operational efficiency.
Partnerships
Our network of alliance partners enables us to deliver to our clients, a competitive business value driven by collaboration and thorough commitment. Here's a look at our partner ecosystem: