A Semiconductor Paradigm
Semiconductors are the foundation of technology today. From being pathbreakers in the past, making seemingly impossible innovations possible, they are pathfinders in the present, allowing for newer innovations across all fields. From aerospace and defense to consumer electronics, energy, medicine, and more. Semiconductors have left an indelible footprint everywhere.
The semiconductor manufacturing equipment market is expanding and is expected to grow with rising demands for automotive/EV, IoT, solar PV, 5G, and cryptocurrency. Experts predict that the semiconductor market will reach $175 billion by 2027, growing at an 8.5% CAGR to meet the increasing demand for specialized chips that will enable new technologies.
OUR SERVICES
Our goal at LTTS is to elevate industry standards and help businesses transition smoothly into Industry 4.0 by delivering strategic insights and practical methodologies. We help semiconductor industry leaders manage the whole semiconductor life cycle, from fab design through wafer inspection. This enables global enterprises to achieve unprecedented business success while maintaining a robust competitive advantage.
Our service spectrum across entire product life-cycle
Our Focus Areas
LTTS offers a wide range of end-to-end services to meet the growing semiconductor needs of the end market. Our expertise in software, hardware, and mechanical systems, garnered across decades is helping global clients stay ahead of the competition, master the market, and prosper while pushing the boundaries of innovation. We focus on the following key areas:
Vertical yellow line
Latest Thinking on Semiconductors
The LTTS Edge
LTTS has been a reliable partner for the industrial sector for years with unparalleled expertise in motion controllers and SEMI standards.We are backed by a Leadership Rating from Zinnov, over ten years of domain knowledge, a vast pool of precision machine design SMEs, and expertise in industrial protocols. Our capabilities include software, hardware, and mechanical design and our solutions are aligned with new technological advancements across the world. 
Our key differentiators include:
Whitepaper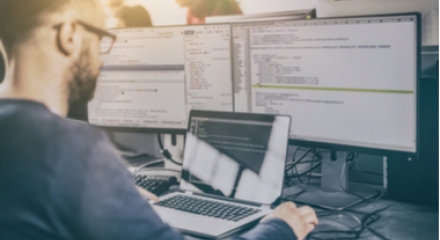 We explore how MBSE can accelerate software development and reduce costs by 20%-60%
Blog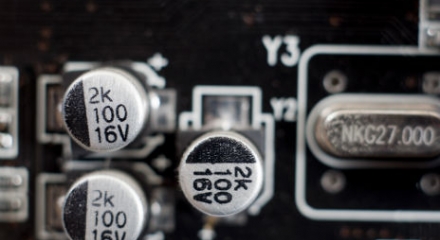 A New Approach for Tackling Complexities in Embedded Software – We look at 4 advantages of a model-based approach and future possibilities in the segment.