Engineering As A Service
If virtualization has been hampering any of your product engineering & service needs, we are here to help. LTTS can play an integral part in four major areas
Virtual Product Design & Prototyping

Remote Product Management

Virtual Product Servicing & Support

R&D Labs As A Service
Virtual Product Design
Whatever your need may be - mechanical, electrical, PCB or software design, LTTS has a mature engineering team that can seamlessly handle all your requirements in a virtual operating model. Over 60% of our engineers work on tools & systems to help customers design complex products. We also have a state-of-the-art user engineering lab that can take care of your styling, industrial design & prototyping needs.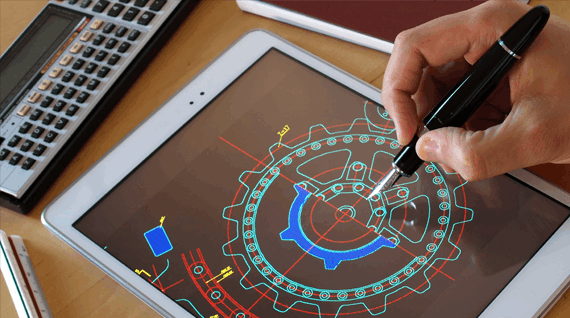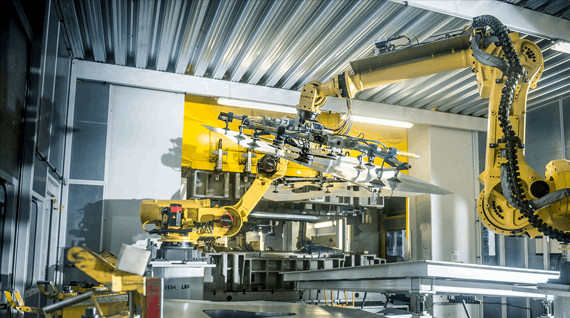 Remote Product Management
LTTS has extensive experience in enabling remote access and management to your products. We ensure secured connectivity at all levels – the microcontroller, operating system and the cloud. We have also enabled remote condition monitoring for multiple clients where we work closely to monitor assets, processes and risks. Another area of our work is in engineering machine self-diagnosis programs wherein your assets & devices can use trained AI models to self-detect and fix issues.
Virtual Product Servicing & Support
LTTS has a specialized team that focuses on running your product servicing & support requirements, in a managed services model. We have all the infrastructure, systems and processes in place to manage your L2 & L3 servicing needs. Our engineers can also enable AR based remote maintenance support and create online tools for training and spare parts stocking.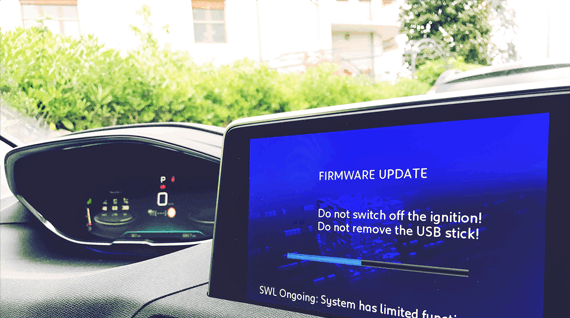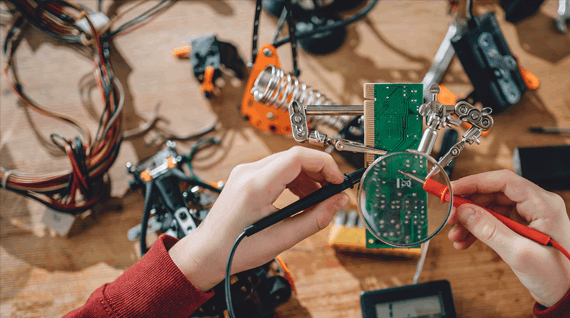 R&D Labs As A Service:
LTTS has over 50 R&D Labs that can be effectively utilized to accelerate your product & manufacturing needs. We have adapted our labs such that they can either be completely remote operated or can function in social-distancing mode i.e operate with the physical presence of a very small core team which can aggregate the work of multiple engineers working remotely.
Our 'labs-as-a-service' model factors all your concerns including cybersecurity, employee safety, data confidentiality, and speed-to-market. LTTS' partnerships with global cloud service providers has further helped in building this strong foundation.
In addition to providing our own infrastructure, LTTS can also operate your engineering labs in a managed services model – by running them either in full remote or social distancing mode.
Below is a list of our labs & design centers that are available to you, right away.
EMI/EMC Lab
Pre-compliance testing & verification of Radiated Emissions, Conducted Emissions, Electrostatic Discharge, Electrical Fast Transient, and Surge tests, as per leading IEC and UL standards

Optics Lab
Measurement of the distribution pattern of light emitted by luminous devices

Radio Frequency Lab
Testing and validation of RF system and antennae across a wide range of frequencies and technologies.

Acoustics Lab
High precision measurements of sound emissions radating from equipments. Covers testing for all leading acoustic noise industry standards

Environmental Testing
Pre-compliance activities to test products under different environmental conditions. Includes HALT chamber, thermal testing, dry-heat and salt testing

Dry Lab
Validation of life science and diagnostic products without biological sampling - includes mechanical parts & robotics testing, software validation, and device performance assessment.
Wet Lab
Biological testing lab where life science & diagnostic devices are validated using chemicals, drugs and bio-matter.

Microscopy Lab
Engineering ingenious new applications for microscope products that can enable companies to enter new markets

5G Telco Cloud Engineering
A lab for 5G development, NFV Benchmarking, Validation and Design services

5G Testing As A Service
Component Interface Testing, Multi-Vendor Component Performance Benchmarking, ONAP based Data Collection & KPI Monitoring of different network slices

Electrical Vehicles
An innovation design center for detailed engineering & testing on advanced electrical instruments for the automotive industry

Transport Instrument Cluster
Design, engineering and testing of digital instrument clusters for cars, airplanes, railways and trucks

Think Studio
Think User Engineering - User Research, Industrial Design, User Experience & Usability, Class A Surface and Styling, Packaging Design, 3D Scanning & Rapid Prototyping, Graphics & Labelling ​
Power Electronics Design Center
Product Development, Design Verification, Evaluation, Qualification, Safety and Security tests of Power electronics. Motor dyne system available (150 HP at 1700 RPM) for Field Failure Analysis & Troubleshooting.
Power Equipment Test Facility
A lab to test and verify modern power electronics, electronics equipment hardware and system testing and verification up to 10KVA power.

Material Testing Center
Full array of plastics materials testing services to support R&D, material selection, quality control and failure investigation.
Tear Down Lab
Dedicated teardown and reverse engineering lab for complete dismantling and re-assembling of products. Equipped with the latest 3D laser scanner to convert scan data in to 3D models​. Used for product benchmarking, & detailed product analysis

Hardware & Test Equipment Engineering
Design, development and manufacture of test equipment, electronic assemblies, and electronic units for avionics, communication, and security systems.

Welding Studio
Performance testing of various welding products in accordance to IEC requirements. Equipped with a three phase input supply and an in-built thermal room

IoT Innovation Hub
A place where IoT solutions come to life- from connected workers to smart fuel dispensers, predictive analytics and industrial cybersecurity

AR/VR Innovation Hub
An innovation hub for designing & building augmented and virtual reality applications for a plethora of industries

Digital PLM Design Center
Host of solutions, frameworks and accelerators to help customers adopt digital PLM solutions & realize greater ROI

Machine Vision & Imaging
Engineering & research work on machine vision & image processing for a wide range of industry applications
Digital Manufacturing Design Center
Focused on engineering solutions for manufacturing operations management (MoM) including line OEED, asset condition monitoring and golden batch

Integrated Video Processing Lab
State-of-the-art lab, well-equipped for development, CI-CD, automation and manual testing infrastructure, including device and system test platforms