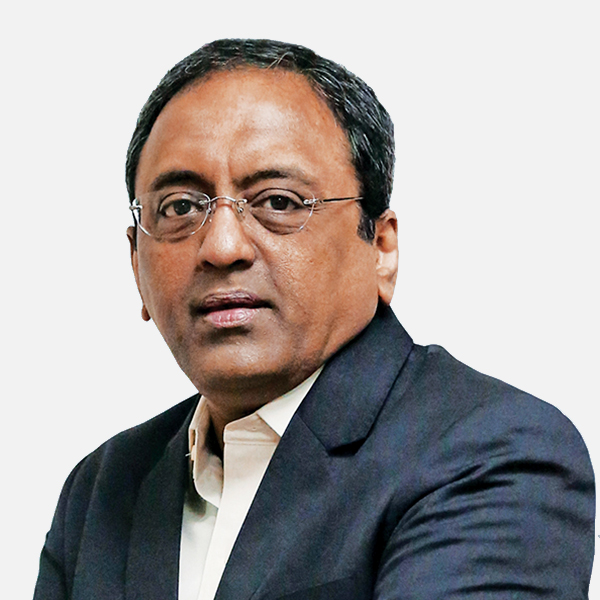 L&T Technology Services Limited
Mr. S.N. Subrahmanyan is Vice Chairman, LTTS, as well as the Chief Executive Officer and Managing Director of Larsen & Toubro. In addition, he is Vice Chairman on the Board of L&T Infotech Limited (LTI) and Non-Executive Chairman of L&T Metro Rail (Hyderabad) Limited.
Mr. Subrahmanyan, or SNS as he is known in industry circles, took over the reins in July 2017 having previously, as Deputy Managing Director and President, L&T, headed the construction business of the group.
At the helm, SNS leads the varied businesses of L&T to chart a new growth trajectory, leveraging the potential of digitalization, big data and predictive analytics that he drives internally with consistency and meticulous planning. With a degree in civil engineering and post-graduation in business management, SNS commenced his professional journey with L&T in 1984 as a project planning engineer. He was largely responsible for establishing L&T as a significant EPC player in the Middle East, Africa, and ASEAN.
SNS holds positions of pre-eminence on various industry bodies, construction institutions and councils. Recognized as the 'Contractor CEO of the Year' at the Qatar Contractors Forum & Awards function in 2014 in Doha, SNS was ranked 36th in the '2014 Construction Week Power 100' and accorded the Leading Engineering Personality award in the event 'Glimpses of Engineering Personalities' by the Institution of Engineers (India). The Construction Week magazine honored him as the 'Infrastructure Person of the Year – 2012'.
SNS has been conferred the Emergent CEO Award at the CEO Awards 2019 for his exemplary leadership and delivering seamless growth for L&T and recognized as the CEO of the Year by leading Indian news channel, CNBC-Awaaz in 2020.
Back