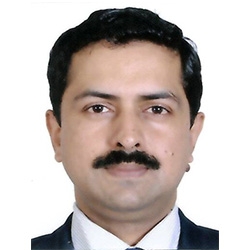 Amit Kulkarni
Head – Power & Utilities, Sustainability, LTTS
Amit has over 22 years of management, information technology (IT) & Engineering experience with a global exposure in areas such as management oversight of client engagements, technical architecture, solutions in Engineering services, Strategic planning, and sales support of services and solutions. He also has comprehensive experience in Project & Customer Management and Operational excellence for engagements in IT and Engineering Services and has been incremental in leading multi-functional teams for large engineering projects.
In his current role at LTTS, he heads the Power & Utilities Business and leads the Sustainability initiative. He is involved in ideation & execution of innovative solutions around Gasification of Engines, Hybridization of Distributed Energy Sources, Electrification Solutions and Digital solutions for enhancement of Operational efficiency of Renewable farms.
Environment is passion for Amit. He is a natural farmer with a sole aim to return back to the nature.