Digitization of Plants: An Effective ROI Model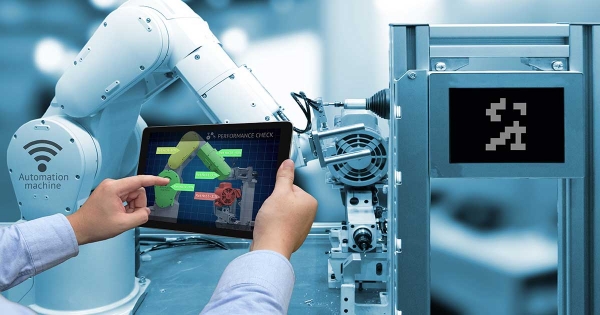 Published on: 09 Oct, 2017
679 Views
What has long been considered a futuristic vision is already seeing the light of day. Industry 4.0 is here, and it is time to be a part of the revolution. In due course, however, it won't remain a matter of choice with the competition getting only steeper. Staying ahead of the game now requires a seamless amalgamation of ever-evolving industrial technologies with the process knowledge at our disposal.
Going Smart
With consumer demands and preferences perpetually evolving, industries are at the cusp of making calculated choices regarding whether to embrace process automation, Cloud, and connectivity-driven changes that represent Industry 4.0. It is crucial to time the transformation to perfection. Industry dynamics are changing rapidly, and with an eye on the quality and timeliness of delivery and the other on cost-effectiveness, industry leaders are faced with the all-important question—is it time already to assimilate the doctrines of cyber-physical systems?
Business leaders from around the world are increasingly warming up to technological solutions that can streamline their operations and overcome challenges posed by conventional infrastructure and systems. These challenges have much to do with outdated protocols, a lack of efficient sensor integration in factories, and current maintenance frameworks, which are starting to prove regressive and counterproductive.
For a plant to get smart and be given an Industry 4.0 makeover, there are four boxes it must tick. Interoperability is pivotal, with machines, sensors, devices, and people connecting and communicating with each other. Information transparency must be achieved through sensor data contextualizing information. Technical assistance by systems is critical in supporting humans with tasks that are too difficult or unsafe. The final clog is decentralizing decision-making by empowering cyber-physical systems to make simple decisions and attain a basic level of autonomy.
Risk vs. Profit
With the manufacturing industry taking swift and positive steps toward transforming its systems, a paradigm shift in business models is anticipated. Reports suggest that hardware spending on the Internet of Things (IoT) is expected to be worth a whopping $3 trillion by 2020. Moreover, industrial Internet of Things (IIoT) investments are anticipated to exceed $60 trillion by 2030. Other critical areas that will witness rapid uptake are artificial intelligence (AI), Cloud, innovative convergences of information technology and operational technology, constructive supervisory control, and data acquisition. Maintenance models too are expected to see a gradual uplift.
For manufacturers, the main challenges in going digital are an immediate spike in costs and striking a balance between human efforts and technological innovations. Though the risks are daunting, the dividends are highly promising. The overwhelming benefits of unmatched productivity, speed, efficiency, and precision will drive up return on investment (ROI). Approximately 80% of organizations have a favorable view of IoT. AT Kearney predicts that organizations will realize nearly $2 trillion in productivity improvement and $177 billion in cost reductions through IoT.
The seeds of a favorable ROI from the digitization of industries lie in cyber-physical production systems (CPPSs) that strive to merge the real and virtual worlds to accelerate operations, reduce errors, and ultimately lower costs in the long-run. Switzerland is perhaps one of the forerunners in successfully integrating automation in industries. And, the results are starting to surface. Since taking to Industry 4.0, most Swiss companies have reported an increase in global competitiveness, business opportunities, and technological prowess. One might ask: what about the resources? Surveys show that though there have been initial uncertainties, injecting Industry 4.0 modules have so far signaled long-term benefits.
The automation of tasks doesn't just increase productivity across channels but also enhances the output of staff and speeds up delivery. It must also be noted that savings from process automation are incremental. While looking at the initial investments to digitize processes, you must also consider the long-term benefits. For instance, the automation of a small task may seem insignificant, but the perspective changes when you take into account that the task is performed multiple times through the day and hundreds of such tasks are performed repeatedly over months and years.
Profit is Long Haul
Risk assessment vis-à-vis revenue and profit generation is vital to the future of any business and industry. We stand at a juncture where we must ride the wave of changing times and not be stifled by cynicism. In order to pave a better, brighter future for industries and consumers, it is of utmost importance that we rely on analytics and the available intelligence.
Research and surveys underline how significant it is to be a part of the 'modern software factory'. Global business leaders agree in unison that exploring digital opportunities and balancing risks with security parameters are going to prompt us to forge best practices of the future. And to imagine that future is still far away is foolhardy and ultimately detrimental. It is time that we amplify the growth technologically and galvanize the market that is beckoning us in the future – a future that is already here.
Related Blogs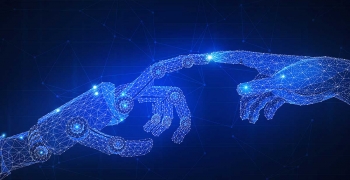 20 Oct, 2017