Looking Ahead: What will Offices of the Near-future be Like? Musings of an LTTS Engineer...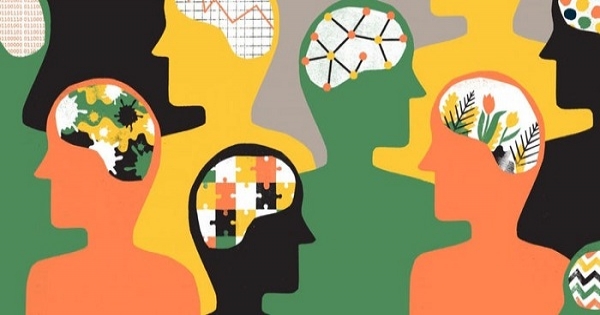 Published on: 01 May, 2020
2010 Views
The energy of a workplace is unmatched — frantic search for parking spots, buzzing conference rooms, bustling office cafeteria, and a sea of employees thrilled to start their day.
That was then, Circa January 2020. Since then the world has undergone a massive and radical shift towards social isolation. The coronavirus pandemic has upended work-life as we know it!
There are a thousand thoughts running through my mind.
I feel elated that I'm a front-liner – a mission-critical employee who is part of the 10% in my company, which is one of the world's leading engineering services providers, set to return to work after over a month of lock-down. Organizations, I've been told, are in no hurry to bring back all employees. They are considering phasing in, to limit the number of people on the premises.
One can only wonder how much social distancing has strained personal bonds, communities, neighborhoods, friendships and businesses. We have become cautious creatures, living isolated lives and interacting only virtually.
But can we transition to an ever-evolving virtual existence and yet maintain personal, social, and company relationships? Will Skype, WebEx, Teams and Zoom be good enough?
It is clear, while COVID-19 has forever disrupted how we work, it has also made companies rethink their workplace and operations strategy.
I wonder what my workplace will look like now? Will I get to see my friends, will it be work as usual?
All of this makes me wonder what our offices will look like going ahead? I am tempted to look into the near future and visualize the contours of an altered workplace.                                                                     
No trouble parking
When I start my usual day, will I encounter the usual crowded roads, stagnant vehicles at traffic signals honking, people making their way to work? What if it feels like a Sunday drive, with only a few vehicles here and there?
During peak office-hours, it was a struggle to find parking space. Guess I won't have trouble finding one now.
As I make my way to the building, I can well imagine paramedical staff welcoming me for thermal screening and informing me about health check-ups and other health-related "FYIs".
New look and feel
What could be a striking change is the absence of the usual finger-print access at the entrance. Employees had stopped using finger-print access for attendance registration even before the lockdown, but I assume it will now be altogether removed. To reduce virus transmission, the number of physical "touch-points" needed to be minimized - common touchscreens, attendance tracking systems, access doors, to name a few. But with employees wearing masks, would facial recognition work at its optimum? Maybe a retina scanner would be placed instead?
The Writing's on the Wall
The look and feel of reception and lobby must have completely changed as well – clean floors would be replaced with hopscotch marks, if you remember those from childhood! The floors and walls of our offices will be covered with visual instructions - from squash-court markings in lobbies to spots in lifts, from circles around desks to lanes in corridors. Signs will be posted everywhere reminding employees to wash hands and use sanitizers regularly. Graffiti on the cafeteria walls will be about balancing social distancing while having lunch in a group.
Where are the co-workers?
Over the years, with explosion in workforce numbers, desk/cubicle size have contracted. Many companies have also removed private offices giving way to open spaces. To maintain the current social distancing guidelines of six-foot distancing, a radius will need to be created around each employee. The occupancy of a 12-member conference room would be repurposed to a 6-member room. Chairs and tables in cafeteria, lounge and all other common seating area will be placed farther apart. There could be rotation-based attendance for those working in a particular bay.
I doubt I would get to see my desk-partner, my colleagues or team-mates, as we all will either be in different shifts or seated at a considerable distance. The pandemic, I'm certain, will have radically reshaped our office-floor plan.
Most of the engineers in our ever-busy R&D Labs are remote-working enabled. Labs are running with a reduced number of engineers who are physically present interacting with peers who are working from their homes. All this is done in a seamless and effective fashion.  But the joy of interacting with each other in a lab and creating exciting new things will probably be missing for some time to come.
Post-COVID Office Heroes
The facility management & housekeeping staff - our constant heroes who are keeping us safe – will be equipped with proper protection equipment. They will leave no stone unturned in ensuring all of us remain safe.
Our IT colleagues are also invaluable in ensuring that not just us but all our systems, infrastructure and data are safe, both at work and at home.
I can only assume how much things would have changed around me when I return to work. The usual cafeteria camaraderie, chit-chat with peers and neighbors, will no longer be so casual. Remote working practices will likely continue for some time - making it convenient for mission-critical employees to return.
One thing is almost certain - the age of the busy bustling workplace is probably over. Offices everywhere will assume a semi-deserted look with social distancing replacing group lunches and crowded conference rooms.
Though sometimes daunting, the virtual world is also an exciting new adventure. I am optimistic that after this substantial pause, all of us will find a way to evolve and take our workplace and our community to the next level. The pandemic may have caught us off guard but it has also prepared us for a brave new world where we will work smarter, live healthily and understand the value of each other after enduring all the social isolation.
Related Blogs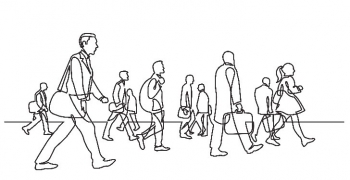 07 May, 2020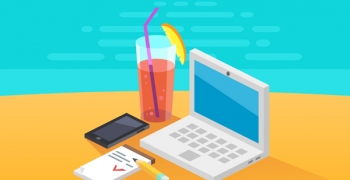 04 Jun, 2020