The Next Wave of User Experience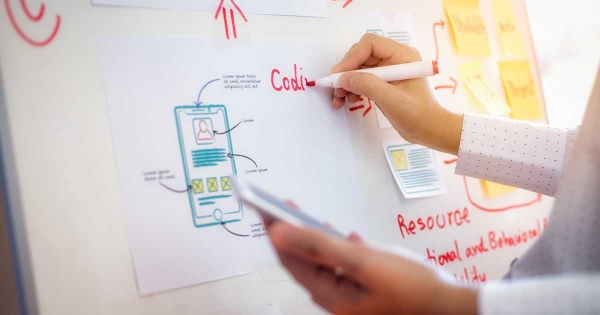 Published on: 20 Nov, 2017
299 Views
What does Dropbox, Google Maps, and Apple's Siri have in common? Besides their ingenuity and incredible functionality index, each of them promise a phenomenal user experience (UX).
Over the last decade, UX design has evolved from just an aesthetics enabler to a broader function that essentially dictates the acceptance of a product or application. So much so that a well-designed user interface could improve a website's conversion rate by up to 200% and a robust UX design can even quadruple conversion rates.
It's Not Just 'What you Sell' but the Whys and Hows
Even a few years ago, websites were considered to be primary gateways for users to digitally interact with brands. Smartphones and wearables like Apple's smart watch and Google Glass threatened the status quo. The relentless urge to shift to newer formats and mediums have forced businesses to focus more on interactive consumer journeys rather than blatantly relying on product excellence.
The verdict is clear—a product or application regardless of its originality and usability can only garner loyalty from users if it offers seamless experiences that are intuitive enough to create a difference in their lives.
UX is No More a Differentiator, it is a Necessity Today
The purchase decision of consumers are essentially driven by the kind of information they consume. This happens through multiple channels and platforms. Interestingly, around 81% of the customers often search for products online before taking the decision to purchase.
This search mostly happens through dedicated websites and apps that serve as the first point of interaction between a brand and its customers or an application and its users. Thus, the success of the entire product management cycle from the consumer researching about a product to purchasing and actually using it is dependent on the satisfaction derived by the user across all critical touch points.
The practice of improving UX at a customer touchpoint however is yet to take off. How else can one explain that even today 60% of users do not find relevant information that they seek from a particular website and 68% of them give up searching because they consider that the brand doesn't care for them.
Businesses still reluctant to implement UX across touchpoints need to act fast as 88% of online customers reveal that they do not consider returning to websites which are not user friendly.
It's important to understand that the journey toward achieving user loyalty and engagement extends well beyond the launch of an app or website. In fact, the viability of UX design can only be thoroughly quantified when the usability index of an application or website is assessed at regular intervals post launch.
Usability is often defined by several factors including speed, downtime, page response, font size, branding, navigation, and content. These elements determine UX design and often shape the experience that a user undergoes while accessing and using an application or website. Promoting exemplary UXs would thus require businesses to quantify usability at every phase of the development process and offer deploy a relatively error-free usability interface for the user.
Realizing Enhanced ROI with UX
Prolific user experiences do not just translate into enhanced customer engagement, conversion and ultimately loyalty, they also open up multiple revenue channels. By strategically implementing UX at critical points of product management, businesses can achieve profitable results, sometimes as much as $100 in return for every $1 invested.
There's no end to these possibilities and several organizations globally are beginning to cash in to these opportunities. For instance, a leading real estate and rental marketplace boosted its conversions by 8% by offering highly intuitive geographic contexts to each home listing. Additionally, an online ticket exchange application experienced a 2.6% spike in purchases after replacing a particular text link with a button.
If one were to consider the power of advanced analytics, the argument for UX is further strengthened. Steve Jobs once pointed out, "It's really hard to design products by focus groups. A lot of times, people don't know what they want until you show it to them." To leverage analytics in UX is a step in this direction and an opportunity to peek into the minds of tomorrow's consumers.