Open Networking Automation Platform (ONAP): An Overview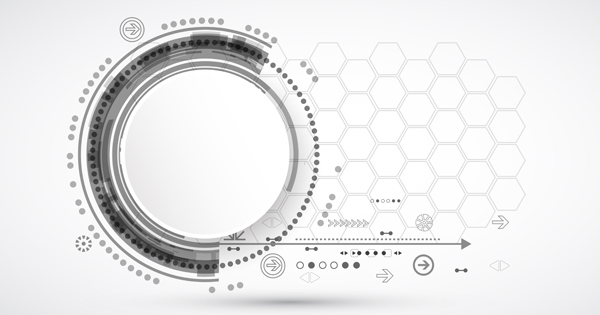 Published on: 22 Aug, 2019
387 Views
With the telecom industry witnessing wide-scale technology disruptive changes such as software-defined networking (SDN) and the shift to 5G over the last few years, new business models and services have come into being. The complexities brought on by such new technology can only be managed by automation, in stages ranging from the real and virtual (physical and virtual network functions) to the relatively recent cloud domain (cloud native network functions). However, the siloed operations of most service providers require a unified operational environment that could coordinate and automate physical, virtual, and cloud network elements. The Open Networking Automation Platform (ONAP) was formed to resolve this very challenge.
ONAP was created by AT&T and the Linux Foundation as the combination of their OpenECOMP (Open Enhanced Control, Orchestration, Management and Policy) and Open-Orchestrator (Open-O) projects. By driving policy-driven coordination and automation of all network functions, the ONAP architecture enables IT, network, and cloud developers and providers to create new services. ONAP testing is a vital part of the architecture, providing testing plans to validate new features. The platform also provides an AI/ML-based operational environment for rapid ONAP development, onboarding, and management of these new services across their lifecycle in the network.
The Workings of

Open Network Automation Platform Architecture
The ONAP architecture consists of many discrete components and requires a streamlined initial deployment as well as capable management post-deployment. An integral part of the platform is the ONAP Operations Manager (OOM) that monitors all components and coordinates their end to end lifecycle management.
The platform also offers comprehensive application development support through the Microservices Bus, which is integrated with the OOM. It offers service registration and support for internal and external application programming interfaces (APIs) and software development kits (SDKs).
Both service design and model-driven runtime environments receive substantial monitoring and analytics tools to enable closed-loop automation and continuous service optimization. In addition, the Active & Available Inventory (A&AI) component offers real-time views of products, networks, services, and their interconnections. Other important subsystems and modules of the ONAP architecture include the Master Service Orchestrator and Data Collection, Analytics and Events, which helps in resource coordination, data analysis, and network automation as well.
The Intricacies of

Open Network Automation Platform Testing
ONAP's technical capabilities make it an obvious choice for carriers and other developers. However, ONAP is open-source, making all these capabilities readily available to everyone to create and launch automated network services. This allows unprecedented collaboration across the ecosystem, leading to rapid updates, new features, and agile service delivery via the DevOps approach. This can be achieved via ONAP CSIT (Continuous System and Integration Testing) plans.
Any test plan is used to examine specific features and functionalities on the platform. ONAP testing also consists of test suites that can test a core platform module and can include several test plans.
A Futuristic Roadmap to

ONAP Development
Developing in ONAP may seem daunting to first-time developers which is why the Bootstrap initiative was put into place. ONAP development consists of building and testing ONAP components, client-based tools such as Maven and IntelliJ, server-based tools and repositories such as Confluence and Bitergia, and starting up on integrated development environments (IDEs) and ONAP instances. All these components play an important role in how you leverage the ONAP platform, especially given its open-source nature.
This aspect of ONAP is redefining how future networks will be created. Given the unique architecture providing real-time monitoring of interconnected components across services and networks, ONAP development provides flexibility and collaborative avenues to the industry. Such collaborative development in ONAP will help fuel 5G automation in the near future.
As the goal of ONAP development is industry convergence, coupling that with its open-source approach can only draw in more resources across industries and align the standards therein. The openness of ONAP will bring back the emphasis on differentiating between products. This openness will also lead to coordinated development between service providers and telecom vendors.
Fixed access broadband services can now be automated through ONAP's fourth release, the Dublin release. This is the first step to creating an orchestration and automation platform for the 5G, fixed access, and enterprise domains, which is ONAP's end goal. We know that operators' fixed networks will exist in a hybrid state, having both traditional and software-defined network elements. Therefore, ONAP's ability to coordinate physical and virtual network functions will allow it to orchestrate fixed networks for many years.
LTTS' own forays into ONAP have resulted in success for clients worldwide and are very much indicative of how the platform will shape the networks of our future.