Redefining the Manufacturing Roadmap with Industry 4.0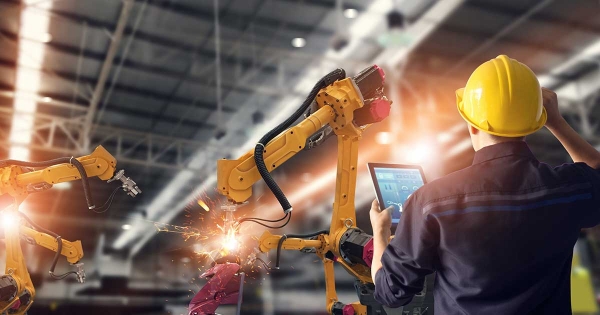 Published on: 06 Jul, 2017
437 Views
While technology is constantly changing to live up to the shifts in customer behaviour, industry trends are experiencing frequent adjustments. Manufacturers are compelled to accommodate evolving end-user preferences and hit the market within the shortest timeframes. These market dynamics call for flexibility, agility, and the efficient utilization of energy and resources. Quality will automatically follow. Manufacturers are slowly realizing that it is a necessity rather than an option to embrace digitalization to seize opportunities and unlock innovative business areas. It will open the gateway for non-stop production, efficient and fast-moving resources, state-of-the-art planning and development methods. Industry 4.0 necessitates the transition from a conventional machine framework to a connected factory model. Many would call it the next wave of industrial revolution. Connected machines facilitate the collaboration of siloed cells to enable an integrated, optimized, and automated production flow. Connected workpieces, tiny computers, sensors, and actuators dramatically change not only the relationship between manufacturers, suppliers, and consumers but also, man and machine. The promise of flexibility and sustainability made by industry 4.0 effectuates the next leap in manufacturing.
Key Trends: Digital Manufacturing Now…
With top-notch data institutes around, manufacturers in the US have reportedly generated a mind-boggling amount of data, on their products, machines, and other measurables. The rest of the world is following their footsteps by employing disruptive technologies such as Big Data analytics, robotics, additive manufacturing, human-machine interface, and radio frequency identification (RFID) within their manufacturing units. Big Data analytics: It has not been long since the power of big data analytics has been appropriated in the manufacturing world. Ever since the application of these technologies, equipment health has experienced sharp improvement energy has been saved substantially, and production optimized. In the context of industry 4.0, a comprehensive evaluation of data from multiple sources has become the driving force for real-time decision making. For instance, a leading semiconductor manufacturer successfully reduced production failures by building a correlation of single-chip data captured during the testing phase and process data gathered in the wafer status. This aided in identifying patterns which in turn, helped in removing faulty chips early in the process. Robotics: It has been tackling complex situations encountered by the manufacturing industry for long. Today, robots are evolving into a far more efficient model, delivering greater flexibility and autonomy. Capacitated with state-of-the-art interactive features, Robotics enables communication between robots, while working alongside humans and imbibing knowledge from them. A European robotic equipment manufacturer, designed connected robots that can converse with each other to adjust their actions so that the unfinished tasks are on schedule. RFID: Stamping die shops – a fundamental part of an overall production environment, will very soon undergo digitalization. Advanced technologies, such as the RFID are already intervening at various points. The technology is being used to build scanners that can monitor a die's health and raise warning signals to combat downtime. Additive Manufacturing: Additive manufacturing is making its entry into the manufacturing industry with few companies using 3D printing technology. It is used to develop small batches of highly customized products offering distinct benefits. Aerospace companies are harnessing the technology to build lightweight aircraft designs and lower the price of raw materials, like titanium. Human machine interface: A logistics company reportedly leveraged augmented reality to create a picking technology. It requires pickers to put on a headset that displays critical information in a transparent presentation format. It primarily helps with prompt location of items. With their hands free, developers can build efficient and powerful pallets, while safeguarding the fragile items. An integrated camera captures the ID numbers, enabling effortless stock monitoring, while reducing the chances of errors by 40%.
Harnessing the Digital: Is it the Beginning?
Digital advances for the manufacturing world are still at a nascent stage. With the entry of the Industrial Internet of Things, phases in production will be enriched. Embedded computing will assist in building extensive connections that allow finished and unfinished products to interact with each other. Furthermore, field devices will be able to communicate with the centralized controller. Augmented reality has already been trying to making its mark in the manufacturing domain by identifying sections of a workhouse that need repair, and sending instructions through mobile devices. However, with further intervention of augmented reality, workers will possibly receive real-time information on how exactly to approach a repairing task through augmented-reality based glasses. Industry laggards are yet to realize the potential of industry 4.0, owing to several factors such as costs. With more businesses realizing the consequence of digital transformation, manufacturing will take a sharp turn for the better. The day is not too far!
Related Blogs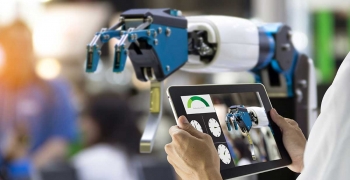 07 Jun, 2017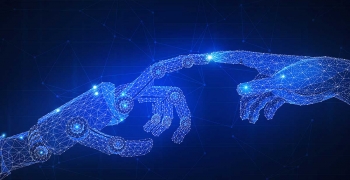 20 Oct, 2017