Smart Buildings & Campuses: The Digital Renaissance of Workplaces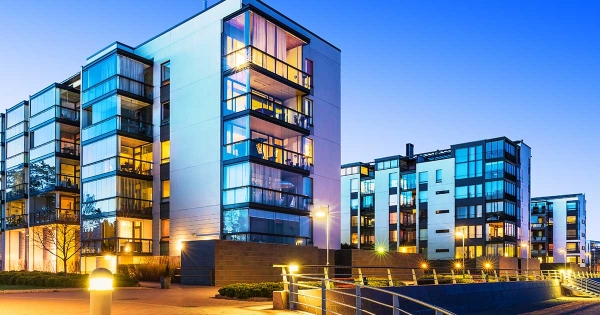 Published on: 05 Jan, 2018
848 Views
Imagine, if you will, a scenario where you are fed traffic updates and recommended optimal routes to work even before you have started the ignition of your car. And by the time you reach work, your schedule is in perfect order for a smooth workday. With technological innovations, all of this is not far from being an everyday reality, both within smart buildings and smart campuses.
Delivering a 'Smarter' Experience for Employees
The term 'smart buildings' has been around for the better part of a decade now, with many enterprises adopting digital technologies to build connected operations management systems. For lighting and air-conditioning, sensors are commonly used as the eyes and ears of automation. That being said, a new generation of smart buildings and campuses are bringing a truly sentient approach to the idea of connectivity at the workplace. These buildings and campuses are utilizing personalized solutions like destination control and location sensors to go beyond purely functional actions to provide an elevated experience to employees and visitors alike.
Enterprises on top of this transformation are beginning to leverage the Internet of Things (IoT), blockchain, artificial intelligence, Cloud services and cognitive computing. These technologies have enabled the collection of information like meteorological data, holiday schedules, and traffic flow, from diverse and secure sources.
Once data is received, the smart building system analyzes it to accurately provide relevant suggestions to the user such as traffic alerts and workstation availability. Cloud services help these outfits stream real-time operational data that can be processed and fed to the campus and building management systems. With the instant availability of large data masses, these systems can anticipate and mitigate the potential failure of utilities and services, promoting an uninterrupted experience for visitors and employees.
Considering the wide range of possibilities for the smart building and campus space, it is hardly surprising that the market is projected to expand at a CAGR of 12% over the next five years (2017-2021).
Inspiring 'Smart' Growth
Smart buildings and campuses not only transform the workplace experience, but also enhance an enterprise's ability to optimize space usage. This is a tremendous value-add as on average, enterprises waste approximately 50% of office space and occupancy, driving up lease, energy, and maintenance costs.
While the majority of traditional offices are built to define space, retrofitting processes, and functionality into a given area, smart buildings are designed with distinct services and processes. Using advanced data streaming technology and real-time dynamic occupancy models, smart infrastructure ensures optimal office space and resource management.
As you read this blog, L&T Technology Services (LTTS) is partnering with a global leader in smart building technologies to achieve just this. While still at a development stage, the collaboration is likely to help multiple enterprises manage people flow to ease employee movement. Solutions like access and destination control systems and information and equipment monitoring will be crucial facilitators toward this end.
There's more to partnerships than this. Smart buildings and campuses help enterprises monitor their energy consumption. While legacy building systems operate independently, smart buildings have connected systems, which allow greater visibility into operations. Due to the automation of controls, smart buildings and campuses with integrated systems can ensure savings of 30% on average over buildings and campuses that are not integrated.
In 2017 for example, as part of a LTTS-Microsoft Corporation collaboration, we developed a smart building campus for a leading technology company in Israel. The smart campus' integrated systems can potentially reduce energy consumption by 40%. Apart from the smart building solution implementing i-BEMS on Azure, the partnership is also aimed at asset management and utilization through implementation of LTTS' Remote Asset Performance Management (RAPM) on Microsoft Azure Solutions. Leveraging these platforms, enterprises will be able to fully utilize the potential of IoT, machine learning, and cognitive analytics.
Garnering Innovations
Overall, smart building and campus solutions boost employee morale and experience by creating efficient, employee-friendly workspaces. Employees are surrounded by innovative designs and technology, which in turn help inspire them to generate innovative ideas at the workplace. Creating a balanced workplace experience stimulates collaborative and progressive ideation among the workforce. Introducing automation in the workspace through smart building integration systems such as automated cafeterias and smart parking is an added bonus, providing employees with a stress-free environment that promotes productivity from the moment they arrive on campus, till they depart.
Smart buildings and campuses are the inevitable future of the workplace. So, fasten your seat belts for this new reality.
Related Blogs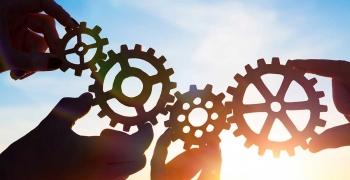 31 Aug, 2018