Traveling to Eindhoven: A Hub of Innovation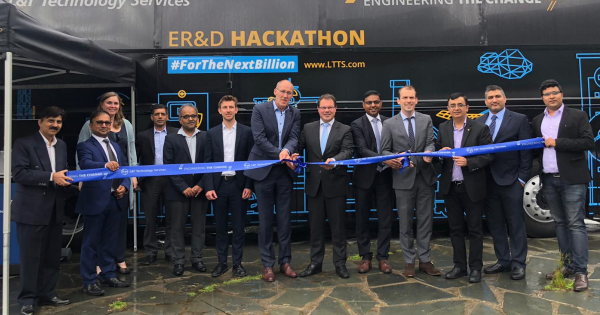 Published on: 19 Jun, 2019
140 Views
Following our exciting stopover at Frankfurt am Main, the ER&D Hackathon & Bus Tour now heads to southern Netherlands. Our destination is the quaint Dutch town of Eindhoven.
As the bus rolls across the flat Dutch countryside, we see a few windmills on the horizon. This simple yet robust technology has withstood the test of time and has emerged as a fine example of solutions that end up offering more than what is expected of them. Once a mainstay of this region for drawing water and grinding grain, the humble windmill is now a globally recognized mode for generating electricity – one that can operate solely on wind and therefore, is a fine instance of a renewable energy source.
Tracing the Journey of a City that 'turned on the light bulb'
Eindhoven is one of the largest metropolitan areas in The Netherlands and a major center of academics and research. A small agglomeration of municipal areas till the start of the last century, the city has made its mark as an emerging urban center in recent years and has been the focus of significant construction activities.
Historically, the city has been the focus of intense industrial activity, most of which can be traced to the first Philips light bulb factory that opened in 1891. The Subsequent industrial activity built on the success of this plant, and as a result, Eindhoven today is a major technology hub for the region. A full third of all the research budget in The Netherlands is spent in Eindhoven which, with its leading educational and research institutes, continues to lead the field in innovation. It is also a preferred destination for startups, especially in the domain of hardware engineering. 
Updates from the Ground
Our venue, the High Tech Campus at Eindhoven, has been recognized globally as one of the best possible destinations for high-tech venture development and startup activity. The campus, located in the southern part of the city, was originally established by the Dutch MNC, Phillips, and today hosts about 140 companies and institutions of repute, comprising over 10,000 researchers, developers, and entrepreneurs. It is well known for research and development activities in the domain of nanotechnology, high-tech and embedded systems, smart pharma solutions, life sciences offerings, and security and encryption.
The weather gods have been unkind to us today with rain showers starting right from the start of the day. Our spirits though are clearly sunny and so are those of our visitors – customers, prospects, techies and our city hosts - Thank you, Mr. Stijn Steenbakkers, The Hon'ble Alderman of the city of Eindhoven, Ruben Fokkema, Project manager- FDI, Cees Admiraal, Director, HTCE, Lars de Vries, Sr Project Manager – for inaugurating the event yesterday. We have seen the highest footfall at our bus today a clear indication of how the bus tour has gathered momentum as we head towards the climax at Munich. We feel that the interactions here would, like the cities we visited before, play a major role in setting the tone for the Hackathon finale in Munich.
Activities and Events
Besides our regular demonstrations of digital technology and IIoT solutions, we have also arranged for a series of idea exchanges keeping in mind the predominantly innovation-driven focus of our host city, and the venue for the day.
The first session, around servitization and predictive maintenance of capital equipment, delves on the what is fast becoming a key area of concern for manufacturers globally. Both servitization and predictive maintenance have emerged as vital, digital-enabled strategies for driving cost optimization and retention of a competitive edge.
Our second session of the day, on smart buildings and smart spaces, focuses on the growing attention towards the digital-inspired renaissance of the modern workplace. It is an apt topic of discussion for our venue, one of the leading clusters of smart workspaces in the world.
Smart devices and 5G connectivity is the topic for our final idea exchange session of the day and concentrates on the emergence of the latest communication protocols that are set to redefine the way we interact with our surroundings.     
Few of the other key demos that we have planned to showcase to our audience here are:
INTEGRATED BUILDING ENERGY MANAGEMENT SYSTEM - (i-BEMS)
APPLICATION SCENARIO
Asset downtime and lack of redundant systems require astute asset management practices by facility managers. Besides, guidelines to reduce energy consumption vary across specific industries in various countries and are
subject to local restrictions. Effective measurement and reporting to claim carbon credits pose quite a challenge for most facility managers.
i-BEMS optimizes energy usage and saves costs without compromising the comfort of the occupants in the building. Enable Net-Zero energy generation management with predictive and preventive maintenance, video analytics based access control and detection system that utilizes cameras instead of expensive sensor-driven technology.
Experience customizable user-interface with multitenancy billing management, utility connect and energy optimization facilities, driven to achieve high user satisfaction at all times. The cloud-based i-BEMS platform is accessible from mobile devices and can help to monitor facilities by analyzing and predicting time-to-failure too.
BENEFITS FOR CUSTOMERS
Vast design experience in Lighting and Control systems, Elevator and Escalators, Fire-alarm, Energy monitoring, Heating Ventilation, and Air conditioning systems (HVAC) and Safety, Security and Access control systems to develop a rugged framework for building energy efficiency models.
UBIQWeise 2.0TM
APPLICATION SCENARIO
There is a whole range of products – can one platform support them all? Your devices use multiple communication protocols and connectivity networks. How can these multiple channels be managed together?  Can they be remotely controlled, provisioned, activated or deactivated? While multiple IoT platforms exist in the market, they tend to perform limited functions like device and subscriber management, application enablement and analytics.
THE UBIQWeiseTM IoT PLATFORM
A light-weight device to cloud IoT platform, UBIQWeiseTM has a built-in rule engine and stream processing that empowers customers with rapid customization and quick deployment of IoT products. It supports multiple devices and connectivity protocols to address all industries. Analytics capabilities supplement end to end secured connectivity from edge to cloud to application. UBIQWeiseTM has helped a thermostat OEM roll-out a smart product line that increased their market share by 10%.
Over 10,000 thermostats are managed on our UBIQWeiseTM platform currently. Similarly, for a construction major, UBIQWeiseTM has helped connect over 30,000 assets from 500 different product lines, resulting in a 12% jump in asset utilization.
BENEFITS FOR CUSTOMERS
Connect any device in rapid time with AES 256 encryption. No device agent required.

Provision device management policies through a centralized admin console. Seamless integration with analytics platforms like Hadoop.
Key Highlights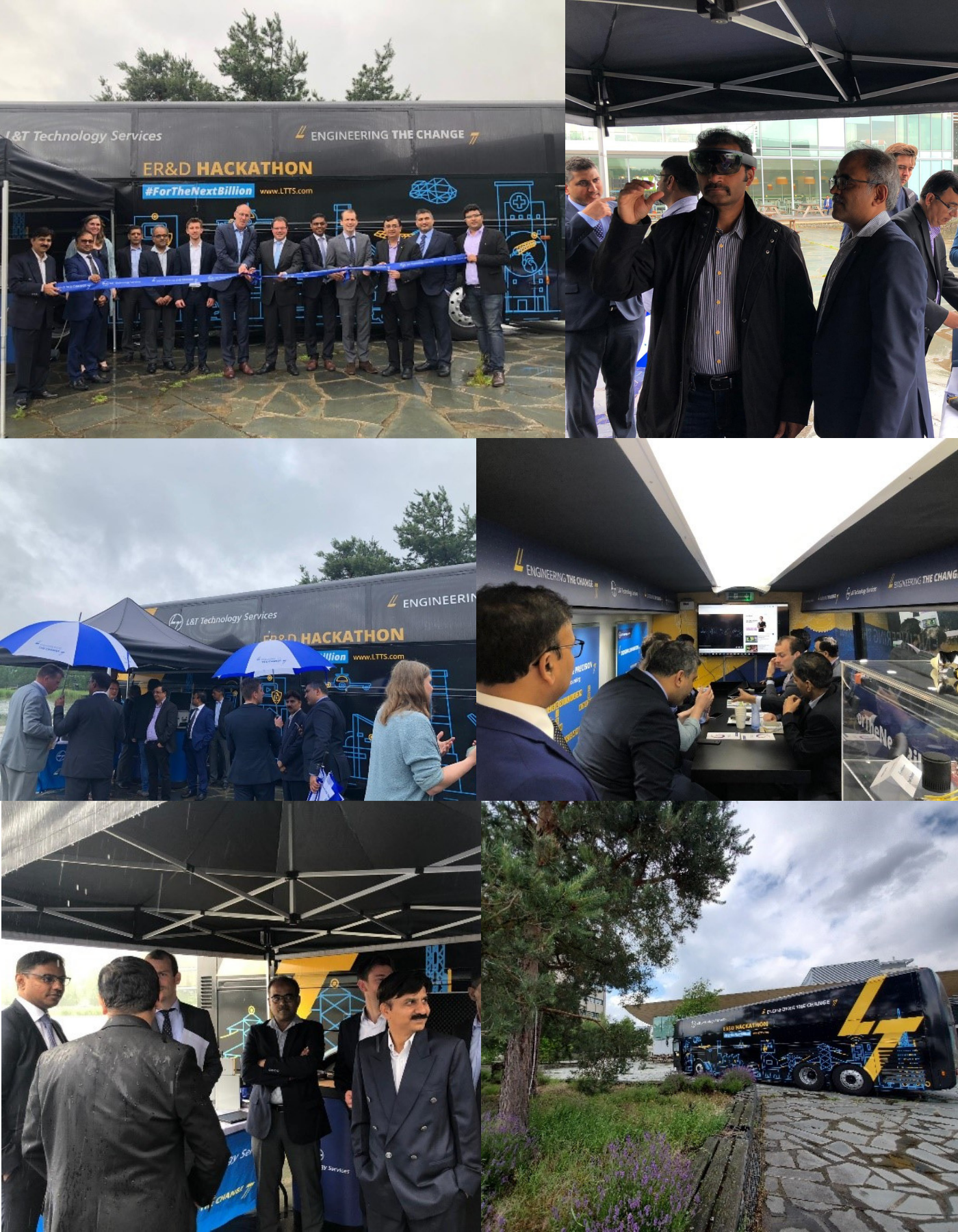 The Road Ahead
For the final stage of our journey, we head to Munich, the capital of the Federal German State of Bavaria. The city, renowned as a global center for art, culture, publishing, and tourism is also known for science, engineering, technology, finance, fintech, and innovation.
Home to several leading German manufacturers who have made a mark globally, Munich is also a primary destination for education and research at a global level. The importance of the city is further underscored by its high ranking in worldwide surveys on the standard of living. Munich has featured consistently on these surveys as one of the most desirable destinations to live in.
It is only fitting that our Hackathon for engineering the change for the next billion takes place in this historic city that has reinvented itself a major hub for innovation and digitalization. We look forward to meeting you at the Smart Village Pavilion in Munich as we gear up for the 24-hour hackathon challenge.
See you in Munich, or as the Dutch say, "Tot ziens in München."
Related Blogs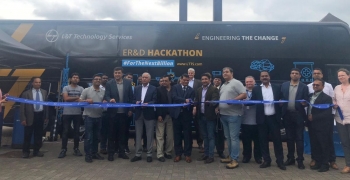 14 Jun, 2019