Product Software
The progressive technology landscape, shrinking product lifecycles, and disruptive business models have been common and emanating challenges for ISVs in the new digital age.
 LTTS aims at helping enterprises gain a competitive edge and keep pace with ever-evolving customer needs through our comprehensive product engineering services. Our breadth of services addresses the complete technology stack from Chip Design to Cloudification and from Software Engineering to Content & Analytics.
Our Product Engineering Tenets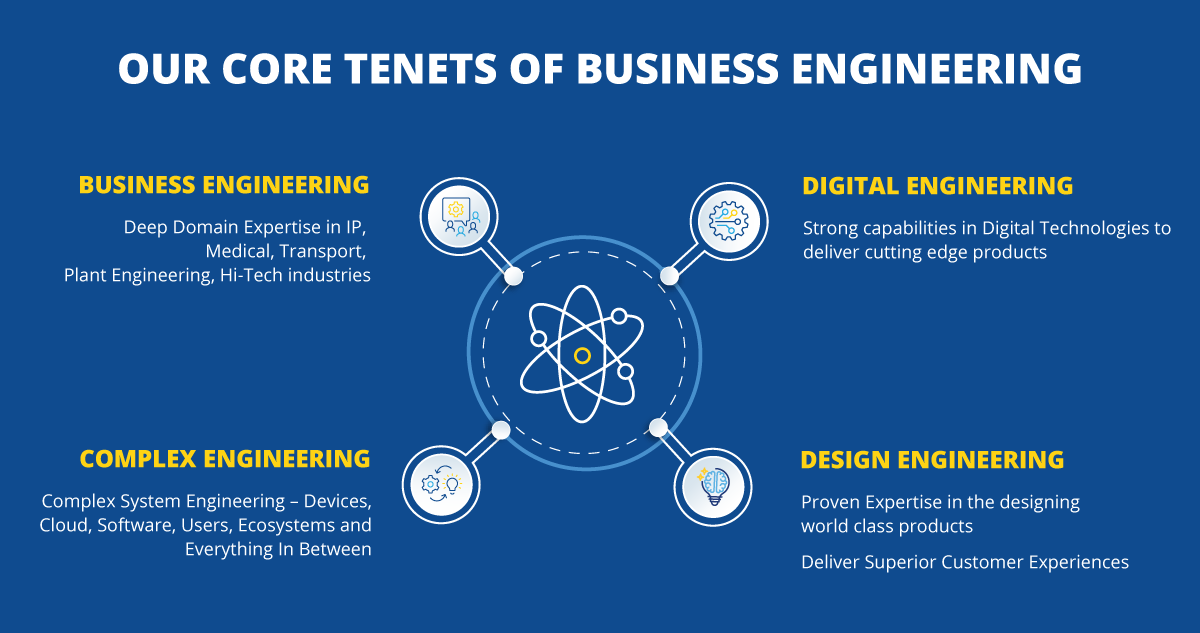 WHAT WE DO
With primary focus on Concept to reality, our advisory & consultancy team enables agility, scalability and operational effectiveness while working with your product managers to build a digital roadmap. Our unique value comes in the ability to "cross-pollinovate" - by leveraging the best ideas from adjacent industries to your business.

Product Roadmap & Strategy

Software Assurance

Software Design & Development

Software Modernization

Support & Maintenance
We provide services in areas of:
UI/UX – Design, Development and Integration
Cloud Engineering – Consulting, Migration, Deployment and Management
Microservices & Containerization – Feasibility Analysis, API Management and Integrations
Security – Security Threat Assessment and Implementation
Engineering Analytics – Big Data, AI/ML, Predictive Analytics
DevOps – Consulting and Implementation
Robust Test Automation –30% reduction in time and cost savings
Mobility – Native and Hybrid App Development
Artificial Intelligence – saving time up to 50-70% enabling faster decisions