Rail Engineering Solutions
The digitalization of rail has quickened the possibilities of creating an end-to-end railway infrastructure that provides passengers a safer, reliable, and efficient rail journey. With rolling stock and signaling becoming the investment priorities, governments worldwide are upgrading railway infrastructure, traffic management, and urban rail transit systems that meet consumer and regulatory demands.
Our services span across design, development, and integration of signaling and communication engineering, train control systems, braking systems, automation, testing, and validation. We have a strong team of mechanical and embedded hardware/software engineers who develops innovative solutions that maximize railroad safety, enhance passenger journeys, and increase operational efficiencies for our customers.
What we offer

CBTC Network
Design and Installation Solution
CBTC ECS2 Signaling Design -RRI,SSI,EI,CBI
Wayside Integration: Equipment Integration Design and Testing Services 
Cloud based WDMS (Wayside Detection and Monitoring System)

Rolling Stock
Mechanical and Electrical Design: Interiors, Car body, and Subsystems
CAB Simulator
Retrofit/Upgrade Projects
Testing and Commissioning Support 

Train Design and Control
Analysis for Stress, Air flow, Crash, Noise, and Vibration
Schematics and Harness Design
Computer-Based Training: Technicians and Maintenance (MOW) Workers 
Embedded Development for Train Controls
BIM Modelling for Stations and High-Speed Signaling System

Rail Health Inspection
Track Surface Anomaly Detection 
Track Geometry 
Track Resonance Monitoring 
Track Structural Integrity Scanning 
Tie and Rivet Health Monitoring 
Third Rail and Pantograph Predictive Maintenance 

In-Train Entertainment Connectivity
Digital Streaming Services 
POWERLINK USB Charger Product 
In-Seat Entertainment Application 
SMARTBOX for Luxury Trains

Positive Train Control
PTC Software Development: Back Office, RWPS (Roadway Protection System)
PTC testing: 49 CFR part 236
On-Board to Back Office Connectivity
SUCCESS STORIES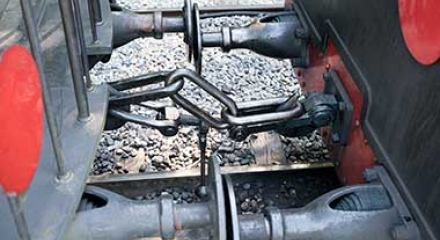 A Leading Global Rail Tier 1 Supplier was doing railway de-coupling manually and they wanted to design and develop a controller which can be operated remotely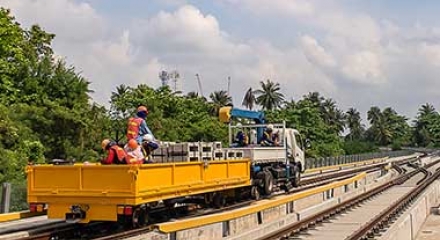 A Leading Global Rail Tier 1 Supplier faced numerous challenges during the design of the Hy-Rail assembly and required shop floor intervention to re-design the complete Hy-Rail assembly and its components