Skywise
The era of datafication, connectivity, and digital solutions enable various industries to serve their customers in new ways. While the aviation industry often works with cutting-edge technologies, the pandemic has only reinstated the dire need to adopt digital transformation initiatives and strategic digital approaches in reshaping the aviation sector. Our substantial experience working with Aerospace and Aviation customers across the globe helps us realize the value of innovative digital technologies at every level, from passengers to operations.
We recently joined the Skywise Certified Partner Programme to build the next-gen digital solutions that help optimize maintenance, engineering, passenger experience, improve overall flight operations, and provide significant long-term cost benefits. The solutions hosted on the Skywise platform will help break down current data silos of airline's operational and maintenance systems, aircraft schedules, passenger bookings and provide a wide range of analytical offerings that help make informed business decisions. Besides we have just entered into the Skywise App Editor Programme. Thanks to this unique programme in the aviation industry, we are now able to develop valuable apps on the Skywise platform and offer them through the Skywise Store. So airlines, fasten your seat belts and take a look at the suite of LTTS integrated solutions developed on Skywise that drives Aviation into the digital age and connect with our experts today.
What we Offer

Passenger Experience
Bring Your Own Device (BYOD): Digital Experience 
In-Flight Entertainment 
Virtual Product Catalogue 
Content Management Automation System
Crew Application
Reservation and Payment Application

Aircraft Health Monitoring and Analytics 
AI/ML based Predictive Maintenance
Preventive and Corrective Maintenance 
Remote Troubleshooting of IFE Calibration of Engine Test Facilities

Flight Operations and Planning
AOG Management
Flight Path Optimization
Automated Flight Information Reported System
Baggage Management
Cargo Management
Passenger Management

Ground Support and Test Equipment 
Asset Management
Material Handling
Assembly Line
Test Fixture
Smart Work Cell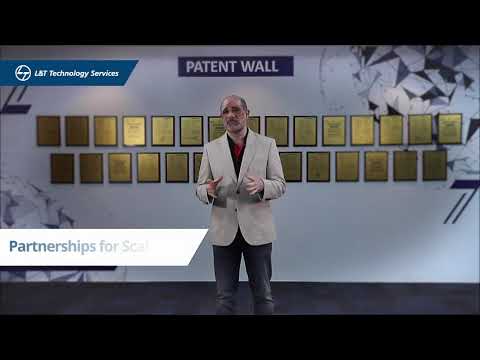 Airbus' Skywise Partner Programme
Our CTO Ashish Khushu highlighting on the aspects of LTTS and Skywise partnership and how LTTS is building Robust Digital Infrastructure for success.