Outdoor Smart Parking
LTTS' Smart Parking, powered by Compute Vision, is an outdoor smart car parking solution with in-built edge AI surveillance.
 It leverages digital camera infrastructure to monitor and seamlessly guide drivers to available parking spots, while optimizing your parking space. It's easily scalable to cover up to 1,500 parking slots. The solution can transform your existing camera infrastructure with a few customizations into an end-to-end smart parking system, without any sensors. Never has a solution been easier to install and scale and cost-effective.
Give your customers a seamless parking experience, thereby, reduce congestion and vehicle emission. Personalize the user experience through a mobile app for users.
The advanced AI-powered solution provides parking-related insights to operators to optimize parking space management. Its edge AI-driven analytics enables advanced video surveillance such as detecting pedestrians in restricted zones, crowd formation (social distancing violations), suspicious behavior, and unattended baggage.
Key Features
Prime Features


Spot Status
One camera covers up to 30 slots*
Slot identification system
Intelligent algorithms decipher available slots

Real-time Digital Signage Guidance
Integrates with spot sensing
Displays available slot status
Guides incoming cars

Dwell Time
Smart algorithms calculate dwell time
Configurable acceptable dwell times
Sends alerts on dwell time breach

Operator Portal
Shows occupancy status, heat maps, parking violation alerts, and operator insights
Configurable parking lot depiction map, violation rules, and alerting mechanism
Advanced Features

User Mobile App
Provides personalized user experience
Enables user authentication and access, reservation, guidance, alerts, and payments

Prior Reservation
Through mobile app or web app
Configurable class-based tier access rules
License Plate Recognition (LPR), facial recognition, or mobile app based authentication

License Plate Recognition
Accurate LPR through LTTS IP algorithms
Customizable for multiple languages
Leverage LPR to define access-class, operate boom barrier, and so on

Facial Recognition
Two-factor authentication
Highest level of security and policy adherence

White/Black Listing
LPR based entry restriction
Facial recognition based entry restriction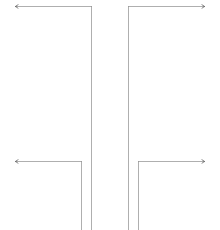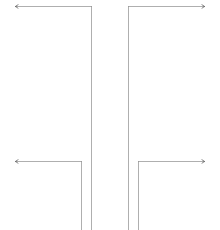 Multi-class Access Rules
Class or tier-specific rules based on LPR, facial recognition, or mobile app authentication
Enables configuring parking lot access or parking fee related rules

Spot Boundary
Identifies parking slot boundary violations
Sends alerts to the admin with LPR details

Payment Integration
Seamlessly integrates with multiple payment gateways
Set pricing slabs for access-class, tier, parking slot type, and so on

Augmented Video Analytics
Pedestrian detection in restricted zones
Fall detection
Crowd formation or social distancing violations
Suspicious behavior detection
Unattended baggage detection

Advanced Operator Analytics
Efficient parking facility management
Identifies bottlenecks, policy violations, and heat maps
Enables informed decision making
Value Delivered
Reduced parking related traffic congestion and pollution

Spot status and real-time digital signage enable seamless parking experience

Enhanced user experience

Reduced waiting time and easy parking spot detection and signage combined with an intuitive mobile app

Easy implementation and cost-efficient

Uses existing camera infrastructure with some customizations, if required - No special sensors needed

Flexible and scalable

It's easily scalable and still can maintain exceptional data accuracy via cutting-edge video analytics
Available both on-premise and on the cloud

Real-time insights and digital signage guidance

Real-time operator insights to enable informed decision making
Real-time digital signage to ensure user reaches the spot quickly

Edge AI-enabled surveillance

In-built edge surveillance enables advanced video analytics

Reduced parking free time

Optimized parking efficiency

Monetization of the parking lots

Enhanced user experience and optimized parking space management



Shopping Mall Car Parking