Sparsh (Healthcare)
Transforming Universal Healthcare 
Uncorrected refractive errors account for a very large percentage of the visual impairments in India. With 39 million people reportedly blind and around 117 million suffering from low vision, this is one of the biggest challenges in the healthcare sector.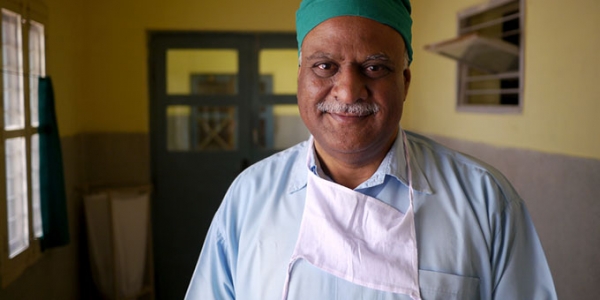 A large number of these cases are also confined to the rural areas owing to the lack of healthcare infrastructure in the regions. Cataract continues to be one of the critical contributors, accounting for the majority of these avoidable visual disorders. This is further exacerbated by the concentration of trained ophthalmologists in urban centers and the rural populace not having easy access to them.
As a socially responsible corporate entity, L&T Technology Services has identified this as an action area for its Corporate Social Responsibility roadmap.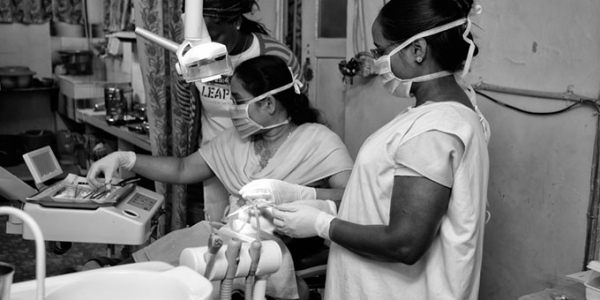 We look to address this by building comprehensive, sustainable, and easily accessible eye care solutions for rural India. Our collaboration with Sankara Nethralaya and IIT Madras for Mobile Eye Surgical Units initiated a first-of-its-kind initiative to provide access to visual care of the highest standards to rural India. The program provides world-class eye care free of cost to the weaker sections through vans equipped with sterile OT facilities, toilets, and changing rooms.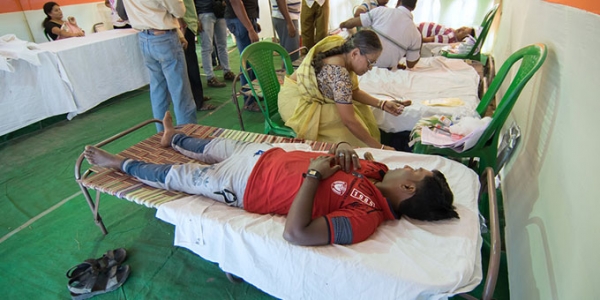 The first step was all about building awareness. After identifying the primary stakeholders, we sought approval from the District Collectors of the relevant areas and promoted the camps through banners and leaflets. On the camp day our team of trained nurses, ophthalmologists, optometrists, Operation Theater assistants, drivers and maintenance technicians, traveled to the identified sites to conduct thorough eye examinations. Those diagnosed with cataract underwent a surgery at the camp itself and were kept under sterile observation to ensure the best outcomes. Those who couldn't be operated at the camp were referred to the community hospital for free treatment.