CONTACT US
ISG: Digital Engineering Services for Platforms and Applications Services in the US
The growth of Digital Engineering Services is driven by the emergence of key technology trends, like, the proliferation of connected products, predictive maintenance, AI and Machine Learning (ML). The global pandemic has further accelerated digital engineering uptake across companies and consumers, a market scenario that is reflected in decision-making and investments.
ISG has recognized LTTS as a leader in the Digital Engineering Services for Platforms and Applications Services in the US based on our technology-agnostic and tailor-made solutions.  Our offerings assist clients to pivot their businesses to digital platforms by capturing data from visualization, connectivity, analytics, integrators, cognitive solutions, security, and user experience.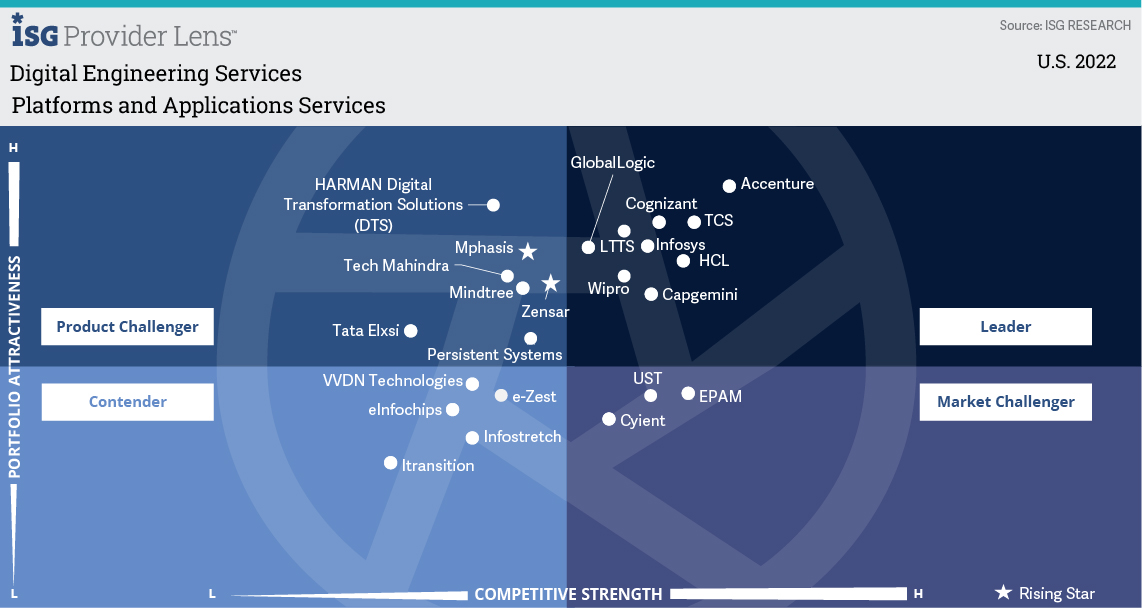 In a recent study by analyst firm ISG, LTTS has been acknowledged as a leader in the Digital Engineering Services in the US under Platforms and Applications Services. According to ISG, "LTTS' platform engineering services are focused on enabling disruptive business outcomes for clients across the varied digital maturity spectrum. The company also offers a long-term lifecycle management approach towards digital business platforms and assets for clients." L&T Technology Services was recognized as a Leader among 27 providers by ISG in their Digital Engineering Services report.
To read more, download the report.