5G and Industrial Automation: An Ideal Combination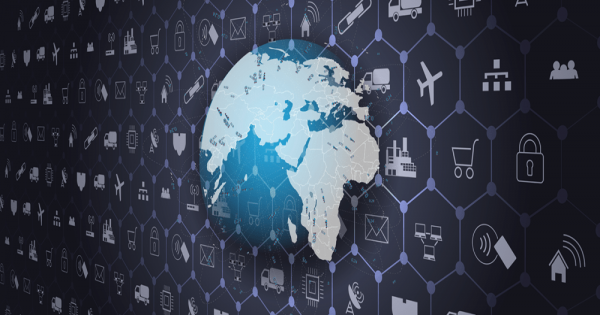 Published on: 19 Feb, 2019
1097 Views
While scalability is a common consideration for several manufacturing companies, getting it right requires a combination of the right strategy and enabling solutions. With the emergence of technologies like the Internet of Things (IoT), edge analytics, and additive manufacturing inspiring new production techniques, the manufacturing industry is perfectly positioned to embrace wireless 5G industrial networks. The fifth generation network provides extremely reliable low-latency connectivity that manufacturers can leverage to address diverse, high-performance use cases associated with industrial automation. Here's how 5G for industrial automation caters to supply chain and manufacturing network requirements:
5G for Industrial Automation Optimizes Mission-Critical Plant Processes
Communications that require real-time intervention benefit the most from 5G networks, especially in most modern plants where human workers work alongside robots in a collaborative environment. Rapid data transfer over a one millisecond latency network makes 5G edge computing ideal for real-time communication with closed-loop robotic controls. This facilitates industrial automation with increased worker productivity and safety, zero-defect manufacturing, integrated massive sensing, and 3-D scanning technologies for maintenance and training.
5G Automation Keeps Non-Time Critical Processes Running
For manufacturers to truly drive operational efficiency through real-time tracking of products and machine inventory, they require enterprise-wide transparency into business processes. By leveraging 5G industrial networks, this becomes possible with reliable communications across factory floors and business offices. Seamless process integration and streamlined logistical movement are only a few benefits of such a high degree of connectivity. Operators can also implement 5G automation in logistics to error-proof picking and packaging of materials using autonomous trolleys as well as vessels and localized forklifts.
5G Cloud Computing Improves Remote Maintenance and Management
5G's wireless and reliable connection helps manufacturers leverage 3-D VR and AR and real-time video communications for remote maintenance activities. Take the instance of high-risk offshore rig maintenance operations. By deploying a maintenance drone that relays the feed through VR and real-time video streaming, operators can see the exact problem from the safety of their operating rooms. Additionally, 5G cloud computing facilitates remote management by continuously sending data for analysis in real time. This promotes predictive maintenance of rigs and consequently curbs operational costs while increasing production uptime. Manufacturers are now closer to building the factory of the future. Such a factory will be agile and fully connected and provide an automated production facility experience — one where operators get complete transparency while managing the entire value chain, from design to distribution.