The RDK-C Mobile Application: A Game-Changing Development
Published on: 13 Jul, 2022
562 Views
The Reference Design Kit (RDK) was designed to facilitate the launch of next-generation video and broadband services. It is an open-source software distribution with pre-integrated components that provide a standard architecture for powering CPE from communications service providers, such as set-top boxes, modem/routers, and other devices.
With the evolution of technology, the RDK community has emerged at the forefront of creating universal, differentiated, and customized use cases across industries. The RDK camera (RDK-C) reference design one such instance, and is easy to use, affordable, and adaptable for developing and constructing cutting-edge smart cameras.
Implications of RDK-C
RDK-C enables service providers to standardize important components for smart cameras, allowing them to rapidly deploy new services or customize apps and user experiences. The RDK framework shortens the time to market while providing flexibility and competitive differentiation.
In a domestic setup, it enables us to:
Protect and secure our homes with a reliable security system,

Enable remote monitoring with indoor and outdoor security cameras, and

Streamline firefighting and other accident mitigation measures, and
Using RDK-C to secure your organization can help deliver:
Increased staff productivity,

Prevent or reduce the likelihood of theft,

Facilitate real-time video monitoring of mission-critical equipment,

An end to instances of harassment,

Optimized security-related costs,

Round the clock vigilance in high-risk regions, and

A complete and reliable protection framework
The RDK-C Mobile Application: Transforming Camera-based Security
The RDK platform's expansion to cameras will have a significant influence on the evolution of IoT and the connected device community. Individual concerns about safety and security have grown significantly over time, prompting the need for advanced video surveillance.
With technology advancements and mass-market affordability, it has never been simpler to protect homes, offices, and workstations from trespassers, burglars, and other security concerns from just about anywhere. The interconnectivity of web-connected or "smart" gadgets is undoubtedly pushing innovation in home security and automation, necessitating IP monitoring via smart cameras as a must.
With this in mind, our innovation, the smart RDK-C mobile application, will be making its foray into the RDK community. With the AI-powered RDK-C mobile application, you can safeguard their home or workspace at their fingertips. Our RDK-C intelligent mobile app has been designed to bridge a significant gap in this sector. This smart mobile application allows users to access the live video feed from the RDK C-based video surveillance system from just about anywhere. Multiple users can access and view the RDK camera live stream using this application. The RDK-C mobile application's primary features will surely contribute to a drastic shift in this area.
RDK-C Mobile Application Framework
RDK- C is one of the most recent types of RDK, and it is connected to at-home security cameras with applications that allow remote operation of these cameras.
The RDK-C Mobile application will be utilized to view and access live streaming as well as prior recordings from the RDK-Camera through the RTS protocol. This mobile app will work both on the Android and iOS platforms. The RTS communication protocol will be utilized to receive live streaming footage from RDK-Camera for remote access.
The HTTP protocol is used to retrieve information from servers and display past recordings on the mobile app for earlier recordings.
Some of the key features of the RDK-C mobile application include:
The application uses the login and signup method for authentication

It includes a dashboard with a list or grid view, and the ability to add or delete items

Recordings are available in the application with previous and continuous video recording links, as well as a replay option

Live video streaming is allowed in the mobile app with the assistance of JS media planner support

Thumbnail support is enabled by capturing the video as an image in the application

The app also includes resolution and IP configuration options
Some of the primary advantages of the RDK-C mobile application are as follows: -
Accessing live streaming and recording content is easy.

The camera setup is simple with the help of a mobile application.

Watch live streams with a single click in an application.

It is simple to use and integrates with a variety of IP camera SoCs, OEM vendors, and MSOs.
The RDK-C Mobile Application will not only assist in public and home safety and security but will also aid in ensuring that medical regulatory compliance is efficiently monitored at all times. This may be used to promote global COVID-19 control through population surveillance, monitoring of social-distancing measures, and digital approaches that can be integrated into COVID-19 control tactics.
This mobile application will benefit the RDK community by facilitating the right protocol for the current environment of real-time monitoring, the vast proliferation of connected home devices, and opening the door to even more possibilities than just streamlined connectivity.
Related Blogs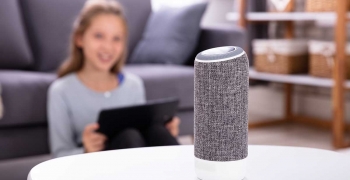 19 Jun, 2018