Breaking the Mold to Create Next-gen Leaders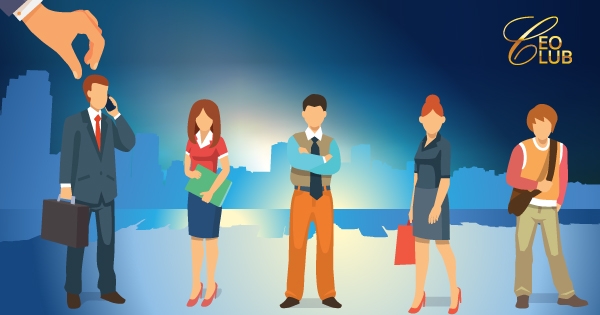 Published on: 18 Aug, 2020
965 Views
As news of the COVID pandemic broke, organizations scrambled to migrate to a work from home model. I am based in the USA and I can tell you it has been a struggle for most U.S. Companies to effectively manage a smooth transition. I always thought that the Indian infrastructure will be relatively less ready to effect such a dramatic change. But happy to declare that I have been proven wrong! The amazing proactiveness from Indian organizations and the resilience and agility displayed by their next generation leaders is a cause for cheer and also an eye opener for those of us who are part of the Old Guard.
What came as a surprise to many was how easy it was for the younger generation to adopt to the new normal. The tech savvy Gen Z employees loved the flexibility that came from Working from Anywhere (a trend we have termed #WFX) and the freedom and autonomy that came with it. Contrary to fears, productivity was not impacted and employees in fact embraced the freedom that came with the imposition of lockdowns.
This surprising turn of events got me thinking. It is not the new generation of employees who need to conform to age-old corporate traditions, rather enterprises need to adapt to the changing mindsets of employees and open their doors to a new work culture. The next-generation of ambitious young men and women has become a critical link to a more inclusive, tolerant and positive society, but they stand out for their risk taking and sometimes impatient temperament.
It also made me think why can't millennials be given early exposure to work with the top layer of any organization?  Why do corporate traditions discourage the intermingling of young professionals with the Leadership? And why can't the younger generation join the ranks of C-suites in their prime itself, instead of having to wait for two decades? Of course, it will require breaking the shackles of hierarchy and Echelon-driven Leadership as well as Development, but isn't it worth the cause?
Breaking

the Mold and

creating young Leaders
Ask any CEO to list the biggest challenges pertaining to talent management and one response that has become all too common is- how do we groom this generation of go-getters into future leaders if they are unwilling to demonstrate consistency by staying on in a particular role for an extended period of time? To compound matters, large corporates have unwieldy organizational structures that can result in more bureaucracy and hierarchy and less innovation. This often results in top talent leaving their comfortable but mundane jobs to explore a more adventurous career in the world of startups.
Organizations will have to reset their way of working in order to prepare themselves for the disruptions that lie ahead.
It is with this belief that we at LTTS conceptualized the genesis of the 'CEO Club', designed to leapfrog the careers of young professionals with unusual promise. But what we had in mind was no ordinary talent hunt. We envisioned a selection process without bias or subjectivity, and with as much emphasis on attitude as aptitude. Talent alone cannot make a Leader, it is only when promise is combined with character that a Leadership trait can be established. Thus, the second criteria was to have a rigorous psychometric evaluation of the candidates.
Finally, getting into this Club would also require demonstration of consistency over a period of time. As a result, we conceptualized a five-stage process spread over a period of almost 6 months.
As we set forth on our resolve to materialize the concept of CEO Club, we reached out to consulting firms with the idea to co-create this initiative. Many consultants were openly hesitant to come onboard because in their own words such an exhaustive process was simply not attempted before. Eventually it was Pricewaterhouse Coopers (PwC) that emerged as the ideal choice because of their belief in the success of the concept as they shared the same belief as us in the potential of our premise. The selected candidates will be a part of the esteemed "CEO Club" for one year where they work under CEO's mentorship, and get an opportunity to attend a company sponsored management program at an international business school. 
Interestingly the youngest member of our CEO Club is a professional with just two years of work experience in our industry. He now heads a critical portfolio in LTTS' CTO Organization!
The first leg of nominations showed a healthy number representing a increase of 114% from last year. All applications were screened by PwC & the selected candidates were made to undergo a rigorous multi-stage stage selection process based on the threshold competencies required for future leaders. The five stage process of the CEO Club selection has 247 different traits built into it, lending the program huge construct and complexity. The high-powered panel comprised of PwC leaders, Professors and leading academic lights from IIM-Ahmedabad, IIT-Madras and IISC, Bangalore and the LTTS top management.
New platforms for long-term engagement and nurturing talent:
The best organizations across the globe have already launched programs to tap into next-gen leaders who can help steer them through crisis and difficult times.
At L&T Technology Services (LTTS) we designed the CEO Club platform with one simple objective- discover and groom potential high performers within the company irrespective of rank, hierarchy or past performance. One of our distinguished Jury Members ,Prof Sunil Sharma Professor for Strategy and Dean Executive Education in IIM – Ahmedabad  told me that the CEO Club was one of the most innovative interventions that he had come across for nurturing & developing future leaders.
But its not just our own employees whom we are interested in grooming as future leaders. As a leading engineering company in India it is in our direct interest to identify and groom young talent from across the country and make them brand ambassadors of innovation and technology forward.
To this end we have also been running a pan-India engineering hackathon known as TECHgium®️, which invites engineering students from top-notch Indian colleges to participate in creating exciting Proof-of-Concepts and innovate the next-gen solutions that can make a real difference to how organizations operate in the age of Industry 4.0. TECHgium's third season held last year saw 68 innovative PoCs on real life technical challenges pertaining to emerging technologies such as AI, Machine Learning & Deep Learning, 5G, Wearables Devices, Solar Technology, Video Analytics, Blockchain and Face Detection among others.
In Conclusion
These are extraordinary times and require an extraordinary response from organizations. Legacy companies long used to traditional modes of working have to course correct and adopt the mindset of agile and adventurous startups to flourish in this altered reality. To do that effectively and over a sustained period of time, they must change their systems and processes and rethink the way they operate. The role of human resource leaders will be invaluable in helping create a culture that centers on individual growth and by transforming young talent into the company's best assets. As India celebrates its 74th Independence Day, the onus lies on Corporate India to create a culture and community for learning, empowerment and sustainable growth, with the youth as flag-bearers of development.
Related Blogs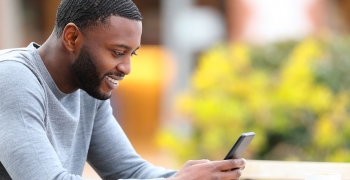 19 Apr, 2022