Digital Manufacturing – Shaping Factory Floors of Tomorrow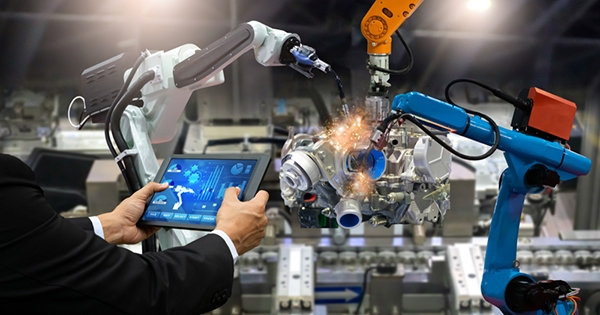 Published on: 20 Aug, 2019
330 Views
A decade into the fourth industrial revolution and manufacturers have come to realize one thing – in order to remain in the game, they must embrace digital manufacturing and everything it has to offer. Research reveals that smart factories are poised to revolutionize manufacturing by fostering a 7X surge in overall productivity by 2022. What's even more promising is that smart factories have the potential to add USD 500 billion to USD 1.5 trillion to the global economy in the next five years.
This transformation isn't happening by accident. Rather, it is a result of the confluence of several trends in both technology and employment. Growing amounts of data from unconventional sources are helping manufacturers address two major challenges including diverse preferences of customers and shortage of trained labor. Digital manufacturing technologies such as machine learning (ML), analytics, cloud computing, and IoT are all playing a critical role behind it all.
Industry 4.0 presents a dictum that manufacturers must digitize leveraging these technologies in order to secure their future. The trends seeded by these technologies are expected to gain momentum, going forward. The results, on the other hand, will manifest themselves across these key areas:  
Technology as an Enabler - Connected Factories, Connected Consumers, Personalized Experiences
Gone are the days when one product served as a ready-made fix for millions of customers. Today, end-users are connected to companies through social networks and forums. These interactive channels have the power to inform every business decision. Auto manufacturers, for instance, have successfully created mass customization options, even on entry-level vehicles by closely listening to consumer demands.
A few decades ago, the concept of customizing a million products seemed impossible. Today, customizing products according to consumer preferences is just as easy as manufacturing batch products. How? Manufacturers have the liberty to harness consumer insights, leverage technologies such as 3D printing for mass customization and deliver a unique product to the consumer.
Solutions Driving Optimized Production
Next-gen digital manufacturing solutions have made it easier for manufacturers to adjust production according to the demand of the customers. A floor operator today can access valuable customer insights from the assembly line itself. These insights can help a company identify specific areas of improvement in production levels, inventory management, equipment maintenance, and downtime management.
Cloud analytics and IIoT devices such as edge computers and sensors were only available to larger manufacturers for the longest time. Today, however, the ubiquity of these devices and low adoption costs, provide even smaller businesses and manufacturers with an opportunity to capitalize on tools.  
Empowered Employees of the Future
The proliferation of mobility and other collaboration platforms makes it a lot easier for employees on the factory floor to access the information they need and through the device of their preference. Manufacturers and business alike will benefit from a more streamlined decision-making process, thanks to the employee-level visibility that these technologies have fostered. With subsequent enhancements in platforms such as CRM, ERP and Customer Experience Mapping going forward, employees will be able to view the entire supply chain through a single dashboard. This will empower them to make more informed decisions when it comes to formulating product marketing strategies and assembly line optimization.
Technology will continue to shape the future of digital manufacturing and embracing it is only the first step towards transformation. Complete digitization is more of a cultural change where the transition needs to start from the factory floor and sieve through critical touchpoints across the organization. Are you ready to take the plunge?
Related Blogs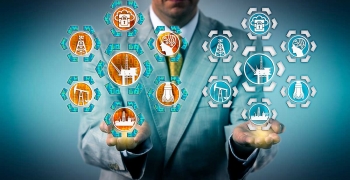 29 Nov, 2018