Frankfurt: A City that loves its Skyscrapers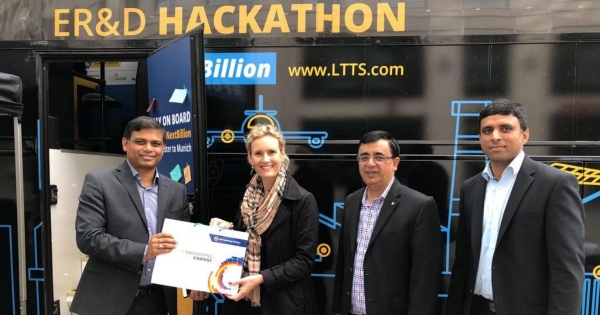 Published on: 14 Jun, 2019
237 Views
The ER&D Hackathon & Bus Tour now heads to Frankfurt, in the Federal German State of Hesse. Located on the banks of the river Main, this southern metropolis is officially known as Frankfurt am Main (Translated: Frankfurt at the Main), to distinguish it from the eastern Brandenburger town of Frankfurt an der Oder (Translated: Frankfurt on the Oder).
A vital financial and industrial hub, Frankfurt compares favorably in comparison to the other European cities in terms of skyscrapers. While most of the other leading metropolises of the Continent have historically shied away from high rises and opted to retain their historical skylines, Frankfurt has emerged as one of the few cities that have a high concentration of such buildings in their downtown area.
Frankfurt's love for these engineering marvels (skyscrapers) has, therefore, led it to being dubbed as Main-hattan (a combination of the Main river and Manhattan), and Chicago am Main.   
A stroll by the Main – Welcome to Frankfurt
As one of the largest cities in Germany, Frankfurt forms the core of the Rhine-Main metropolitan region – the second largest urban concentration in Germany after the Rhine-Ruhr zone. It is also home to one of the busiest global airports in terms of passenger traffic, and handles the largest amount of air cargo amongst all European airports. A major traffic hub for the German motorways, the city is also the base for the largest railway station in Germany in terms of railroad traffic.
Frankfurt is an acknowledged financial powerhouse, and is home to the European and German Central Banks. As the leading destination for finance and fintech companies, the city has often ranked high after London and Paris as the preferred destination for investors in Europe. It is also a leading center for innovation, with key educational institutions such as the University of Mainz and TU Darmstadt being located nearby. The ESA (European Space Agency)'s 'European Space Operations Centre', located in nearby Darmstadt also bears witness to the enormous potential exhibited by the city. 
Updates from the Ground
The historic Roßmarkt Square makes for a perfect venue for our Hackthon initiative in Frankfurt. Located right at the heart of this historic German town, the plaza is a focus for pedestrian traffic and a key element of daily life in Frankfurt. Surrounded by fine examples of baroque architecture, Roßmarkt Square bears witness to the spirit of a city that has made innovation and resilience a way of life.
It is bright and sunny here at Frankfurt this morning, and the clear skies point to a pleasant weather for the rest of the day. The benevolence of the weather gods has made it possible for a large number of visitors and participants to join us here.
Activities and Events
Our activities at Frankfurt are centered on the roundtable discussion organized in partnership with Zinnov. Here, we would look to discuss how digital technologies are going to shape the landscape for the next wave of innovations, especially with reference to our theme, "Engineering the change for the next billion."
We are also excited about the turnout for the live demonstrations of industry solutions around digital and IIoT – as these have continued to be the focus of attention and curiosity in our previous stopovers. Two of the key demos that we are showcasing here today are: MANUFACTURING AUTOMATION and FACTORY DESIGN & SIMULATION. Here is a brief description of these demos:
MANUFACTURING AUTOMATION
APPLICATION SCENARIO
The need for manufacturing companies to meet the production and maintain quality is a necessity globally. However, many companies prefer to produce products manually due to the complexities involved in production areas or due to huge investment cost.
Also, the work force doing routine work in harsh environment, handling heavy materials, assembling miniature parts, etc. are subjected to high fatigue resulting in accidents & compromise in quality. The only solution can be to modernize their current method of production with latest devices and technologies by introducing automation with less investment
OUR CONTRIBUTIONS
L&T Technology services provides end-to-end solutions for any kind of automation requirement in manufacturing industry. We deliver solutions with complete feasibility study and providing the right workable concepts with the consideration on design for manufacturability and maintenance of the equipment for a lesser investment and expenditure (running) cost.
BENEFITS FOR CUSTOMERS
• Meet Quality, Cost and Delivery with Stringent PM program
• Low cost
• Best ECO partners for manufacturability
• End to End responsibility till prove out
FACTORY DESIGN & SIMULATION
APPLICATION SCENARIO
Traditional Lean focuses on current state of the plant with no end-to-end scenario perspective. Lean with Digital validation, on the other hand, not only focuses on improvements in existing manufacturing setup but also validates flexible scenarios, analyze invisible process factors and parameter correlations using simulation tools well before implementation. An amalgamation of traditional Lean tools and Digital Simulation can enable manufacturing industries to comprehensively test hypotheses, simulate multiple scenarios, perform sensitivity analysis and calculate cost with no risk of real-time implementation.
OUR CONTRIBUTION
L&T Technology Services (LTTS) with digital simulation technique provides global manufacturing companies with more effective and cost-efficient means to prove that a product can be manufactured and assembled before making significant investments. LTTS provides digital validation tools and techniques to predict and analyze the need and effectiveness of adjustments to the manufacturing line. Our core Digital simulation team creates discrete virtual model of the customer factory, faster and ensure that they are operating at peak efficiency before the start of production, by letting our customer see the outcome of plans within virtual plants, and helps them avoid wasting valuable resources fixing problems within their real plants
BENEFITS FOR CUSTOMERS
• Optimized factory layout
• Maximized line throughput
• Balanced assembly line
• Optimized material handling and operations
• Bottleneck identification and elimination
• Optimized inventory and flexibility production planning
Key Highlights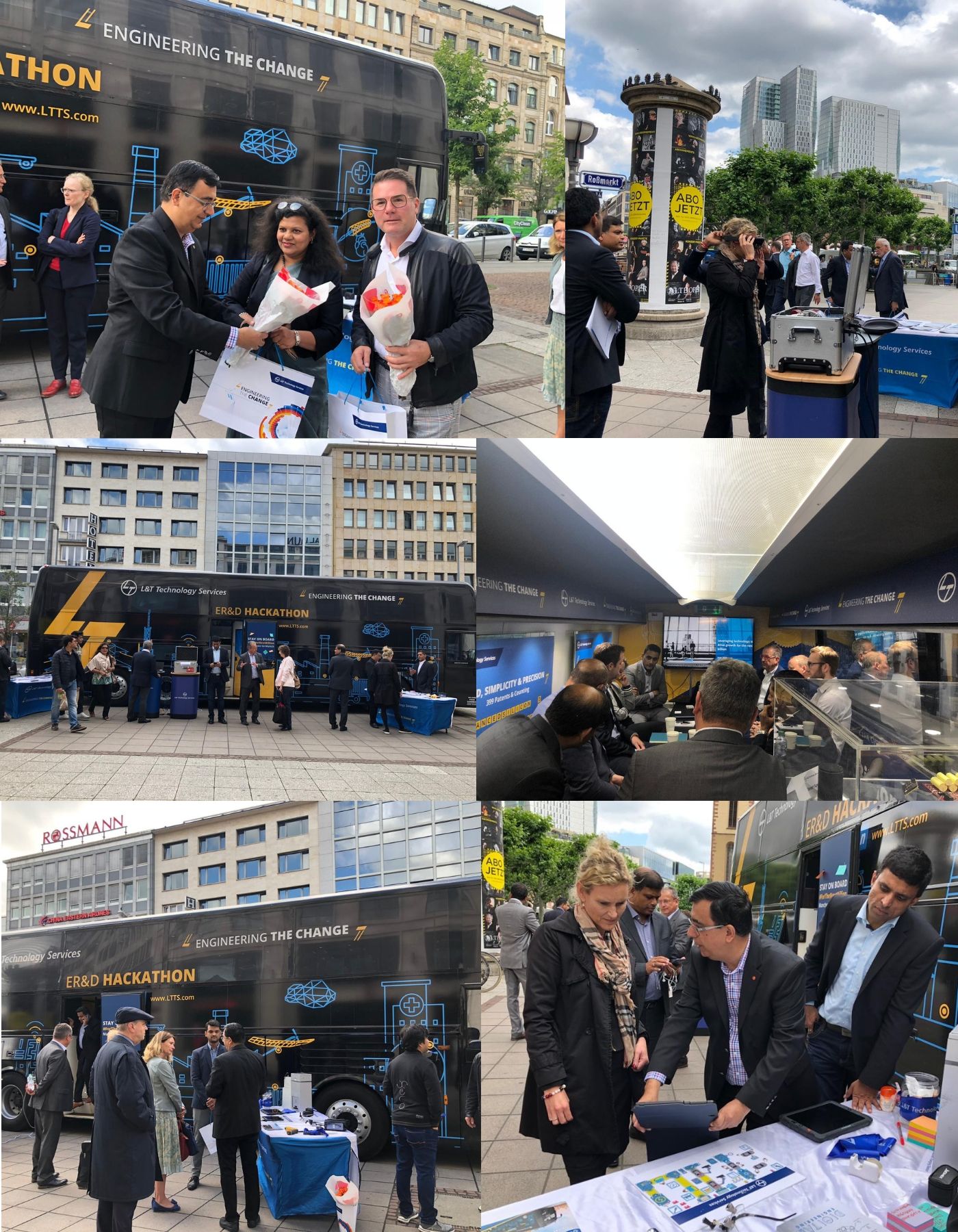 Onwards to Eindhoven
The penultimate stage of our 8-city Hackathon journey is the quaint southern Dutch town of Eindhoven. As our bus winds its way across south Germany and we head for the Rhine crossing, the scenic elegance of the route serves to underscore the importance of nature in our lives. The significance of sustainability and eco-friendly initiatives in determining our future is highlighted once again, as we get ready to engineer the change for the next billion.
Eindhoven is an important academic town, and plays a vital role in shaping the European knowledge economy roadmap. It is also home to the second busiest airport in The Netherlands, and is a leading railway hub for the region.
We have lined up several Idea Exchange initiatives at our venue in Eindhoven – the High Tech Campus, and look forward to meeting you there. And as our bus crosses the Rhine here at Cologne, I am sure that our interactions will go a long way towards shaping the way of the future.
Related Blogs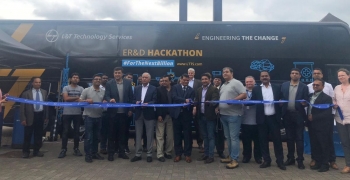 14 Jun, 2019