Knock Down Urbanization Problems, Become a Smart City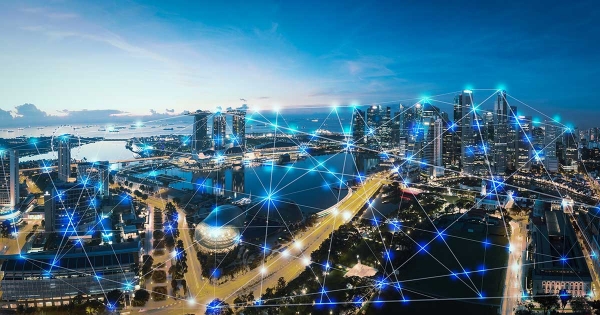 Published on: 01 Sep, 2017
359 Views
Smart city development is no longer an option. Cities are sprouting at practically every nook and corner and in any given week, approximately 1.5 million people become urban dwellers. At this pace, the urban cohort will account for over two-thirds of the global population by 2050, and the usual problems of urbanization will persist, except at a larger scale. Many cities are waking up to this reality with 40 of them set to evolve into smart urban spaces by 2020. While the approach toward smart city initiatives may vary between developing and developed nations, or even between nations at the same stage of development, the underlying focus remains the same. Largely, these revolve around the deployment of information and communication technologies (ICTs), analytics, and supporting organization structures. Toward sustainable development, city planners are building a solid ICT foundation to generate and aggregate data that can then be converted into information using analytical tools. With insights gleaned from sensitive, real-time information and organization structures that foster innovation, collaboration, and the application of such information, a predictive city can be operationalized. This model predicts events, thereby allowing city planners to envisage potential areas of growth early enough to capitalize on them.
Top Down or Bottom Up?
It is interesting to note that the starting point for smart city development is highly context-specific, depending primarily on where the city already is in terms of infrastructure and overall technological maturity. Broadly speaking, developing nations begin at a relatively basic level, given that they grapple with challenges such as the lack of infrastructure, population growth, and inadequate urban services, sanitation, education, and poverty. The approach toward smart city development has accordingly been top-down (government-led) instead of bottom-up (citizen-driven). In Bangalore, for example, a top-down strategy has been adopted to implement network technologies for energy management, indoor navigation and sign-based information, and collaborative workspaces. By partnering with a leading IT player and closely following a smart city reference framework, city authorities hope to rejuvenate the landscape, attract capable wealth creators, and develop a unique identity. Even if you move continents from Asia to Africa, the approach remains top-down. The Eko Atlantic Project in Nigeria involves multiple partners such as Dredging International and leverages centralized energy systems, ubiquitous communication networks, and other tools to transform into a future-ready city. On the contrary, the ground realities of building smart cities in developed countries are vastly different. The priorities across these countries is to augment, monitor, and control the existing infrastructure in the interest of sustainable development. New York—fourth on the global list for smart city readiness—is a case in point. With augmented and virtual reality coming to the fore, it has put aside $6 million to set up a lab that will support entrepreneurial activity, business development, and research. The hub is expected to generate 500 jobs and focus on mixed reality projects. Alongside this, New York City has implemented LinkNYC6, a $200 million project designed to replace legacy phone booths with digital kiosks. Apart from offering free Wi-Fi to users and guiding tourists, these kiosks monitor environmental data through sensors. Although these examples suggest that most cities adopt either a top-down or bottom-up approach to sustainable urban development, the results of a two-pronged approach would be far superior. The former will be important to build the foundation of smart cities, while the latter will be required to implement local, industry-specific projects.
Extrapolating to the Future
Hence, the future will necessarily involve the Smart City 3.0 model that rests on citizen co-creation. An energy company in Vienna has already embraced this paradigm by treating citizens as investors in local solar plants to help the city achieve its 2050 renewable energy objectives. In fact, a collaborative approach needs to extend to the nation level for a "smart world," where knowledge is exchanged and transferred between developed and developing nations. Sharing Cities such as Seoul are already on this path toward inclusive growth and it only a matter of time before other cities follow suit. Have you conquered the smart city cause yet? Please tell us in the comments section below.