Making Logistics Future-Ready with Next-Gen Fleet Management Solutions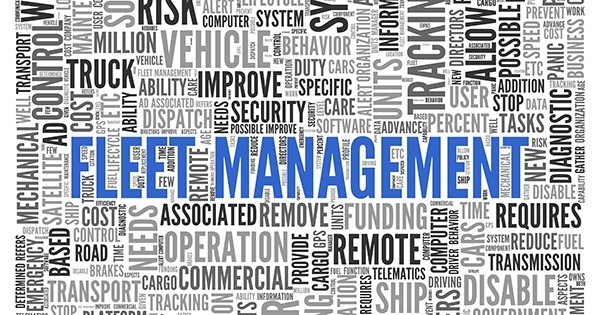 Published on: 26 Aug, 2019
454 Views
In a fast-moving world, logistics has witnessed a massive boom. And, that boom has resulted in a massive influx of commercial vehicles. For these vehicles to operate in a systematic and organized fashion, fleet management has turned pivotal. The key purposes of fleet management are vehicle lifecycle maximization, effective maintenance, compliance with regulations, and, in turn, increased productivity and operational efficiency. The benefits of efficient fleet management reflect on reduced risk, increased driver safety, effective fleet tracking, cost reduction, fuel efficiency, and prolonged vehicle life.
In this digital age, fleet performance is largely dictated by the availability and effectiveness of the right fleet management software. With fleet sizes of organizations rapidly increasing and supply chain management becoming more complex every day, the future of fleet management depends squarely on robust fleet management solutions and fleet maintenance services. Moreover, digitalizing fleet management is turning essential because of various government regulations and benchmarks.
Efficient fleet management solutions include smart telematics and infotainment components, car connectivity, fuel management, data-driven health and safety measures, automation of operations, and meeting compliance requirements.
Enterprise Fleet Management
Advancements in the fields of automation, internet of things (IoT), and wireless connectivity are unlocking new efficiencies in fleet management. However, one of the major problems that original equipment manufacturers (OEMs) need to address in order to realize the full potential of fleet management applications is standardization of security and connectivity. Fleet management solutions help create smart telematics and infotainment components as well as develop connected cars.
Enterprise fleet management services such as integration of advanced driver safety systems (ADASs) and regulation of third-party telematics and infotainment components are crucial to overall driver safety, fleet efficiency, and fuel optimization. Successful implementation of fleet management solutions and mobility platforms results in improved vehicle interconnectivity.
The key elements of the telematics framework are:
Software
System engineering and requirements management

Application development

Integration of telematics

Android-, Linux-, QNX-based telematics

Platform software

System integration and validation
Connectivity
Driver integration

Function and certification testing

Distributed communication frameworks

Telematics gateway design

3G/4G/5G connectivity
Mobility
Cloud implementation

Platform-as-a-Service (PaaS) and Software-as-a-Service (SaaS)

Platform migration

Companion application development

Cloud integration

Data analytics

Augmented reality (AR) and fleet application
Security
Secure in-vehicle networks

Authentication and authorization

Penetration testing

Secure updates
These aforementioned aspects of telematics form the basis of the fleet management and maintenance software platform.
5G and Fleet Management Automation
Fleet management will benefit immensely from the innovations around evolutionary ideas like autonomous vehicles, lightning-fast 5G connectivity, and smart analytics. While these innovations are still in their nascence, the automotive industry is encouraged by the promise they offer. Especially, 5G and fleet management automation will be key disruptions in the industry. Precision engineering and cutting-edge experience creation lie at the bottom of these ambitious fleet management endeavors. A vital cog in the fleet management wheel is data and analytics.
With the increasing influence of robotic process automation (RPA) and artificial intelligence (AI), industries are envisioning a self-reliant world. Automated fleets will gradually attain self-efficiency of health monitoring and diagnoses. This, in turn, will help organizations manage their fleets in a preemptive and prescriptive manner. With government mandates such as Electronic Logging Device (ELD), compliance is another major issue that requires automation. For drivers to record Hours of Service (HOS) electronically, the traditional methods will prove redundant.
Finally, fleet management solutions revolving around data and analytics will grow in significance. With vehicles seeing more and more automation and design engineering and management moving towards complete digitalization, the amount of data generated and their utility will also grow massively. The quantum of structured and unstructured data will make analytics a vital cog in the fleet management wheel. With cognitive computing breaking new grounds, analytics will soon facilitate AI-driven automation of various functions that still require manual intervention.
Effective fleet management will gradually move the industry toward a state of autonomy that digital transformation has long promised.
Related Blogs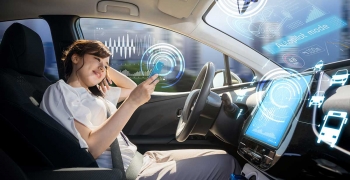 11 Sep, 2017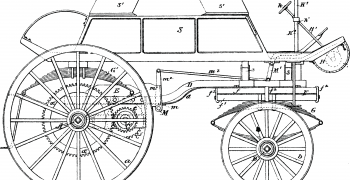 08 Apr, 2019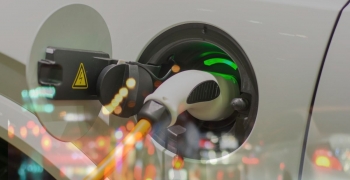 06 Jun, 2019