Quality: The Holy Grail of Medical Device Manufacturing
Published on: 15 Nov, 2017
485 Views
Steve Jobs once said, "Customers don't measure you on how hard you tried. They measure you on what you deliver." While medical device manufacturers' efforts to deliver innovative technologies cannot be disputed, the quality of their products remains a bone of contention. The evidence lies in the 67.6 million medical device units recalled in the second quarter of this year—40.1 percent of which had quality issues.
Quality Assurance through Regulations
As the focus is now on providing value-based patient care, authorities have tightened regulations to increase transparency and ensure device quality and efficacy. While the EU will soon intensify compliance requirements especially for post-market surveillance, device submissions, and quality systems, the FDA has already updated their cyber security directives. In a few months, Class III device manufacturers will be mandated to submit data from clinical investigations to enter the EU market. To get their devices approved by the FDA, manufacturers will have to protect their products against virtual threats right from the development stage through the entire product life cycle. They will also need to embed security requirements defined by pre-market and post-market guidelines into their quality management system (QMS).
With stricter norms and greater emphasis on patient safety, companies have to establish processes to achieve compliance through device identification, clinical data collation, and labelling improvements. The use of a label management system or unique device identification (UDI) system backed by a centralized database is mandated by the FDA and will soon be a requirement in the EU too. This will promote the traceability of each device and in turn maintain quality standards.
The current regulatory landscape poses additional costs for manufacturers launching a new product in the market. For a Class III device, this could amount to about $19 million. What this means is that enterprises will need to transform their current practices to sustain themselves in this dynamic environment and deliver high-quality products to consumers.
Creating a Culture of Quality
While conducting a brief survey on what a "quality product" means to consumers, an MD's response stood out. She said, "When its performance makes you become a proud advocate of the product!" For a product to perform at such a high level, it is imperative to establish a culture that consistently drives quality.
"Quality begins with every person you hire and it includes each process and procedure from development to delivery and beyond."
Ensuring good quality and remediating failed devices involve a direct cost to manufacturers. As the direct cost of maintaining medical device quality is about $26 billion to $36 billion a year, it is essential to recover at least part of it. Enterprises can make this possible by implementing robust quality and mature practices across their business. Improving quality across operations and establishing a comprehensive control mechanism, encompassing people, process, product, and assets, will lead to the creation of a culture of quality.
Embracing Best Practices in Quality Management
Driven by the need to curtail device costs and failure rates, and comply with government mandates, the global healthcare quality management market is growing at a CAGR of 16 percent. Some innovative technologies being used to ensure the development of high-quality products include additive manufacturing for producing customized implants, lasers to facilitate precision manufacturing, micro moulding of silicone to manufacture accurate minimally-invasive surgical devices, low-friction fluoro polymer coatings to efficiently lubricate the guide wire that is used in cardio-vascular surgeries, and hard-to-bond plastic substrates to ensure strong adhesions for medical devices.
In terms of quality management of medical devices, a risk-based approach helps ensure design and manufacturing accuracy for life-critical machines. For instance, in blood line tubing, higher control over cooling water temperatures after extrusion is required compared to PVC tubing, to minimize low microscopic defects.
The sensors in connected devices can ensure predictive maintenance protocols are followed and alert device engineers to repair any part before it fails. Along with these benefits, digitalization is facilitating the implementation of quality validation practices for every stage of the medical device manufacturing process. Process validation protocols include a detailed software-based framework to ensure installation qualification, operational qualification, performance qualification, and revalidation. This quality management system enables ISO 13485:2003 and GHTF-SG3-N99-10-2004 compliance.
Quite evidently, digitalization is the way forward for manufacturers looking to get to market quickly, without compromising on the quality of their products. The fact is, with the permeation of new technologies, quality is no longer as elusive and with this enhanced transparency the biggest gainers are not just manufacturers but the patients as well.
Related Blogs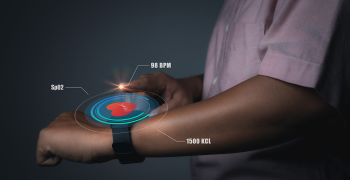 02 Sep, 2022