Smart Assistant: A Friend Indeed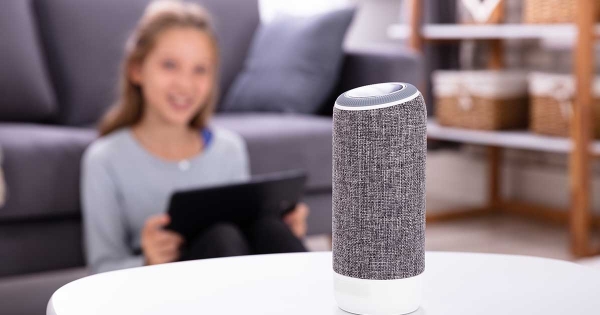 Published on: 19 Jun, 2018
1028 Views
J.A.R.V.I.S.: "Sir, please may I request just a few hours to calibrate-"
Tony Stark: "Nope! Micro-repeater implanting sequence complete!"
J.A.R.V.I.S.: "As you wish, sir. I've also prepared a safety briefing for you to entirely ignore."
Tony Stark: "Which I will."
Want to live the life of Tony Stark in Iron Man 3? Billionaire or not, you can now have a Just A Rather Very Intelligent System (J.A.R.V.I.S.) of your own, thanks to new-age smart assistants.
Consider the following facts and you'd agree: With companies incorporating voice assistance and AI in their technology solutions, it's no surprise that smart assistants emerged as the winner of the International Consumer Electronic Show (CES) 2018. During CES 2018, it was made clear that voice-controlled assistants are more than a passing tech fad, jumpstarted perhaps by the sound bars powered by Alexa and Google Assistant-controlled smart displays. As a matter of fact, a recent survey suggests that one out of every four users prefer smart assistants over websites for online searches.
The Expanding Horizon of Smart Assistants
These assistants have managed to break out of their conventional smart speaker consoles and rediscover themselves in newer and more exciting applications. What started as a mobile application is now entering households in a much larger capacity, performing tasks ranging from controlling audio systems, lights, fans, televisions, and air conditioners to setting personal alarms. This is so much so that 72% of consumers feel that this technology has become an integral part of their daily routine.
While convenience is important, it is not the only factor that accounts for the immense popularity of this special gift of science. AI-powered smart assistants are helping users forge a more humane relationship with technology. In fact, 41% of voice-activated speaker users feel that the experience of interacting with these devices is similar to that of connecting with real-life friends.
Companies are even exploring other ideas to leverage smart assistants as voice-enabled tools. A pharmaceutical major ran an Alexa Diabetes Challenge to engage companies and researchers. The entries included ideas such as a voice-enabled system for mood-sensing, nutrition assistance, and detection of risky conditions that required the patient to be hospitalized.
Technology companies have been key to these developments. One such software provider has launched an AI-powered voice platform that allows organizations to build and maintain patient-focused applications for voice assistants and conversational AI platforms.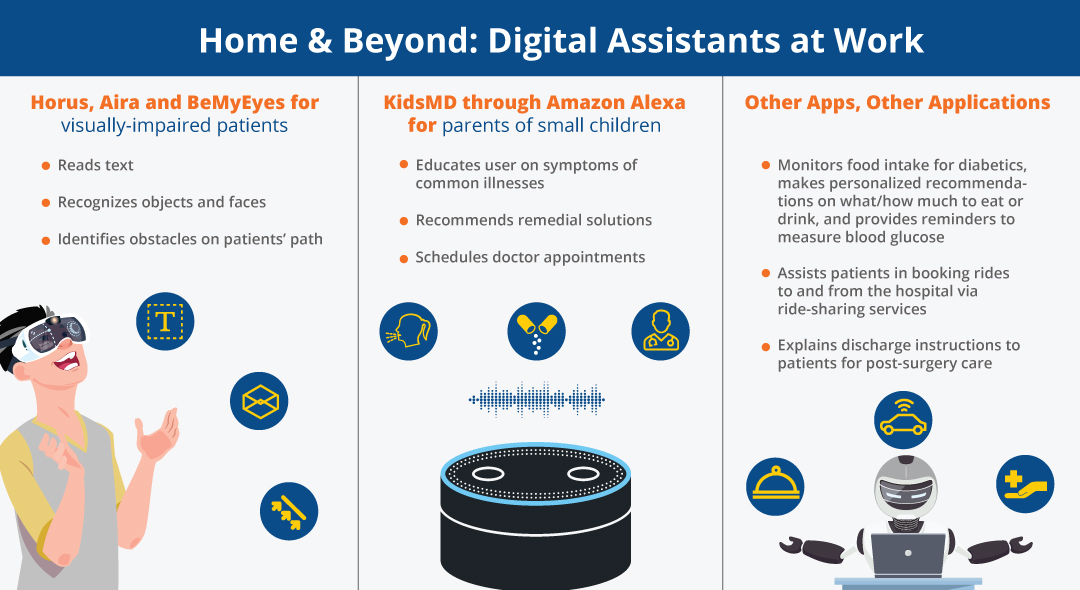 Transforming Workplaces with Corporate Assistants
The overwhelming success of personal assistants has triggered the introduction of similar software for workplaces. Alexa for Business, a new virtual assistant unveiled by Amazon, was launched in December 2017 to automate and simplify office tasks. Employees can use this smart application to set up meetings and video conferences, check calendar updates, and order office supplies through voice commands. Another renowned multinational conglomerate recently launched its own business assistant to simplify internal communication and collaboration.
With multiple industry players working on tools that can improve communication inside and outside workplaces, the importance of technologies such as voice recognition and natural language processing is at an all-time high. Touchless conversational interface and voice-based search are all set to redefine customer experience in banking and retail, in particular. The real-time, intent-driven data gathered by these assistants will also allow companies to devise better products and customer-centric marketing strategies.
In the healthcare industry, smart assistants are using such data to help people take medical decisions. For instance, an allergy medicine company has launched an Alexa skill that enables people with allergies to decide whether they should have allergy medicines on a particular day. The skill allows people to feed in data about how they are feeling and factors in the different allergens in the air on the given day to inform them which forms of pollen would affect them.
Incorporate Now or Stay Behind
The recent developments in voice recognition technology have expanded opportunities across sectors. With Google announcing improvements in understanding English words with 95 percent accuracy and recognizing individual voices, the stage is set for more innovations to materialize. Its Tacotron2, for instance, will soon redefine consumer personalization with advanced text-to-human-like speech capabilities.
In the medical domain, smart assistants with speech recognition capabilities are enhancing physician satisfaction by transcribing conversations between the patient and doctor. While speech recognition technologies are still in the research phase, it will not be long before the healthcare community experiences more productive patient-physician interactions. The phenomenon has already started in the US. In fact, a survey suggests that one-third of doctors are using a dedicated voice device as part of their electronic health records (EHR) system.
If healthcare companies are to make the best use of futuristic voice technologies, they need to act really fast. With benefits ranging from improved employee and customer satisfaction to automated internal and external communication, smart assistants can completely transform the way a healthcare business setup functions.
Failing to make a move toward this unavoidable wave of change can seriously hurt the future growth prospects of an organization — so why wait? Make your personal and professional life easier and more exciting with smart assistants today!
Related Blogs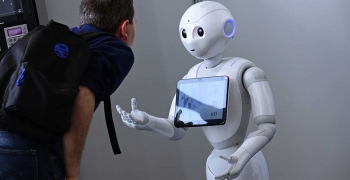 08 Jun, 2017