Remote Asset Performance Management (RAPM)
The digital transformation is set to bring its own ramifications on all aspects of the construction business.  There is an increased pressure on legacy infrastructure or assets to maintain its reliability and performance.  
L&T Technology Services' RAPM is designed to help organizations obtain the highest return on critical assets. It provides the machine operator updated information about health and performance of the equipment than ever before. The sensors are communicating a massive number of data real-time, providing operators the ability to quickly transform raw data into actionable insights preventing potential equipment failure. Our solution is designed to maintain machine reliability, efficiency and performance whilst reducing operations and maintenance expenditures.
IoT enabled Asset Management components:

                             

Ported on Microsoft Azure IOT platform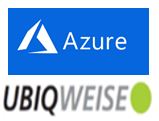 Key Benefits
Key Differentiators
Deployable on any public or private cloud

Connect devices without any device agent

Secure device data transmission to cloud

Application development to System Integration