Who We Are
L&T Technology Services Limited (LTTS) is a global leader in Engineering and R&D (ER&D) services. With 399 patents filed for 51 of the Global Top 100 ER&D spenders, LTTS lives and breathes engineering. Our innovations speak for itself – World's 1st Autonomous Welding Robot, Solar 'Connectivity' Drone, and the Smartest Campus in the World, to name a few.
 LTTS' expertise in engineering design, product development, smart manufacturing, and digitalization touches every area of our lives -  from the moment we wake up to when we go to bed. With 49 Innovation and R&D design centers globally, we specialize in disruptive technology spaces such as 5G, Artificial Intelligence, Collaborative Robots, Digital Factory, and Autonomous Transport.
 LTTS is a publicly listed subsidiary of Larsen & Toubro Limited, the $18 billion Indian conglomerate operating in over 30 countries.
WHAT WE DO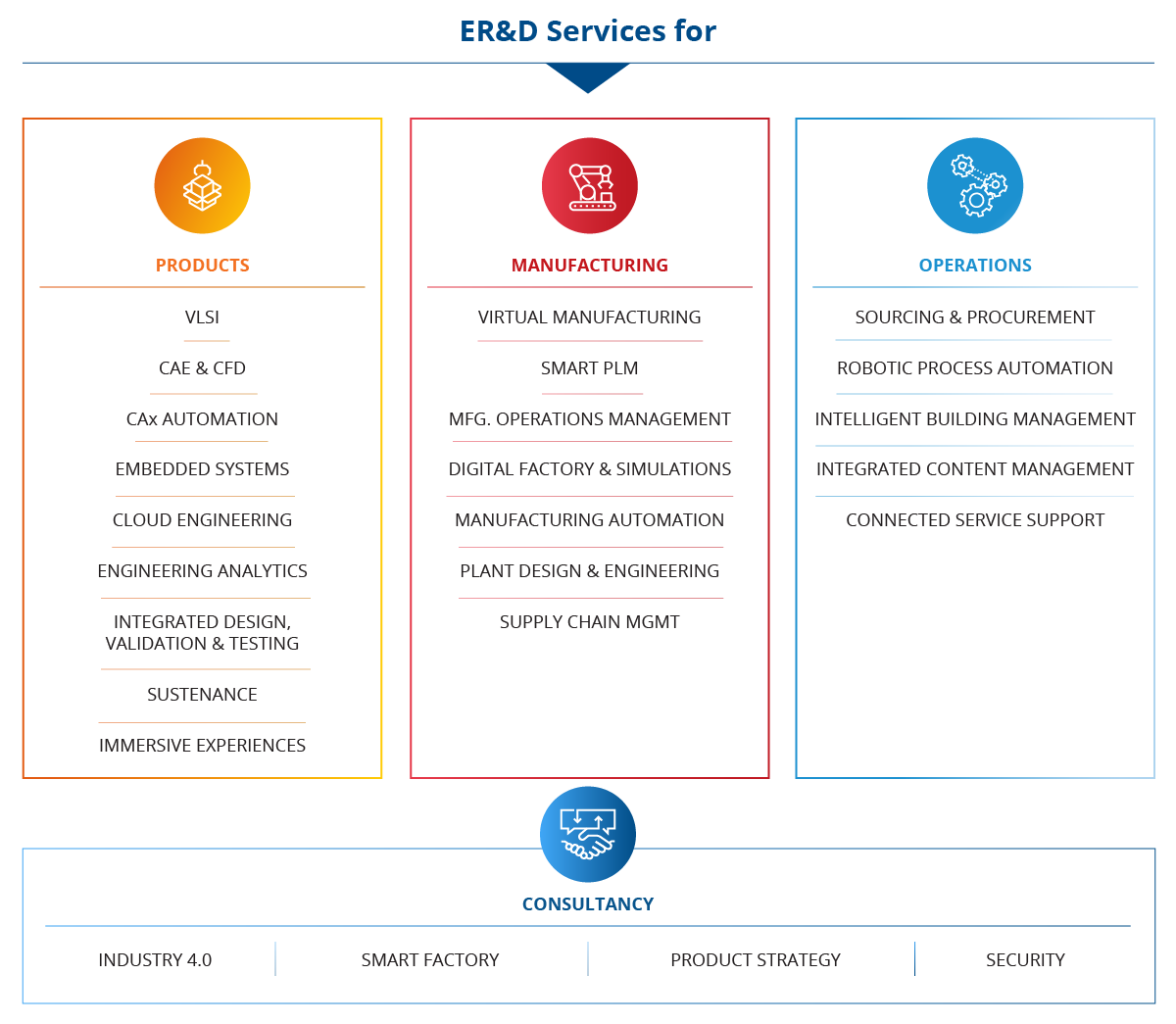 Industrial Products

Medical Devices

Consumer Electronics

Plant Engineering

Semiconductors

Telecommunications

Transportation

Media & Entertainment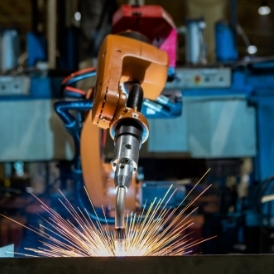 WORLD'S 1ST AUTONOMOUS WELDING ROBOT
Turnkey product engineering – from concept to creation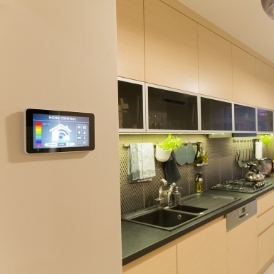 ARCHITECTING THE SMARTEST CAMPUS IN THE WORLD
100+ smart building functionalities
Saves  > 30% of facility energy & operational costs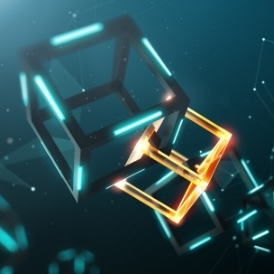 BLOCKCHAINING REAL ESTATE ASSETS
Smart contracts enabled by blockchain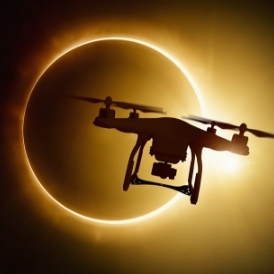 SOLAR CONNECTIVITY DRONE
Low cost mass connectivity to rural areas
Authoring our own success stories

16,700
Employees across the globe

265
Global Customers

51
Customers from the list of top 100 R&D Spenders

90%
Repeat Business

472
Patents filed
Data as of December 31, 2019
Value Proposition
Customer obsession: We put our customers first, partnering with them through our flexible engagement models that are designed to meet their business's key performance indicators.
Multi-vertical industry expertise: We possess multi-vertical industry exposure and expertise, delivering a broad spectrum of services in all the segments of our business. Our customers benefit from our experience in multiple technologies, vast industry knowledge, multi-site project management expertise, and next-gen engineering solutions.
Innovation Culture: We are heavily invested in nurturing talent and bolstering our R&D infrastructure to propel innovation. As of March 31, 2019, the patents portfolio of L&T Technology Services stood at 399 patents, out of which 288 were co-authored with customers and 111 were held singularly by us.
Cross-Poll!novation:  With our multi-sectorial engineering prowess, we are continually blending and integrating ideas and technologies to deliver differentiated engineering solutions that are uniquely designed to address complex business challenges.
Explore L&T Technology Services