CONTACT US
ISG: Digital Engineering Services - Design & Development (Product, Services and Experiences)
The digital engineering services industry is experiencing a significant increase in demand due to the convergence of emerging technologies. Key technology trends, such as mobility, big data, AI/machine learning, Industrial Internet of Things (IIoT), and predictive analytics, are impacting the entire value chain, making it more visible, trackable, reliable, consistent, controllable, and predictable. 
In a recent study by analyst firm ISG, LTTS has been recognized as a leader in the Digital Engineering Services. This success is attributed to our integrated digital design services, asset performance management offerings, and our specialization in designing processes that optimizes operations in a dynamic and cognitive manner. According to ISG, "LTTS delivers digital design engineering services at a dynamic scale and growth for expansion across all client segments."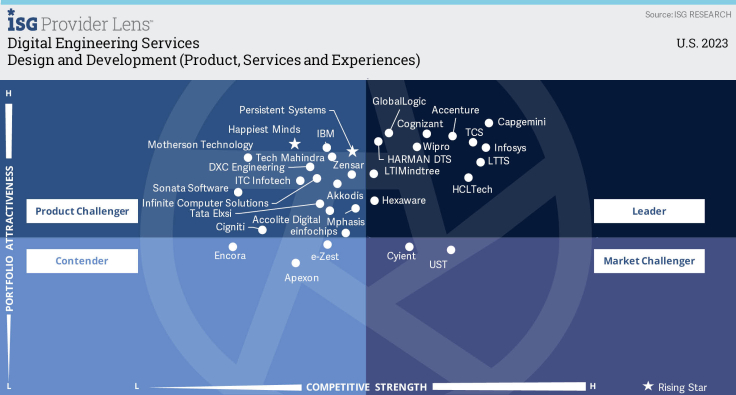 L&T Technology Services has been recognized as a Leader among 33 providers by ISG in their Digital Engineering Services report.
Download the report for more information.