ISG Provider Lens™ : Automotive - Product Engineering Services, USA 2019
L&T Technology Services has been recognized as a Leader by ISG among Automotive - Product Engineering Services Providers in their ISG Provider Lens (TM) Quadrant report (USA 2019).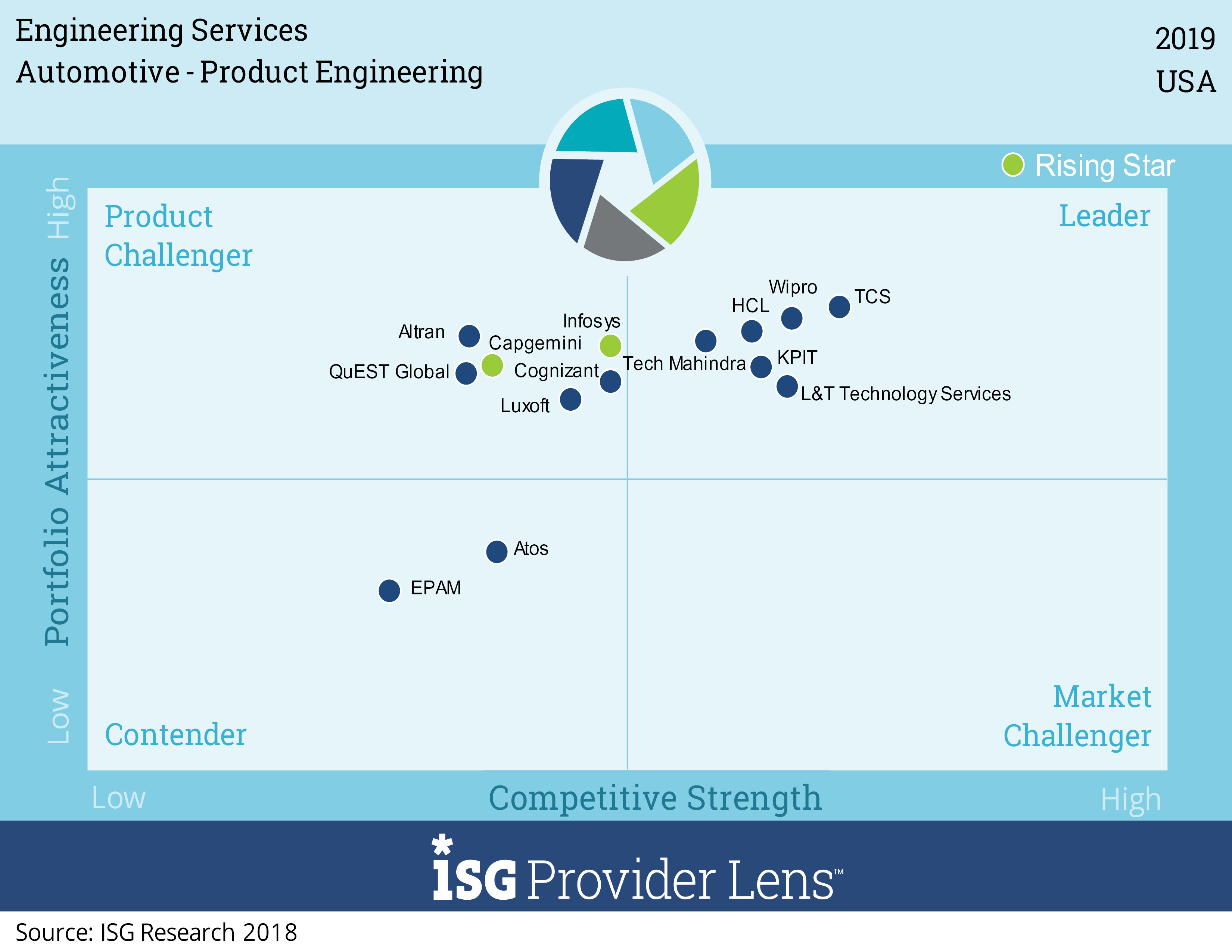 Automotive engineering service providers help automotive companies with new mechanisms and ways to reinvent their roles. Many services focus on core activities and creating more efficient ecosystems with strategic partners. The automotive industry is facing a transformational shift. Innovation-related challenges are reshaping its traditional industry structures and relationships by threatening the existing distribution of profits and the boundaries between OEMs and Tier 1 or Tier 2 suppliers and those between automotive and tech companies.
Product engineering services (PES) consists of the development of physical products or product subsections using capabilities that include embedded electronics, semiconductor engineering, hardware engineering, embedded systems software, V&V services and IoT-related services, as well as overall product- and system level engineering. Pure-play legacy mechanical engineering without digital elements is out of scope.
Download the report for more information.