CONTACT US
Nelson Hall: Digital Manufacturing Services NEAT Evaluation
The Digital manufacturing services industry has accelerated with the arrival of connected objects (IoT), artificial intelligence, cloud computing among others. The global trend of remote working during the pandemic has strengthened the digital manufacturing services industry which is expected to grow at a CAGR of 15% during the period 2021–2025.
LTTS offers an extensive portfolio of digital manufacturing services that helps enterprises unlock value across the product development lifecycle through its services. The company has positioned its service portfolio to manufacturing firms, from product engineering services to digital manufacturing and after-market services.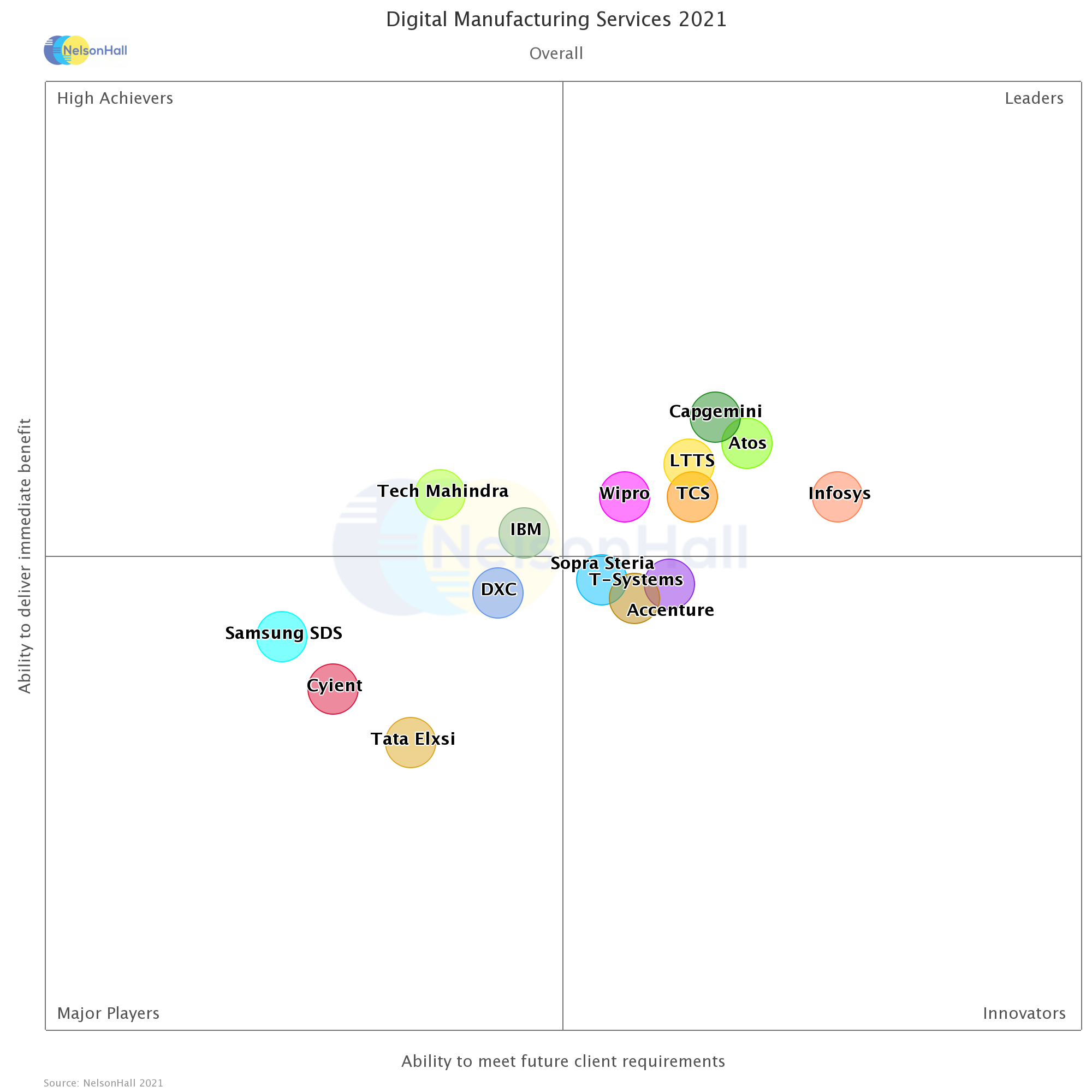 In a recent study by analyst firm Nelson Hall, LTTS has been recognized as a leader in the Digital Manufacturing Services NEAT Assessment 2021. According to Nelson Hall, "LTTS has taken a consulting-led approach to help clients identify relevant use cases for their digital manufacturing programs. The company virtualized its innovation labs to make them accessible to its clients during the pandemic and is also helping clients move from PoCs to larger contracts and deploy their digital manufacturing use cases. LTTS has key capabilities in industrial IoT, the core of digital transformation, and has also developed its digital manufacturing to newer areas such as digital twins and OT security, which are currently in high demand."
L&T Technology Services has been recognized as a Leader among 15 providers by Nelson Hall in their Digital Manufacturing Services report.