5G-enabled Connected Products: Driving Next-Gen Enterprise Communications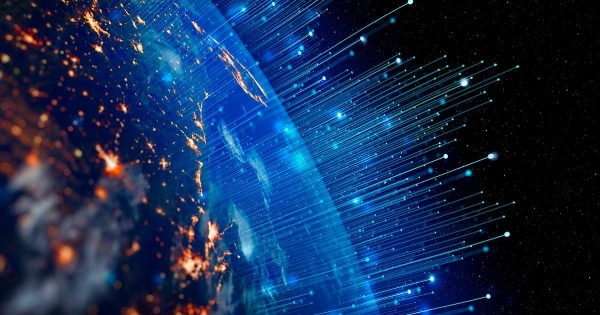 Published on: 07 Apr, 2022
802 Views
Industry 4.0 has arrived. Businesses looking to future-proof their operations in this dynamic ecosystem must focus on streamlining and expediting their digital transformation roadmaps. Seamless connectivity plays a vital role in this journey.
However, on-ground experience indicates that the current 4G and 4G LTE networks are falling behind in delivering the desired degree of connectivity – whether on the factory floor, or in the industrial campus, or within the organization. The present challenges are just one too many to overcome with the available technology stack.
The emergence of 5G, the next generation in wireless cellular technology, therefore, looks promising for businesses seeking to drive streamlined communications across their value stream.
5G has already made its mark as a key facilitator for a thoroughly connected ecosystem. Its impact can be seen, among others, in the projected expansion of IoT (Internet of Things) devices, expected to grow to a staggering 3.2 billion by 2023 from the 700 million units in 2021.   
While 5G is designed to deliver faster and improved service experiences, it also opens up new avenues for massive interconnected networks and real-time, mission critical communication. From near-instant cloud access and augmented shopping experiences to a plethora of other every-day and specialized applications, 5G technology promises to transform our perception of the digital world.
Shaping a Hyper-connected Business Paradigm with 5G
Previous generations of connectivity technologies primarily enabled telecommunication and internet-enabled communications. However, in the present era of cyber-physical systems and cutting-edge connectivity and operational intelligence requirements – much more is needed from connectivity technologies. This is where 5G connected devices outshine their predecessors.
5G networks operate on the core principles of mobile networks. However, 5G NR interfaces, with their multifaceted capabilities, ensure immense scalability and agility as compared to the incumbents. Simply put, more people can access a wider array of devices through a 5G network to avail new, innovative use cases.
5G enterprise connectivity is of paramount importance for machine-machine and machine-end user networking. And when it comes to connected products, a host of key benefits are available for users. In an ideal 5G ecosystem, users gain the following benefits over other mobile network models:
Deeper coverage, complexity, and energy consumption
Better scalability and agility
Ultra-low latency
Higher reliability and stronger security
Greater data transmission speeds
Higher user mobility
Higher density of interconnected devices
5G's ultra-reliable low-latency connectivity and enhanced mobile broadband make it the perfect fit, in combination with IoT devices, to drive massive machine-type communications. In the long run, this could result in a potential re-imagination of industry operations.
Developing and Deploying 5G-Ready Connected Products through Strategic Partnerships
As 5G connectivity continues to open new frontiers of innovation, there is a growing need among enterprises to partner with managed services providers to achieve and maintain a foothold in the 5G ecosystem. For instance, an increasing number of OEMs are looking to partner with expert facilitators to help them integrate equipment, optimize 5G connectivity and develop connected products that are future ready. This is of particular importance when we consider the massive range of applications of these devices.
Until now, the scope of 3G and 4G LTE connectivity was limited to telecommunications. However, with 5G/IoT-enabled digitization, everyday consumer products such as water dispensers, refrigerators, and stereo systems are also potential components of the connected ecosystem. The same applies to heavy-duty plants and machineries in industries.
Technology experts are crucial for enterprises, original device manufacturers, OEMs, and managed service providers as they come with the requisite specialization to prepare them for 5G enablement, offer designing, development, and deployment support, and help devise futuristic business strategies. With the number of end points and consumer products increasing rapidly, technology partners are paramount for organizations to optimize their 5G technology roadmap.
Preparing for the Future with LTTS
LTTS leverages its multi-vertical expertise in providing state-of-the art 5G offerings for connected products. Our capabilities are based on the principals of service excellence, diversity of use cases, the understanding of complex technology stack and interoperability, end-to-end testing expertise, and a superlative user experience. The team focuses on synergizing the enterprise ecosystem – consisting of sensors, technology and products, gateways and controllers, the IoT platform and applications.
Our offerings for connected products can be accessed here.
LTTS' value excellence continues to be shaped by its cross-domain expertise as well as an extensive partner and vendor ecosystem consisting of top semiconductor and telecommunication OEMs, and toolset vendors.
Together, let us help you become the torchbearers of the 5G revolution.