Unleashing the True Potential of 5G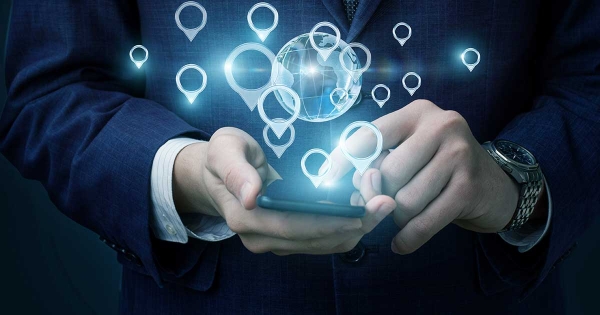 Published on: 08 Jun, 2017
799 Views
What do superheroes and 5G have in common? Lightning fast speed and advanced senses. 5G is the next generation of wireless communication poised to support more than 212 billion connected sensors and 50 billion devices . This translates to roughly 44 zettabytes of data generated from smartphones, cars, remote monitoring devices, appliance, and machinery. A wide range of requirements are expected of 5G, from high-bandwidth communication for enhanced mobile broadband (eMBB) applications to low-bandwidth machine-to-machine (M2M) communications we anticipate to see in Internet of Things applications to ultra-reliable and ultra-low latency requirements for autonomous driving applications. Sub-6 GHz spectrum offers better propagation and backward compatibility for narrowband applications, while the contiguous bandwidth at mmWave frequencies enables the key eMBB applications.
Moving towards a New Normal
While the transition from 4G to 5G is imperative, it also has its own set of challenges. Firstly, 5G operates on millimeter wave frequencies and needs to ensure universal interoperability. Since this is an extremely high frequency band, it is susceptible to atmospheric absorption, but technologies like beam forming and Massive MIMO help to overcome this limitation. Data scientists are already experimenting with 5G New Radio (NR), which is a new orthogonal frequency-division multiplexing (OFDM)-based air interface engineered to support a wide variation of 5G spectrum, deployments, services, and device-types. The OFDM will encode digital data on various carrier frequencies. The 5G NR prototype operates in the sub-6 GHz spectrum bands and is being utilized to achieve multigigabit per second data rates and low latency. Stakeholders implementing 5G at a global scale will be required to reach a consensus on pre-standardization to design a flexible security roadmap. Regulatory compliance with the International Organization for Standardization (ISO), the International Electrotechnical Commission (IEC), and the Cloud Security Alliance (CSA) will also have a significant impact on the spectrum.
The Virtual Network of the Future
5G will also create a shift in focus from IoT to the "Intelligence of Things". Industry majors are already preparing for disruptions. Nearly 26% of all companies are "extensively" planning or exploring the potential of 5G. A new report indicates that 5G system will impact digital currencies, social networks, location-based Web services, datacenter design, and real-time analytics.
Redefining the Laws of Wireless Networks
Network Function Virtualization (NFV) will hold the key to developing a robust Cloud edge architecture that hosts the 5G network. The network flexibility enabled by network slicing and virtualization will offer a bouquet of new personalized services. Case in point, an autonomous car operates via vehicle-to-anything (V2X) communication. A streaming service, susceptible to latency, attached to the car in motion demands a high throughput that can only be provided by a network like 5G. With the 5G network, operators will have the ability to install virtual networks that connect arbitrary endpoints. Additionally, enterprises will be able to prioritize traffic by virtual network or endpoint.
Sector Impact
In healthcare, 5G opens new avenues for treatment, data analytics, diagnostics, and imaging. The "Internet of Medical Things" allows remote sensors and clinical wearables to electronically transmit medical data. This facilitates treatment services as well as telemedicine diagnosis via high resolution video conferencing, at affordable rates. Utilizing the high data rate, ultra reliable and low latency services offered by 5G networks, complex remote diagnosis or the technology related to 3D CAT scans will be possible in the future. In the automotive space, an automobile manufacturer, powered by semiconductor chip processors, can run autonomous test vehicles by 2018. More self-driving cars are expected to hit the road, allowing 5G to render sophisticated, reliable, and pervasive communications networks. Using machine or deep learning protocols, instructions can be created on how automated cars start, differentiate, recognize, and react to moving objects. Each system will require the power of 5G and data synthesis to work in tandem. A 5G-integrated smart city model will also transform local economies of the future. The next-gen wireless infrastructure will be developed via 5G small-cell networks. Its computing capacity and connectivity will enable cities to generate smart grid efficiencies, improve public safety, reduce traffic fatalities, lower global carbon footprint, and enhance quality of healthcare. The possibilities are endless and we may have only scratched the surface in understanding how 5G will transform the technology landscape of the future. In spite of the risks, it remains a worthwhile discussion point to ascertain how businesses of the future need to prepare for this superhero network.