5G Lab as a Service: Accelerating Adoption of 5G and Shaping the Future of Connectivity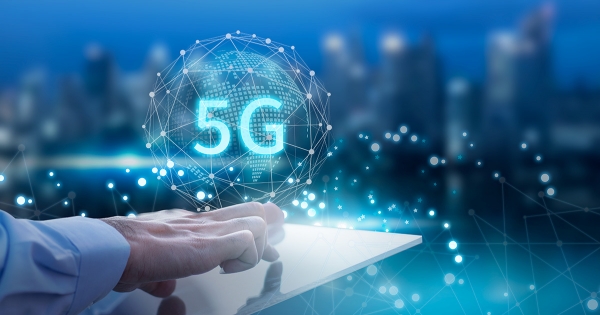 Published on: 14 Jun, 2022
331 Views
No longer do we need to imagine a world which has endless possibilities of connectivity anywhere and everywhere. We live in it. The world has transitioned to the digital era where workspaces are often dispersed with numerous endpoint devices and shapeless network perimeters. In such a paradigm, enterprises need robust, seamless, and secure connectivity to operate optimally. Reports suggest that by 2030, there will be a whopping 125 billion connected devices around the world, which will be aided by IoT. In such a context, a next-generation connectivity technology like 5G will be a critical part of the network underpinning the connected device ecosystem.
5G Enablement holds the Key to the Future for Enterprises
With the advances already made in connectivity, any technology looking to effect progressive change needs to not only make connectivity more effective but also make it more dynamic and convenient. 5G holds such potential to redefine how we connect in the future. Today, 5G connectivity is an enterprise imperative for holistic digital transformation, operational seamlessness, and business success. 5G opens up several new possibilities for businesses across the following areas:
Operational optimization

: The higher speeds and lower latency of 5G can be used to automate routine tasks with smart devices. While automation can add efficiency to production centers and warehouses, 5G-enabled edge sensors can help companies mitigate issues such as resource wastage.

Employee experience

: Companies can leverage 5G technology to seamlessly create and deploy training and upskilling programs, monitor employee performance, and provide information to help employees do their jobs better and with substantially more support.

Customer experience

: A slew of new consumer-centric offerings such as virtual trial rooms, multimedia access to content, and even revamped virtual experiences at outdoor events are all possible and can be elevated with 5G.
What sets 5G apart from all its predecessors is its inherent capability of enabling high-speed communication between devices with minimal delay. For businesses, 5G's low latency comes as a boon. The technology can make organizations significantly more intelligent, scalable, and productive by allowing connected applications, devices, and systems to communicate in real time. This can unlock new growth avenues for companies and significantly reduce time to value. It is therefore of little surprise that the global 5G market is poised to grow at a CAGR of 29.4% from $53 billion in 2020 to a staggering $249.2 billion by 2026.
Testing Labs are the Answer to Implementation Roadblocks
Though a quick and seamless transition to 5G is crucial, enterprises should practice caution while jumping on the bandwagon. The massive technology shift from 4G to 5G has thrown open a world of challenges as most of the network components are virtualized and disaggregated. Integrating the disaggregated network is a primary challenge. Moreover, since the disaggregated elements are handled by different original equipment manufacturers (OEMs) and original design manufacturers (ODMs), the distinct lack of assurance toward network uptime and availability also becomes a major concern. And finally, challenges also arise with the lack of communication and interoperability between 5G network operators and enterprises.
This is where testing facilities and innovation labs play a critical role. In fact, an increasing number of enterprises are opting for lab-as-a-service (LaaS) offerings from technology experts, resulting in expedited 5G adoption and business outcomes. LaaS offerings directly impact the implementation of 5G and edge computing. These state-of-the-art labs hold the key to faster adoption of emerging technologies, evaluation and validation of 5G solutions, systematic digital transformation, and augmentation of cloud capabilities.
LaaS enables testing of deployment and execution across various networks, connectivity types, bandwidth, and latency. It catalyzes 5G readiness and builds a robust platform for 5G deployment. By using LaaS, enterprises can revisit and strengthen their application architecture, reimagine their service solutions and network management, and prioritize their technology needs. In fact, LaaS enables virtualized infrastructures that are both modular and scalable. With so much to offer, forward-looking enterprises must proactively embrace LaaS as a key driver of their 5G journey.   
Partnering for Transition, Unlocking Value at Scale
As a technology specialist, LTTS has a deep understanding of the connectivity space. Some of the crucial areas of expertise are design and development of 5G-supporting devices, testing and integration of systems, edge computing, and wireless software networking.
LTTS' LaaS offerings include development of multi-access edge computing (MEC) use cases, end-to-end network and service validation, proof-of-concept (PoC) development and showcasing, automation and deployment support, platform support, and system integration. As a trusted technology partner for some of the world's foremost enterprises on their journey from manual processes to automation, and now to connectivity and intelligence, LTTS offers 5G lab services with multifaceted capabilities to network OEMs, device OEMs, service providers, test equipment manufacturers, and enterprises alike.
To know more about LTTS' LaaS offerings and explore how they can offer you a definitive business edge, visit our website today.