Transforming the OTT Game: QoE Validation in the Emerging Landscape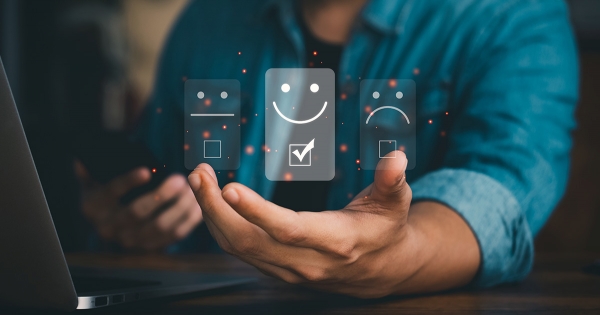 Published on: 20 May, 2022
758 Views
The emergence of Over The Top (OTT) platforms has had a significant impact on the contemporary media landscape. Global OTT revenues exceeded $46.5 billion in 2017 and being projected to exceed $83.4 billion by the end-2022.
The growing acceptance of OTT services is being driven by features such as on-demand content, multi-device viewing mobility, personalized watching experiences, and in certain cases superior quality. However, these features rely on a variety of dynamic video delivery infrastructure, which makes quality validation problematic.
With such a diverse range of new content options, people's consumption habits have also undoubtedly evolved. Whilst fresh and interesting content continues to fuel OTT streaming service subscriber growth, it is important to assess user satisfaction with video streaming performance.To stay ahead of the cut-throat competition, service providers must begin practicing churn control as quickly as practicable.
OTT churn can be caused by a variety of issues including poor user experience, a lack of fresh and diverse content, a high membership fee, payment-related concerns, seamless streaming challenges, and challenges concerning content discovery.
Using Proactive QoE to get around OTT Roadblocks
In today's competitive OTT sector, the Quality of Experience (QoE) of video streaming services has gained a high degree of attention and is recognized as a determining factor influencing client attrition. A compromise on QoE can be disastrous for OTT providers looking to retain and expand their client base.
To understand this better, let us remember that before reaching the subscriber, all OTT videos are analyzed and processed for transmission across multiple video delivery components. Depending on the platform or devices to which the streams are intended, streaming techniques such as HTTP Linear Streaming, HTTP Dynamic Streaming, or DASH Streaming can be utilized for the packing. Entitlements, license verification, content discovery, and other headend services are also supported.
Modern consumers expect consistent service, quality, and uninterrupted delivery across a variety of networks and devices — managed and unmanaged. Hence, video service streaming providers need to keep up with rapidly changing technology and market trends to stay ahead of the competition. With the emergence of OTT, numerous new parameters that have a greater association with the user-watching experience have found a home alongside some of the conventional video quality gauges.
A solid QoE architecture is therefore required for ensuring consistent, high-quality content delivery and managing user expectations. Platforms that fail to provide such immersive y experiences risk being pushed out of the fight for innovation and development.
Currently, the vast majority of service providers rely entirely on the QoE performance statistics of the videos that have been delivered. The disadvantage of this method is that any quality-of-experience concerns or setbacks can only be detected after the product has been introduced to the users. A sluggish resolution rate is one of the factors contributing to a rise in purposeful churn, the in-video QoE analytics. Iterative methodologies affect the next stage in video QoE analytics, which is to minimize turnaround time and assure great delivery on the first try. This assists in the creation of a video QoE validation plan, as well as ensuring that the system is QoE benchmarked and verified before being made available to the user.
Continuously deployed QoE monitoring can help OTT providers take proactive steps to alleviate challenges and improve user experiences. A video stream starts at the content provider's origin server, or CDN, and goes across the operator network to the customer. There will be an impact on the quality of streaming given to the user if there are any weak links in the chain from the source to the end-user.
Why Should You Measure Metrics for Higher OTT QoE?
KPIs are crucial from an OTT standpoint when gathered under variable capacity. They enable better knowledge of player performance in various settings, as well as performance benchmarking for streaming QoE enhancements. The KPIs can be expressed in any statistical form depending on the targeted aggregate.
The following are some popular QoE KPIs that may be used to validate, benchmark, and monitor any OTT application for different players, networks, other content, and applications.
Video Start-Up Time:

 The time taken for the video stream to begin playing after a play request, as well as the speed at which it begins so that the customer can view it.

Average Video Bitrate:

The customer's viewing video bitrate rate is the average of the video bitrate played during a session as well as any bitrate modifications that may occur due to delays.

Rebuffering Ratio:

The percentage of time that a viewer experiences re-buffering issues.

Video Start Failure:

The rate at which the playback faults occur when video playback is requested

Video Play Failure

: The rate at which playback faults occur during video streaming is known as video play failure.

Restart Time

: Time taken to resume the playback from a video pause state.

Exit Before Video Starts

: The rate at which the video request ends up being not played or failed, with the user backing off after a video play request
There are many more KPIs defined and measured based on the specific need of an operator or service provider.
Measuring Customer & Engineering view of OTT KPIs
OTT QoE  KPIs mentioned above are critical from both a customer and an engineering viewpoint, and should be addressed in tandem.
The customer view on QoE KPIs is very important to understand the customer pulse and experience of a particular streaming service. This is achieved by integrating QoE agents with the application or player. The large volume of data collected from the field gets processed, analyzed, and converted into meaningful insights.
The use of a QoE-capable automation system to enable automated testing in video testing facilities by replicating a customer-like environment to analyze and assess player, encoder, infrastructure, and asset adjustments is vital for driving business success. This gives an ideal engineering view of OTT QoE.
When the delivery is made, in the post-release phase, QoE agents collect and aggregate customer usage data to provide useful insights and trends. Due to the continual detailed examination and gathering of field data, customers are not disadvantaged by difficulties with their QoE.
Playback Testing and Video Analytics are two ways of evaluating overall experience quality that complement one another. Playback QoE testing during the development process detects OTT issues before they affect customers. After the rollout, video analytics in the field offers data regarding client satisfaction. It aids in the identification of production issues and their impact on customers.
An automated Playback QoE testing is the need of the hour as it would proactively monitor and enhance QoE right from the development stage. It would allow for seamless integration into the CI pipeline. To produce a reliable solution, performance testing of devices/players to network changes in a lab setting is required.
Validation of devices/players/applications to network changes in a lab setting is essential to create a trustworthy solution. A scalable solution will be required to collect all of these metrics across multiple devices and networks.
LTTS Accelerating QoE Adoption in the OTT industry
LTTS provides off-the-shelf and customizable solutions to cover the end-to-end QoE needs of leading global OTT operators and service providers. With partner enabled and in-house solutions, the challenges related to QoE adoption are resolved.
LTTS' Cogmation is an automation platform that automates and collects key QoE metrics. It is a test automation framework that works across all OTT platforms devices and applications. It integrates a variety of test components based on device and platform attributes and uses internal validation mechanisms to create results.
The solution is designed to assist in reducing development costs and time to market, reducing complexity by enhancing QoE and allow OTT businesses to remain ahead of the competition.
Related Blogs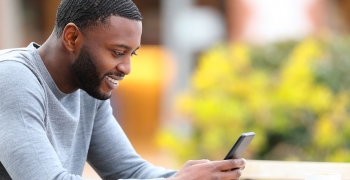 19 Apr, 2022