AI and OTT Media: How Artificial Intelligence is Shaping the Future of OTT Markets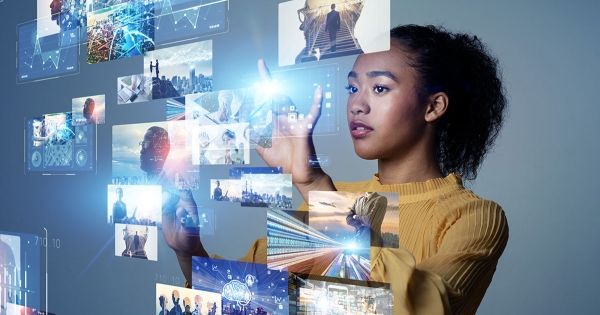 Published on: 28 Apr, 2022
1406 Views
The adoption of Artificial Intelligence is expanding across industries. Today, it is also helping drive OTT content production and transform delivery dynamics for digital media. As AI/ML adoption by media companies continues to grow across a wide range of digital content channels, we are witnessing the emergence of several new and untapped revenue streams.
The pandemic and the resultant lockdowns acted as a precursor in handing power to OTT platforms as consumers, in unprecedented numbers, turned to them seeking new forms of home entertainment. There hasn't been a single major media company that hasn't dabbled in OTT.
As the conditions ease and we look forward to a return of pre-pandemic normalcy, media companies are focusing on improving the quality of their content, engagement, and marketing. Consumers, on the other hand, appear to benefit from having an almost infinite number choices for their of media consumption needs.
How Artificial Intelligence is Reshaping Content Production
Let's admit it, a great movie trailer is adored by all. Trailers (and teasers) are promotional videos produced for upcoming feature films designed to spark excitement and interest. We have had movie trailers almost since the earliest days of cinema.
In recent years, AI has emerged as key driver, redefining the way content production approaches. Not only are we working on human intelligence alone, but are also leveraging AI/ML to drive an unprecedented degree of personalization. And in media as in all other industries, effective personalization translates to deeper engagement, better recall, and higher returns at the box office.
In 2016, IBM Research scientists teamed with 20th Century Fox to produce a cognitive movie trailer for the film "Morgan". This was a game-changer in film post-production, leveraging the IBM Watson platform.
The researchers at IBM also explored the possibility of whether these promotional videos could be produced automatically by machines. The IBM Research system analyzed hundreds of thriller/horror movie trailers using experimental Watson APIs and machine learning techniques. AI helped determine the top ten best moments for the Morgan trailer, which an IBM-appointed filmmaker then edited and organized. These scenes offered a glimpse of the film's narrative, without giving away spoilers.
AI/ML platforms today can perceive, learn, and adapt much better than six years ago. Automating parts of content creation can decrease the time and effort required to create content.
The adoption of a data-driven strategy and the development of new videos in real-time from content libraries will also help to reshape OTT content production.
AI-driven Personalization as a Retention Tool for Your OTT Service
The OTT revolution would turn a corner if the platforms could begin to seamlessly understand what modern consumers are looking for and curate content just for their individual preferences. Ever wondered how all of it works? The answer lies in AI-driven personalization.
AI is powered by customer data. The AI engine learns from prior customer data and trains itself to understand and predict customer behavior. It then serves relevant content to the users that are tailored to their needs and interests. Companies leverage behavioral and real-time client data to create highly contextualized and relevant communication.
The insights above give you an edge over the competition and provide a relevant customer experience. A leading OTTplatform's extensive list of recommended movies and TV series is a great example of a personalized user experience powered by AI. It bases its suggestions on an algorithm that learns as it accumulates data. To keep you interested, the OTT provider may propose material based on your watching history and that of other users with similar interests.
 AI also aids in the resolution of issues such as video buffering and data loss. By learning constantly from the customer experience here, AI helps create a better and more engaging experience for audiences.
The Emergence of Integrated OTT Content Platforms for Value Creation
OTT video content has taken over the internet and is transforming customer experiences.
As technology advances, consumer expectations are also on the rise and are continuously on the hunt for superior experiences that give faster results. AI-based technologies are being patented by social media and streaming services ranging from Instagram to TikTok.
This indicates the beginning of such platforms attempting to merge applications and capabilities. YouTube, for example, is now more than simply a video-viewing site. Other blended platforms may also be used for content development, distribution, and interaction.
In recent times there has been the emergence of video platforms with e-commerce integrations to make direct purchases. Live commerce, which combines entertainment with instantaneous purchasing, offers businesses, marketers, and internet platforms a new channel with enormous value-generating potential. It is a standard operating procedure for successful consumer enterprises in China and most of the rest of Asia, and it is fast-moving to the West. It seems that the future does hold exciting prospects for AI in shaping the OTT landscape.
Related Blogs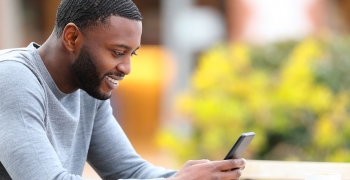 19 Apr, 2022