Hyper-Personalization: The Holy Grail of OTT Success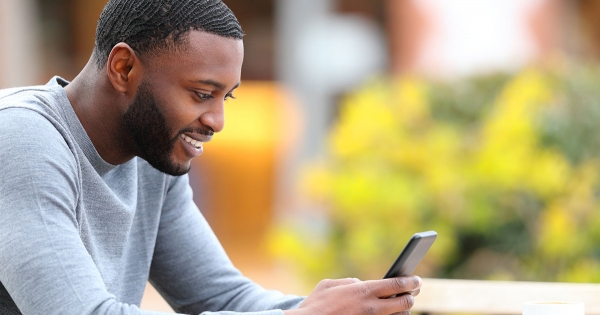 Published on: 19 Apr, 2022
857 Views
The COVID-19 pandemic and the worldwide lockdowns have helped drive a shift in media consumption patterns, with OTT (over-the-top) services emerging as a clear winner. It grew by over USD 20 billion between 2020 and 2021, and is expected to reach USD 257.37 billion by 2025.
In the emerging scenario, it appears that satellite and cable networks are not as preferred than OTT media – driving the latter's growth to higher levels. Again, OTT companies are leveraging cutting-edge communications technology for delivering a truly personalized experience – a key factor in accelerating the growth in their popularity and acceptance.
However, the OTT platforms have expanded at a breakneck speed. Maintaining subscription growth and earning subscribers' engagement has therefore become an arena of fierce competition. There is a massive flow information to deal with and a "plenty of options" challenge to overcome.
In contrast to mass marketing techniques, here, subscriber comprehension and personalized services are therefore essential to keep the end-user interested and subscribed.
Hyper-personalization, involving the leveraging of Artificial Intelligence (AI) and real-time data to deliver more relevant content, product, and service information to each user, has helped transform the delivery of targeted services to the end consumer. Its need is underscored by the rise in video content consumption, regional content preferences, and a dynamic subscriber classification mix – factors that have all contributed to the complexity of content discovery and preferences.
Although the market continues to be content-driven, platforms that offer a large content base and increased user understanding and experience are poised to overtake the competition.
The Case for Hyper-Personalization: Need for a Tailor-made User Experience in the Contemporary Media Space
Hyper-personalization is a step forward in terms of tailoring a brand's marketing to consumers. It's accomplished through the creation of personalized and targeted experiences via the use of data, insights, AI, and automation. In addition to historic data analysis, it leverages real-time data analysis (e.g., consumption, user behavior, browsing patterns, etc.) to create a customized user experience.
It is, however, a continuous effort that can be achieved by building a robust system that adjusts to user behavior in real-time demands with a thorough understanding of the services offered, the collection of vast data points, intricate analysis, and the realization of content consumption patterns. Algorithms and tools based on AI and machine learning techniques are being built to manage complex and in-depth analyses. The video consumption patterns are derived using AI-based analysis and other data models.
The viability of any OTT platform is reliant on content, discovery, and user experience. The introduction of hyper-personalization in OTT platforms addresses all of these factors while also assisting OTT businesses in:
Optimizing client acquisition costs and increase CLTV.

Converting free subscription users to paid subscription

Delivering personalized content recommendations for users

Increasing the average user's content consumption
A thorough understanding of the customer's journey is vital in achieving these targets.
The right usage of smart data in decoding the three phases, namely: acquisition, engagement, and retention, is critical. It is important to understand the customers' journey in this competitive business when acquiring new consumers, but retaining existing clients is even more essential. This cannot be achieved without the strategic use of data to quantify the insights that have a significant influence on the entertainment company's ROI.
Acquisition: The video industry has witnessed a huge growth in the SVOD model, which is expected to continue. Because of the content diversity, adoption of OTT platforms and breakthrough in AI/ML based technology , it has gradually become simpler to acquire new customers. Personalization reigns supreme owing to its ability to significantly maximize customer spending.
Knowing the journey of the potential subscribers who arrive at a certain OTT platform is crucial in determining the most profitable channels to invest in for new customer acquisition.
Engagement: At this phase, the platform should have a complete grasp of the consumers' requirements and desires to provide the finest customer experience. This process requires a deeper understanding of individual subscribers, regional preferences, trends, etc. . With AI/ML, contextual suggestions can be provided to consumers based on their consumption behaviors. It also assists businesses in identifying the prospects who are most likely to convert into paying clients.
Retention: Knowing exactly what the users want and how they behave while interacting with the streaming platform is crucial. Engaged customers will turn into higher CLTV, and this will have a direct impact on ROI. This will help businesses predict when the users are most likely to go, allowing the businesses to reverse the situation, persuade them to stay, and increase CLTV by leveraging specific AI models.
True dynamic personalization includes multiple stages. large-scale and run-time data monitoring and collection, data processing, and the development of personalization techniques. Creating content offerings and programming content distribution systems based on each subscription and user profile to improve the consumer experience. This is a continuous model and requires a large number of systems and procedures to stay up with an ever-evolving and demanding market.
Acquiring the Holy Grail: Towards OTT Success
The post pandemic global economic recovery is often held up as major achievement in the story of business. However, we need to remember the winners who continued their streak even at the most desperate phase of the pandemic. And OTT stands out in this regard.
As the worldwide economic recovery picks up steam and we gear up to witness enhanced competition in the marketplace, the OTT service providers will not be immune to the challenges on the peers and competitors. Embracing a structured approach to hyper-personalization could prove to be a game changer, and provide the much needed differentiator to aspire for.
The Holy Grail, anyone!