Autonomous Vehicles: Disrupting All Models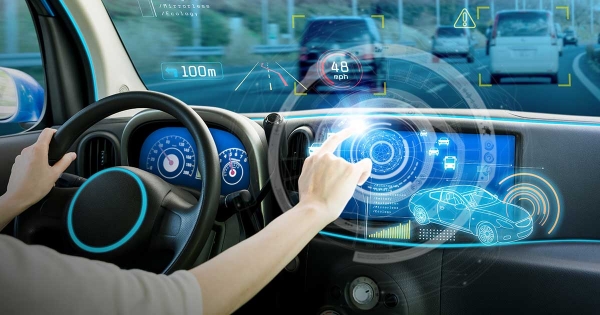 Published on: 01 Dec, 2017
237 Views
The onset of autonomous vehicles (AV) has been called a revolution by many industry stalwarts, and with good reason. Advances in technology are completely transforming consumer mindsets and thus influencing expectations from urban infrastructure, OEMs and even insurers. There is a transformational rethink happening.
Reengineering Car Structures
OEMs for example, are using durable 3D haptic glass to provide touchscreen features. Luxury cars priced around $140,000 are already fitted with windshields that have touchscreen surfaces. Sliding seats, interactive screens that greet, advice and update passengers, intelligent glass screens that change transparency depending on consumer preferences, and retractable driving systems to provide a driverless experience are other functionalities being explored by manufacturers. The use of advanced materials such as Carbon Fiber Reinforced Plastic for these purposes will lead to the complete redesign of the manufacturing space and relationship with traditional tiers.
Now extend the above to changing revenue streams. While traditional revenue was generated primarily from vehicle hardware and maintenance services, the focus is now on extracting value from capturing and providing data in context of the surrounding ecosystem. All those smart sensors are not only for safety but have the dual role of being information hubs.
Joining Hands with Technology Players
An interesting concept that is emerging from above is that instead of OEMs being at tip of the value pyramid followed by multi-tier suppliers, the focus is shifting more toward an equal "hub-and-spoke" value arrangement, wherein the finished car is at the center and OEMs, suppliers, manufacturers, and online and telecom players are interconnected parts of the wheel. Development has now become a collective effort, with every stakeholder equally responsible for the completion of the product.
OEMs and tier-one suppliers offering autonomous variants of their existing product lines will have to compete as well as collaborate with technology players. This will require autonomous car-makers to relinquish their strategies that aim at controlling every aspect of a vehicle. Instead, they will need to build on their natural advantages pertaining to existing assets and operations, and seizing technology acquisition opportunities.
With digital startups proliferating globally and paying special attention to AV technologies, traditional automakers are partnering with them to gain a competitive edge. Cybersecurity technologies, mapping solutions, freight aggregation, driver safety, human-machine interactions, and IoT analytics are among the technologies in demand. A survey indicates that automotive companies are already using mergers and acquisitions to develop such capabilities. IT spending is therefore forecasted to grow at a CAGR of 16.1 percent between 2015 and 2025.
Disrupting Insurance Norms
Advanced safety features of AVs are expected to dramatically reduce accidents due to human error, which accounts for about 90 percent of car accidents. Automatic emergency braking systems alone can reduce front-into-rear crashes by 50 percent while front collision alerts can lower rear-end accidents by 27 percent. Insurance providers using conventional auto-insurance revenue models are likely to incur losses on this count.
The way forward for auto-insurers is to abandon current schemes and shift to usage-based insurance (UBI) and its variations, including pay-as-you-drive (PAYD), pay-how-you-drive (PHYD), pay-as-you-go, and Distance-based Insurance. These innovative models use telematics and track odometer readings to determine the mileage and drive consumer behavior. Research suggests that within the next five years, 20 percent of auto-insurers will offer UBI—taking the market for these products to $123 billion by 2022.
Since 15 percent of passenger cars globally will be conditional or fully autonomous by 2025, auto-insurers will have to be ready with driverless car insurance plans. Their primary emphasis is likely to be on insurance covers for software malfunctions and single insurer models. An automotive major has already announced that it will offer a "single price for car, maintenance, and insurance." Other companies are also following suit, transferring the responsibility of organizing insurance from the car owner to themselves.
The Road Ahead
While automotive, technology, and insurance players rewrite business rules for AVs, they will need to take the growing ride-sharing phenomenon into account. The car volume has pretty much peaked by now. By 2030, the US will see an 80 percent drop in private car ownership but new revenue sources are likely to offset losses from this downtrend.
Whatever happens, one thing is very clear—disruption is here to stay!
Related Blogs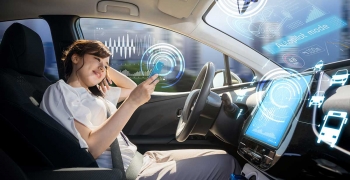 11 Sep, 2017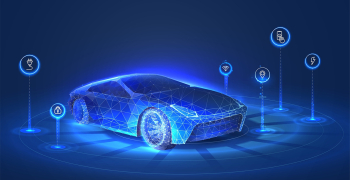 17 Sep, 2023