Are Autonomous Cars and Consumers on the Same Road?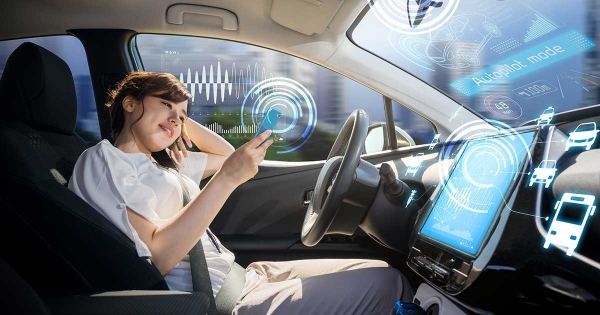 Published on: 11 Sep, 2017
395 Views
There was a time when if someone told you about a self-driving car with a 'mind of its own,' you would have exclaimed 'Herbie!' But technology has advanced by leaps and bounds and Herbie is no more in the realm of fantasy. Self-driving or autonomous vehicles (AVs) already roam the roads of Pittsburg with safety drivers occupying the front seat. Other cities are likely to follow suit and by 2050, their efficiencies will account for seven trillion dollars of economic activity annually. What remains to be explored, however, is where this newfound economic activity will emanate from and how this will impact consumers.
Car-venience: The Birth of a Passenger Economy
When traditional drivers become safety drivers or move to the back seat, the entire in-vehicle experience is bound to change. With as much as 50 minutes a day freed up for commuters and a staggering one billion hours of time savings globally, vehicles are likely to transform into "experience pods" where passengers could either stream media, work, or perhaps have a lunch meeting! Predictions even go as far as this. Hotels and residential complexes will use pilotless vehicles as mobile carriers of amenities. Instead of visiting brick-and-mortar stores, consumers will ride stores on wheels, purchasing products on the go. These vehicles will be event or theme optimized and available on-demand. The impending retail revolution will particularly benefit the elderly and differently-abled sections of society. With many geographies facing a mobility gap emerging from the convergence of inadequate public transportation and an aging population, AVs may well be the answer for now. The United States is one such region—the number of residents aged 70 or more is expected to expand from 30.9 million in 2014 to 53.7 million in 2030.
Wonder Wheels Turn Consumers into Green Champions
With the support of intelligent transportation systems (ITS), AVs have the potential to bring down fuel consumption and associated emissions by two to four percent. In particular, features such as adaptive cruise control, wireless communications, and eco-navigation contribute to the green cause by streamlining driving patterns, preventing repeated acceleration and braking, and improving overall aerodynamics. Further, sensors capable of detecting free parking expedite the process of locating a parking space by 21%, thereby significantly reducing fuel usage and carbon emissions. Depending on country-specific policies, AVs could contribute further to green objectives. For instance, if regulations mandate that these cars travel the most optimal route, then fuel-efficiency will increase. Likewise, should legislations that penalize unoccupied cars and reward ride-sharing take effect, the same positives will be reaped.
How Safe are these Carbots?
With automatic brakes and advanced accident-prevention features, driverless cars address most safety issues. They completely eliminate sources of human error, such as driving while intoxicated, fatigued, or distracted, thereby greatly reducing the number of fatal crashes and accidents. Since each of these factors respectively account for 29%, 10%, and 2.55% of all fatal crashes in the US, the safety value proposition has far-reaching implications for consumers. It could reduce fatal accidents by 60 to 90% in the US alone. It is little wonder that robo-taxis are all set to outcompete their traditional counterparts. For consumers, availing such transportation could be 4 to 10 times cheaper per mile than investing in a new car or maintaining an existing one. Specifically, autonomous ride sharing could incur as little as three cents per mile. The sharp difference in utilization of shared AVs compared to individually-owned cars also drives down the depreciation cost per mile. While autonomous cars are still considered teen drivers in some circles, buyers in the US are willing to pay an extra $780 for autonomous technology. Others, however, are inclined to embrace ride-sharing models, leading to a net decrease in vehicle ownership by 43%. It is a tough call for consumers–are they ready to give up the thrill of old-school driving, the roar of engines, and the rush of adrenalin that accompanies sharp turns? While most Gen Y consumers are prepared to trade-up cars for a superior experience, hobbyists remain bewildered by this possibility. For this segment of the population, separate tracks might emerge for the sheer pleasure of driving manually-operated cars. In the long-term, however, these two driving worlds will unite with AVs catering to petrolheads globally. The next blog of this series on Autonomous Cars will explore the macro-level changes autonomous cars will bring to infrastructure and cities alike.
Related Blogs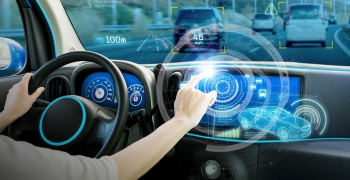 01 Dec, 2017