The Changing Times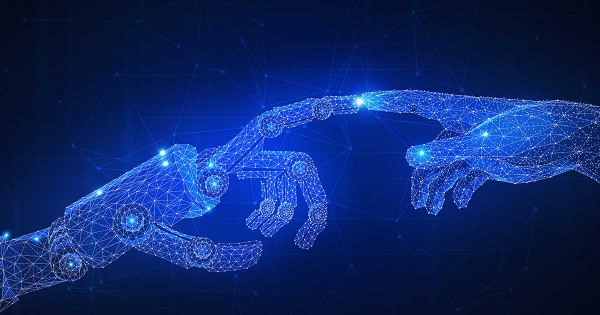 Published on: 20 Oct, 2017
156 Views
"You say you want a revolution Well, you know We all want to change the world You tell me that it's evolution"
- Revolution, 1968, The Beatles
Five decades have passed since this iconic song was released and yet these are some of the most relevant lyrics today. I believe that the people we hail as legends – in any field, are called so not just for their talents, but their incredible vision. And, the Lennon–McCartney duo had plenty of it. For revolution and change are perpetual truths- in music, culture and in business!
I know, I will disappoint a few of you with this analogy, because just when you thought (especially you, who time-travelled to the good old 60's on reading the subtitle) that you would get an interesting piece to read about The Beatles and music, you realized that this is another business article. But, that's life is; you need to be on your toes, be transient, and be aware of your environment while perceiving the tune people are swaying to. I tell you that is evolution.
No time for Fussing and Fighting, My Friend
We are all pressed for time and there seems to be no escaping this cycle. But, do all your actions convey the same message? Are you time-trapped or technology handicapped? Are you spending hours accomplishing those tasks which technology can help you accomplish in minutes? Are your peers beating you at the time-to-market game? Simple, but valid questions, which have simple and straightforward answers, either a tentative Yes or a definite No.
I know you are thinking, that I am trying to sell you a solution and this is a passive pitch and a proposition… Well, can't fault you for that. But hey, did you check my title, it is CMO, not CSO. I am just marketing! And, I am not marketing our offerings, I am marketing technology, I am advocating Digital Engineering  - A devise to set all those free, who are time trapped and technology-handicapped. Digital Engineering enables you to transform your outlook towards your existing challenges. It lends you the 'smart' edge, which transcends the legacy barriers with transformative products and services leveraging the technology to sustain and survive disruptions. And of course, you know why you need to do this… For the times, they are a-changing'
With a Little Help From Technology
Technology has evolved over the past decade at such a rapid pace, the current time can be called as the era of What You Perceive is What You Get (WYPIWYG). IoT, Artificial Intelligence (AI), Machine Learning (ML) have evolved to an extent that robots and sensors now can be implemented and employed to do tasks which go way beyond the tried and tested use-case scenarios of executing repetitive tasks, based on pre-set programs. Machine learning and data analytics now provide the intelligence and algorithms which can be banked upon to do feats which seemed impossible, even in the most-recent past.
Technology can Perceive…
Devices are becoming smart, and customers expect them to become smarter by the day. Only the organizations that evolve with technology can succeed in this new world. Intelligent Products-Sensor enabled IoT platform with analytics coupled with Digital Engineering is the key to evolution from old to new. Perceptual Engineering can enable businesses – irrespective of the domain and industry, to find ways and means to use machine intelligence to simplify, enhance, and optimize the operations and decision making.
Technology can Pervade…
Network technologies with wireless computing, voice recognition, Internet capability and artificial intelligence constitute Pervasive Technologies. A technology stream which lends the power and ability to create seamlessly connected unobtrusive systems leveraging software enabled equipment and business models that can drive new sources of revenue.
Technology can Re-imagine!
Technology can have telling impact on multiple business facets of multiple industries – from banking and finance, Telecom and consumer goods, Transportation to Oil & Gas. However, all these industries have one thing in common – they rely on manufacturing in some form or the other to cater to their end-customer. And, this is the industry (manufacturing) which can benefit most from Digital Engineering. Manufacturing Re-Imagined through IoT, virtual manufacturing, connected systems and automation has already started showing radical process and throughput improvements and are poised to be the future of manufacturing industry.
All You Need is Digital
Adoption of digital technologies such as IoT, AI, ML, are topics which evoke varied reactions. There is no general consensus…. the views are divided.  Enterprises are still in limbo on various aspects of its adoption – is it a practical monetary move? Will the RoI be justifiably proportionate? Where to start? Do we really need it? So on and so forth…
Well the contemplation can go on forever, but to put simply, the writing is on the wall, you either start swimming or you are sinking – for the times, they are changin'.
Related Blogs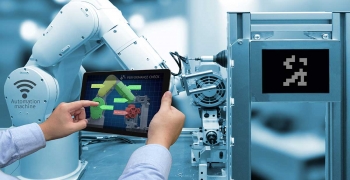 09 Oct, 2017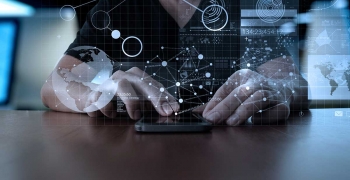 14 Nov, 2018