Connected PLM: Transforming Next-Gen Product Development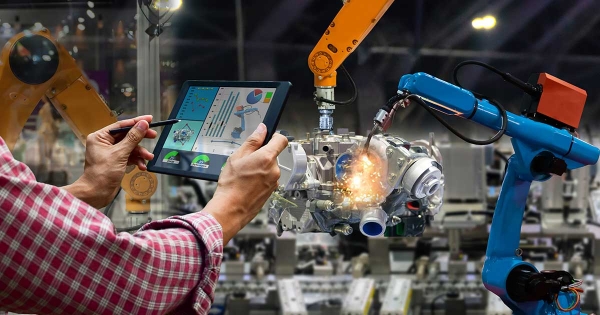 Published on: 21 Jul, 2017
453 Views
It is often difficult to comprehend the impact of a revolution while standing amidst it. And, as new disruptive technologies start consolidating, manufacturers without a formal product lifecycle management (PLM) framework will be the first to realize this. The concept of product innovation and development is no longer immune to digital forces. The transformation begins at the base of the value chain and continues throughout the product life cycle. Take modern cars, for example. These rolling computers come with several sensors and digital assistance systems like collision avoidance, intelligent park assist, in-vehicle infotainment, GPS navigation, and much more. While these add-ons promote a superior customer experience, developing software-driven vehicles with complex code structures is invariably a challenge for most manufacturers. And, it is not only automobiles that are mutating into complex connected electronic systems. A recent research report from Gartner says that almost 8.4 billion connected things will be used globally in 2017. The majority of these smart connected things encircling our everyday lives are developed with high-end electrical, mechanical, firmware, and software components. All of this builds up to a connected chaos that requires a unified PLM system to manage product revisions, quality control, and configurations.
Uncovering the Real Potential of Connected PLM
Thanks to the emerging hyper-connected environment, the global PLM market is all set for exponential growth. From $40.26 billion in 2014, revenues are expected to reach a whopping $75.87 billion by 2022 at a compound annual growth rate of 8.1%. Connected devices are already changing the way we communicate with a particular product. With Internet of Things (IoT) data, crucial insights on even the smallest of customer requirements have become readily available, enabling manufacturers to track product performance on a real-time basis. In such circumstances, the deployment of high-end connected technology in an existing PLM solution can help manufacturers with enhanced visibility and traceability of product-specific insights throughout the product lifecycle. Additionally, connected PLM is ushering new possibilities by enabling manufacturers to integrate multiple incongruent systems and gain insights into the product development process. Companies are compiling this data along with the engineering bill of materials (eBOM) and other supporting documents to provide stakeholders with increased visibility on crucial product information. These transformations are opening the door for enterprises to efficiently configure similar products with multiple variations. For instance, a heavy trucks manufacturer paired up with a leading PLM software provider to develop a high-end CAD solution that featured a flagship configurator and database. While the design for the trucks was done by the CAD application, some minor variations in motors for military purposes were implemented by the connected PLM application that served as a minor part of the overall CAD vault. The eBOMs for each of the trucks manufactured were separately created in the database and configurator, while the sub-assemblies were produced by a separate PLM application. Suppliers and customers are emerging as crucial elements in the PLM ecosystem. While suppliers are offering design suggestions, customers are leveraging social networks to provide feedback surrounding the look and feel, functionality, and features of these proposed products. In fact, social media and analytics is gradually tethering the conventional engineering workgroup to the front end of innovation and pushing manufacturing processes to the downstream to prevent quality escalations.
Gearing up for Industry 4.0 to Stay Relevant
As Cloud-based PLM solutions take over their conventional on-premises counterparts, growing at a rate of 17.7% from 2015 to 2022, a more open approach to product development seems necessary. IoT will serve as an inspiration for manufacturers to move their PLM systems to the Cloud to facilitate enhanced interactions between smart devices. Greater visibility and the power to trace a product throughout its entire life cycle will help companies to realize the real value of closed-loop product lifecycle management. This will enable companies to take informed decisions early in the product development process which can significantly curb costs, enhance product quality, and uncover new market opportunities for the company. To champion sustainability and compliance, manufacturers will need to adopt an incremental approach to embracing connected PLM. While for some, these incremental changes may mean connecting product development requirements with their existing PLM framework, for others it may be all about connecting to the real-world performance insights on their smart, connected products. So really, the chances of connected PLM working for you is in your hands. The faster you embark on the digital engineering transformation journey, the faster you will get there.