Connected Technologies – The Drivers of Automotive Transformation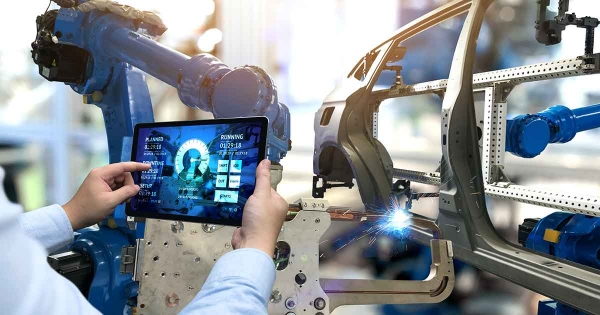 Published on: 29 Jun, 2018
490 Views
It's time to say goodbye to 104-year-old continuous production lines and large-scale vehicle manufacturing. The automotive industry is primed to deliberate over the possibilities of hyper-personalization where each car is tailored to consumer specifications. This tectonic shift emanates from pervasive digitalization that has enabled connected technologies to transform traditional factories into smart plants.
By converging cyber-physical systems, the Internet of Things (IoT), cloud computing, and machine learning, the automotive industry is ringing in the era of Industry 4.0. This promises overall auto manufacturing convenience by enabling extensive customization which is again a result of connected processes, supply chain agility, and automated operations.
Connected Product Development
As 70 percent of revenues usually come from new products, automotive players are leveraging virtual or rapid prototyping to accelerate the vehicle design process. These methods combine model-based systems engineering and generative design to create a collaborative environment for error-proof auto design. Together with 3D printing, rapid/virtual prototyping enables individual parts to be manufactured in record time. For instance, a leading German automotive OEM used the rapid prototyping technique to reduce tool lead time by 95 percent and tool development costs by 91 percent.
To determine design feasibility, engineers are using virtual reality tools to 3D model vehicles. The models are simulated and tested in a virtual environment to identify design flaws before it goes on the production floor. Flawless and agile vehicle design demands separate assemblies that can be tested without making changes to the entire system. It is here that modular design principles are helping auto manufacturers create the difference. Modular vehicle design allows for rapid experimentations and iterations during the testing and development phase. It also facilitates unit testing of individual vehicle components and fosters concurrent engineering. In short, with modular design, the same vehicle can be a pick-up truck today and a race car tomorrow.
Connected Procurement
Intelligent workflows in an automotive smart plant require continuous interaction between business units to integrate planning, procurement, and logistics. Establishing a connected procurement system can not only reduce process time, but also maintain OEM-supplier relationships while dealing with value leakage, supply chain risks, noncompliance, and duplicated efforts. Better known as Purchasing 4.0, the software-enabled and automated purchasing process strategically aligns functions such as defining specifications, selecting suppliers, negotiating and contracting, placing orders, following up on them, and evaluating suppliers after receiving the order.
Equipping goods with automatic radio frequency identification (RFID) and quick response (QR) codes allows manufacturers and suppliers to connect seamlessly with each other. Sharing digital purchase orders (POs) and invoices, as a result, becomes simpler, eliminating invoice matching requirements. Data gathered from the procured items allows automakers to track supplier performance, and over a period of time, take data-driven transaction decisions. The procure-to-pay (PTP) process will soon become automated with the ability to identify potential suppliers, create predictive order configurations for repeat buyers, and reduce processing time.
After incurring significant losses owing to the delay in the delivery of steering wheels, a German automotive manufacturing leader implemented a digital procurement system, Procurement 4.0. The new approach enabled the creation of a collaborative global network with suppliers, making the purchasing process predictable, flexible, responsive, and transparent.
Connected Operations
In smart plants, digitally connecting all the engineering teams and activities enables continuous engineering across the entire vehicle's development cycle. An IoT platform is used to monitor and manage the product lifecycle from a common dashboard. This agile production system simplifies complex, time-intensive, and error-prone auto manufacturing operations.
Once the design is finalized and parts procured, the vehicle is ready to be assembled. Even before this, however, companies use virtual simulation and digital human modeling to ergonomically ensure employee safety during the assembly process. A US-based auto OEM leverages a 23-camera motion capture system to create the most optimum working environment on the factory floor. Such virtual manufacturing practices significantly reduce worker accidents and injuries.
For vehicle assembly, future-ready facilities now have assembly islands instead of moving lines. A German auto leader has equipped its factory in Ingolstadt with 200 such islands and witnessed a boost in productivity by 20 percent. Companies are additionally employing smart robots for heavy lifting and transporting motor parts. One study found that a Chinese-American joint venture uses flexible industrial robots to weld each vehicle model within 18 seconds. The same study predicts that by 2030, 85 percent of automotive players worldwide expect that smart robots will become a common sight in factories.
Data collected from robots enable Big Data analytics and predictive maintenance in smart plants. Using analytics, an American automotive major equipped its robots with self-diagnostic capabilities to achieve zero downtime in its factories.
Connected Sales
Automotive manufacturers, distributors, and dealers are now focusing on providing a personalized consumer experience. As consumers expect omnichannel support, companies are prioritizing both physical and digital touchpoints across social networks, e-mails, and websites. With buyers spending almost 75 percent of their time researching online, companies have created sites with automated interactive chatbots to gather information and provide tailored services.
At the dealer level, innovative store concepts and experts can physically nurture customer relationships. While virtual and augmented reality, video displays and tablets help digitalize car retail experience, offering service-based experiences sustain and retain customers. The premium car division of an American carmaker provides customers a variety of services, including at-home test drives, pick-up and delivery, 24-hour test drives, and personal chauffeurs. Due to these services, the company's luxury car sales went up by 10 percent last year.
Connected Services
As customers look for additional value from the automobiles they buy, automotive firms are diversifying their service offerings, especially for connected and autonomous vehicles. By using digitally connected services, companies can provide car services, like remote diagnostics, digital technicians, and over-the-air software upgrades, accelerating service delivery and personalizing experiences. Data collected in the cloud through connected services allows them to improve vehicle quality and implement software upgrades.
Similarly, leveraging telematics, fleet management is helping customers and companies track journeys and analyze data, which in turn optimizes carbon dioxide emissions and fuel. A leading French vehicle manufacturer makes use of an online platform for vehicle performance analysis, thereby reducing management costs and lowering accident risks.
Connected Business
With the connected car market poised to reach 37.7 million units by 2022, connected businesses are expected to rise multifold in the next five years. Auto and technology companies are launching connected car services with smartphone apps, such as those for car sharing, smart rental, connected taxis, and smart mobility. Car sharing alone is predicted to grow at a CAGR of over 40 percent between 2016 and 2024, and reach $16.5 billion.
Evidently, Industry 4.0 has completely overhauled the transportation industry, changing consumer expectations, reconstructing manufacturing plants, and transforming services and businesses. When connected and level 4 autonomous cars hit the roads, stakeholders can only expect further benefits to come their way.
Related Blogs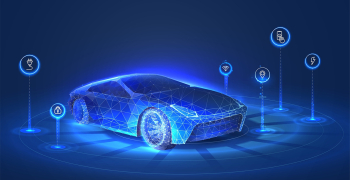 17 Sep, 2023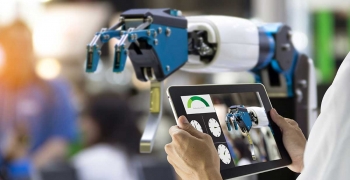 07 Jun, 2017