Moving Towards the Smart Factory Era: Digitization and Transformation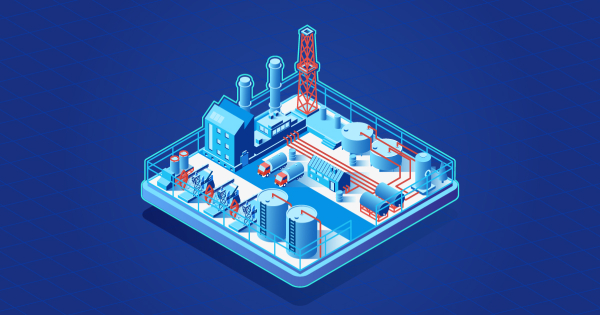 Published on: 14 Feb, 2023
153 Views
The industrial and manufacturing sector is gradually reorienting toward automation and smart manufacturing processes because of the influx of new-age technology. The major focus of the industrial sector has been on enhancing productivity and output. As new technologies enter the market, unplanned downtime is decreased, and the range and availability of control systems have expanded. By employing modern technology and automation, manufacturers and producers may boost their productivity and output.
Industrial plant virtualization is a cost-cutting, process-simplifying, and efficiency-improving strategy. To maintain dependability, virtualization in the industrial sector needs fault-tolerant systems. Virtualization can also be utilized to aid digital transformation and improve business efficiency.
Digital Transformation in the Era of Industry 4.0
Simply said, digital transformation is the process of integrating digital systems and technologies into a previously traditional setup. Industrial digital transformation has several uses for boosting manufacturing processes. The ultimate goals are efficiency, reliability, and precision. Machine learning, artificial intelligence, digital twins, augmented and virtual reality, and autonomous systems are some of the digital technologies that are dominating the industry.
Businesses that have thrived because of digital transformation have seen their revenues skyrocket when compared to the industry average. Technology offers immediate benefits such as enhanced efficiency and quality along with long-term benefits such as lower expenses and higher yield. A facility can benefit from digital transformation in terms of resource efficiency, defect elimination, and safety as it helps maximize performance.
How Data Virtualization can Drive Digital Transformation
Digital data is faster, more precise, and accessible to anyone with the required access credentials in today's environment. It also saves resources and contributes to decreasing our environmental imprint. The goal of digital transformation is to utilize digital technologies to improve the well-being of all people across all sectors in a sustainable manner.
The form of computing that was prevalent before virtualization was dominated by single-application servers and PCs, resulting in underutilized hardware. Virtualization allows one dedicated server to conduct the work of several others, boosting capacity utilization. Each virtual machine (VM) on a physical server has its own partition in a virtualized environment. These partitions are located on software known as a hypervisor, which creates and manages virtual machines. The hypervisor manages the core services required to run the applications as well as their guests' operating systems. In this way, virtualization allows multiple virtual machines, as well as numerous operating systems and applications, to run on the same physical server.
The explosion of data and increased processing capabilities is triggering innovations that will alter the very nature of production. Manufacturing creates more data than any other industry, but few organizations are making use of it. Digital manufacturing technology will enable organizations to connect physical assets via a "virtual thread" during the next decade.
Smart Manufacturing: The Digital Future of Industrial Production
The importance of Virtual Reality (VR) in the development of smart manufacturing cannot be underestimated as it is one of its key components. Manufacturers are striving to optimize product development, manufacturing, and post-production processes to fulfill the demands of a rapidly evolving global market. To achieve this, all areas of the industrial sector should consider leveraging data and analytics.
The Advantages of Smart Manufacturing
Smart Manufacturing has a disruptive impact on the manufacturing ecosystem by exhibiting tangible advantages in areas such as speed, adaptability, innovation, excellence, expense, reliability, asset reliability, and fuel efficiency. Inefficiencies are reduced throughout the manufacturing process, from idea development to raw material sourcing through product sales.
For instance, a factory equipped with smart and adaptable solutions can be easily modified to boost or reduce productivity, allowing for faster time to market for new products and more chances to acquire market share. Smart Manufacturing can help businesses interact and exchange data in such environments.
Challenges to Smart Manufacturing
The barriers to the implementation of smart manufacturing systems, on the other hand, might include security concerns, an absence of system integration, a poor investment return, and operational, systematical, technological, and semantic interoperability.
However, in the coming years, industrial process automation will expand by leaps and bounds as more countries opt for better, more cost-effective quality control. Machine learning will be crucial in automating complex procedures. Businesses that embrace these newer technologies will establish a precedent for others to follow. Smart Manufacturing will be led by Intelligent Video Analytics in collaboration with Machine Learning software.
The Influence of Digital Twins on Smart Manufacturing and their Industry Potential
One of the key drivers of smart manufacturing is the digital twin, which has caused a shift in traditional industrial protocols. As businesses strive to become more efficient and sustainable, the need for large-scale capital projects grows. This requires businesses to devise novel solutions to economic and environmental concerns. It thrives on process simplification.
A digital twin is connected by the sensors to the corresponding physical system. The sensors generate data on a variety of physical item qualities, such as energy output, temperature, weather conditions, and so on. This data may be utilized to run simulations, explore performance issues, and make prospective modifications, all with the goal of producing relevant results.
Industry verticals that develop large-scale projects or products use digital twins. The Oil & Gas business is rapidly utilizing digital twins to boost output, efficiency, and reliability. A digital twin provides insight and knowledge that may be leveraged to generate unparalleled financial benefit.
Related Blogs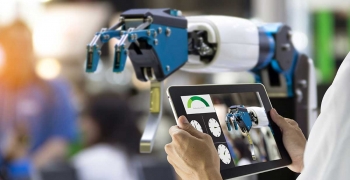 07 Jun, 2017